This Couple Had A Pre-Wedding Shoot Amidst Kashmiri Snowfall & The Pictures Are Gorgeous!
BY Soha | 18 Jun, 2018 | 3493 views | 4 min read
What is better than a couple totally in love? A couple in love in Kashmir! When happy stories come to us at WedMeGood, we cry happy tears and then quickly write about it for you guys to read. That's exactly what happened when this story first came our way! The story of when North met South in Kashmir, captured beautifully by Beginnings For You!
Meet Azmat & Azeem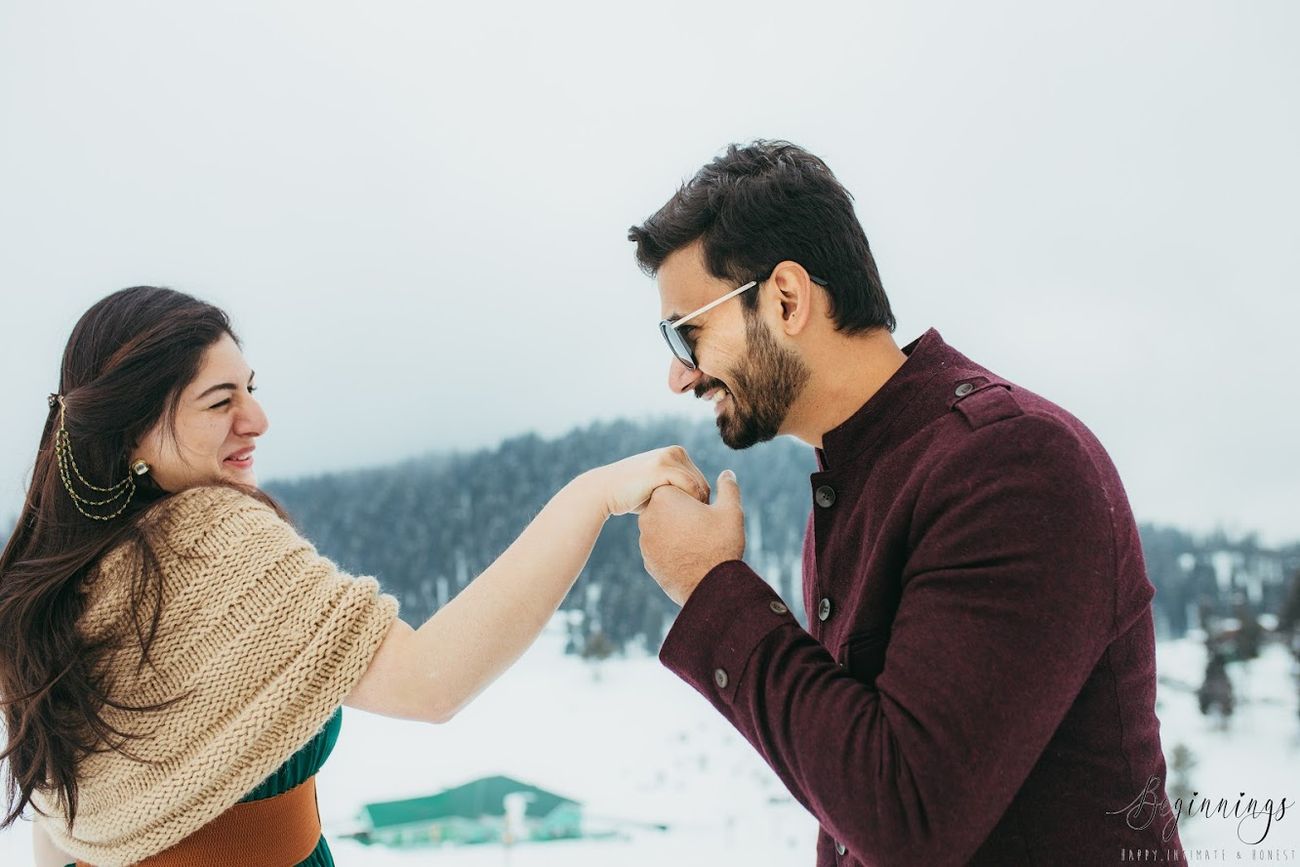 Azmat hails from Srinagar and Azeem is from down south, Bangalore, who decided to have a beautiful pre-wedding shoot in a city that is as unique and fascinating as their love story - Kashmir.  One look at Kashmir's snow-clad mountains, and you'd know what romance is! Undoubtedly, their pre-wedding shoot was nothing less.  Even though the pictures are about the couple's love, they perfectly capture Kashmir's enthralling beauty!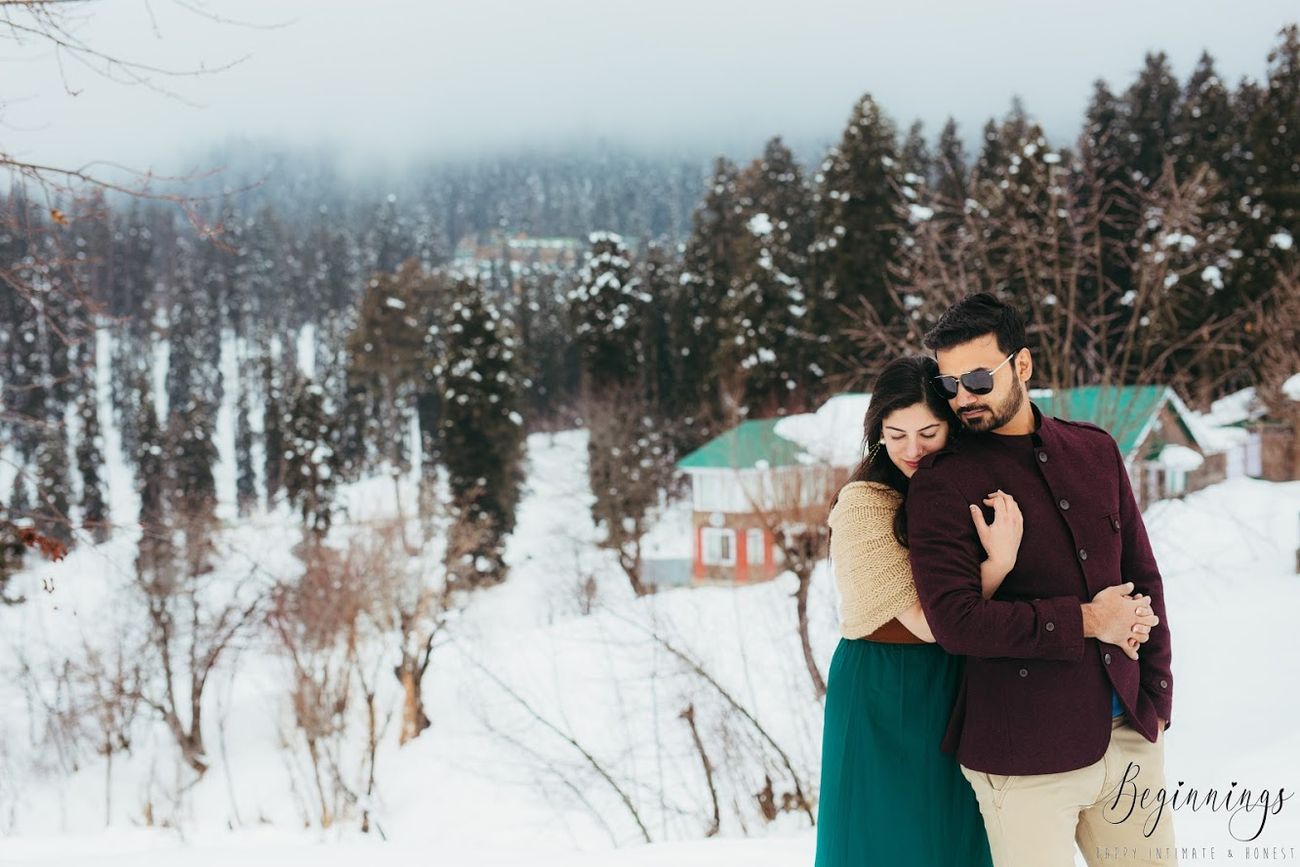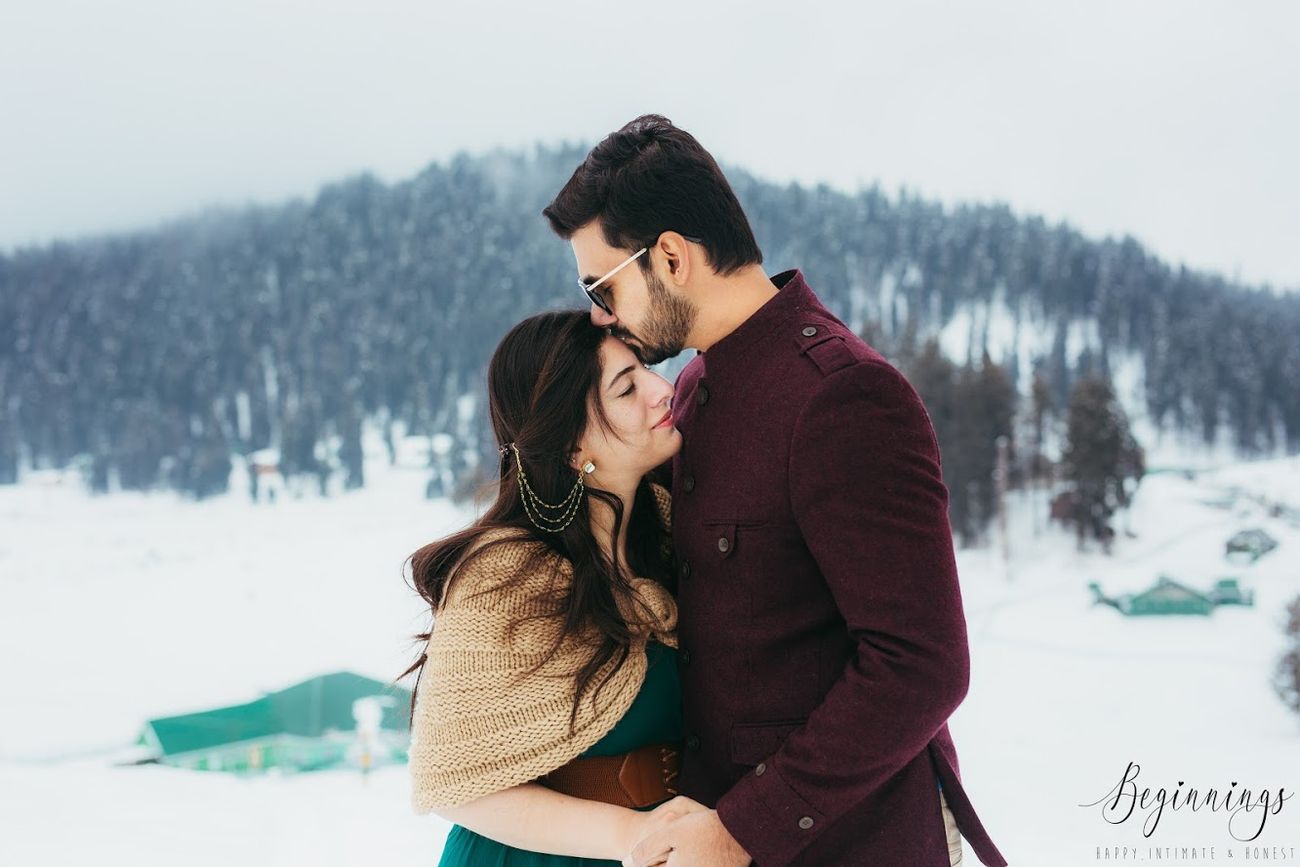 The couple wanted to freeze a truly Kashmiri experience on camera. So what does Kashmir remind you of? Shikaras, Kashmiri women in their vintage silver headgears and shawls, deep colors, local flowers, chinnar leaves, and snow - loads of it. Right? For Azmat and Azeem's pre-wedding shoot, the couple brought in everything authentic Kashmiri and more! The team at Beginnings For You with local on-ground assistance came together to organize this winter-y photoshoot and the results are for you to see!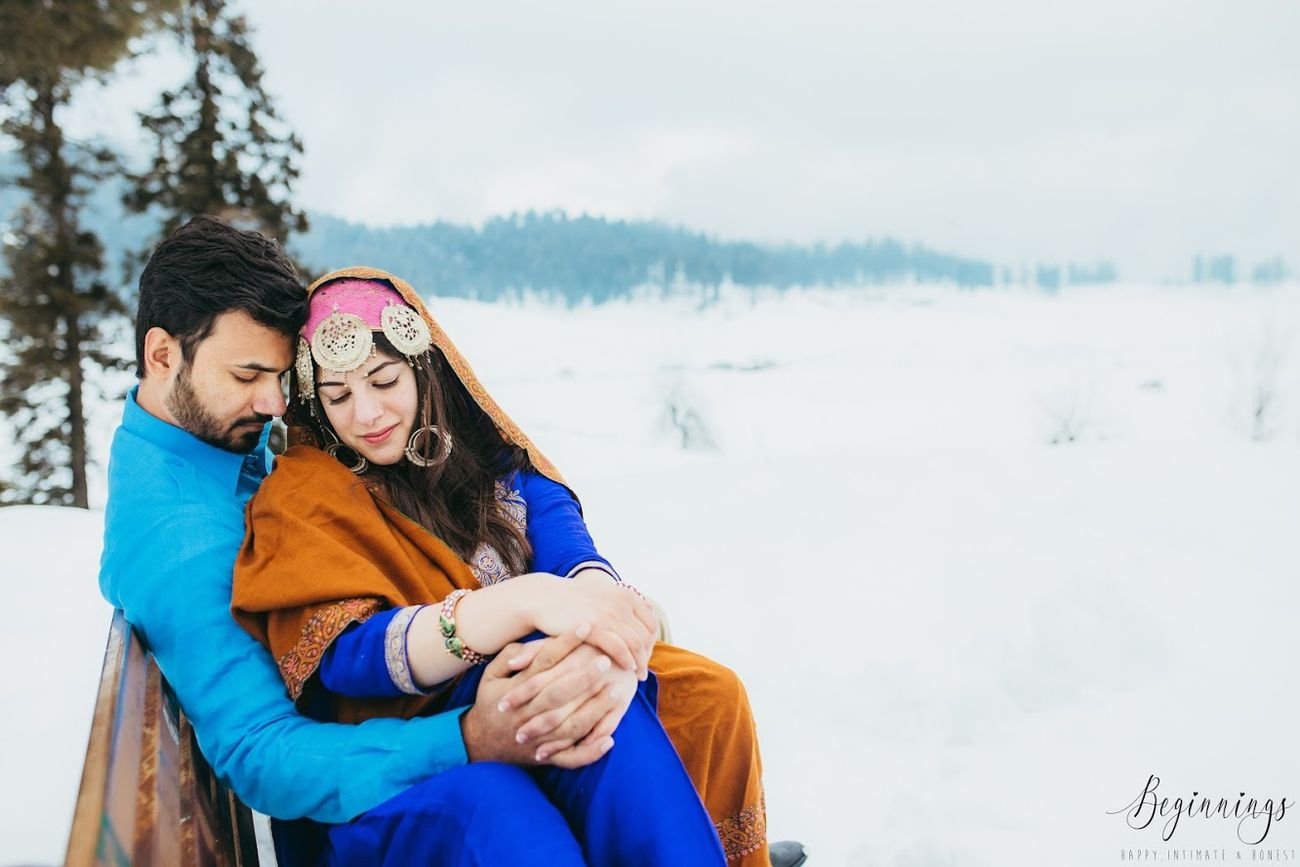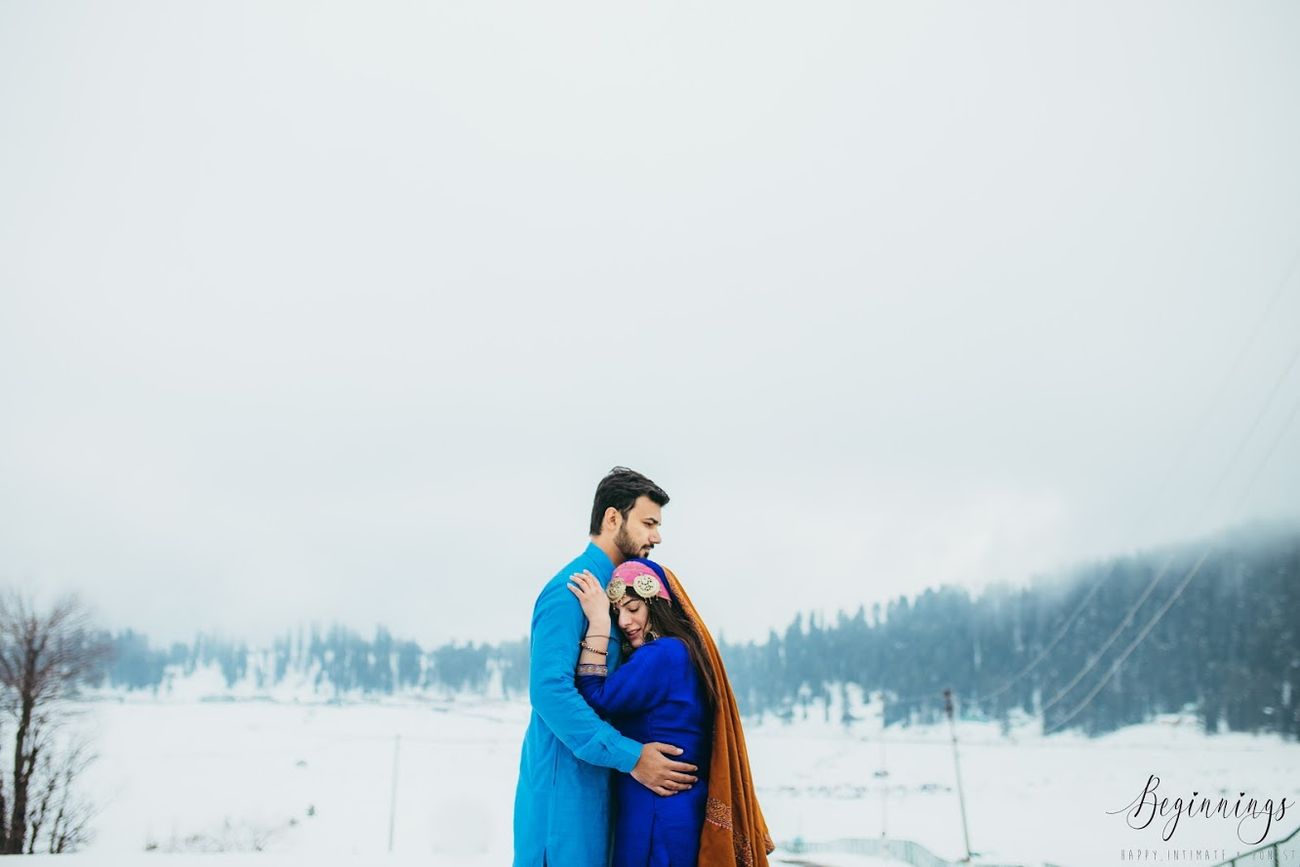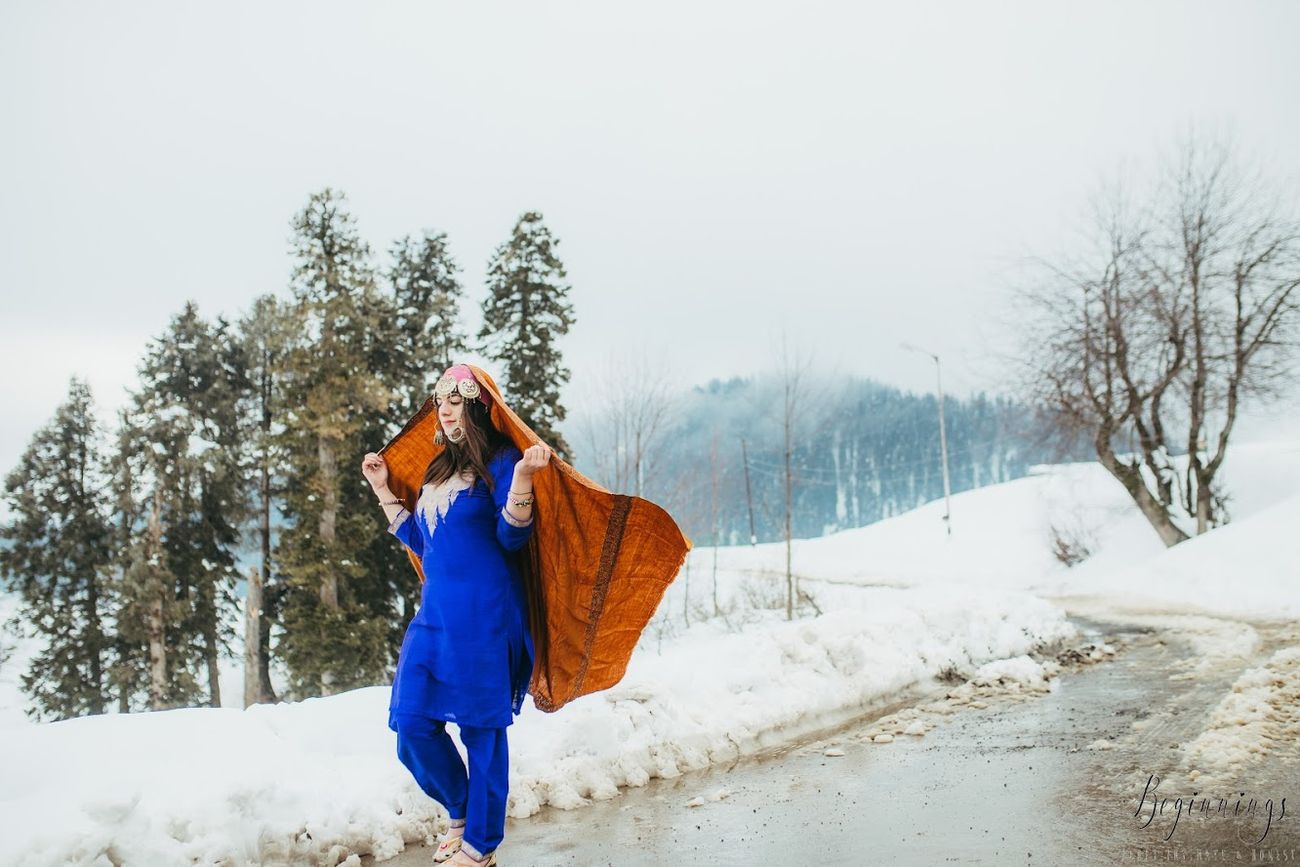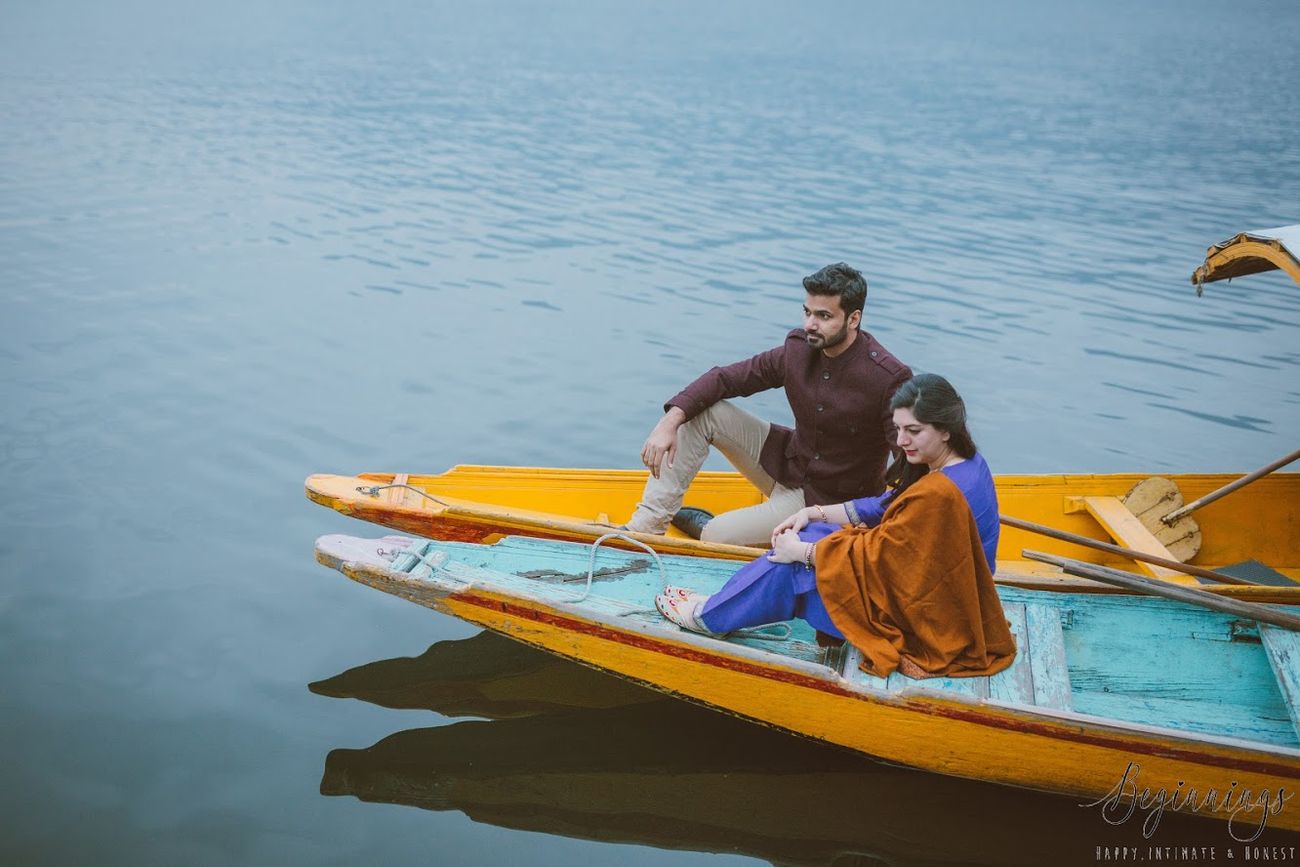 Azmat and Azeem and their team of photographers tried to experiment with different themes - they captured the couple giggling and having fun at the terraced Mughal garden, Nishat Bagh and shot with them to highlight traditional Kashmiri attires and values in Shalimar Bagh. They also shot absolutely breathtaking pictures in Gulmarg where the carpet of snow created the perfect backdrop for their canvas! 
The team at Beginnings For You revealed that they had also planned to shoot a segment of pictures at the famous Dal Lake, but the weather just didn't cooperate with them because of which they had to cancel one location. But can you figure that out from the couple's faces?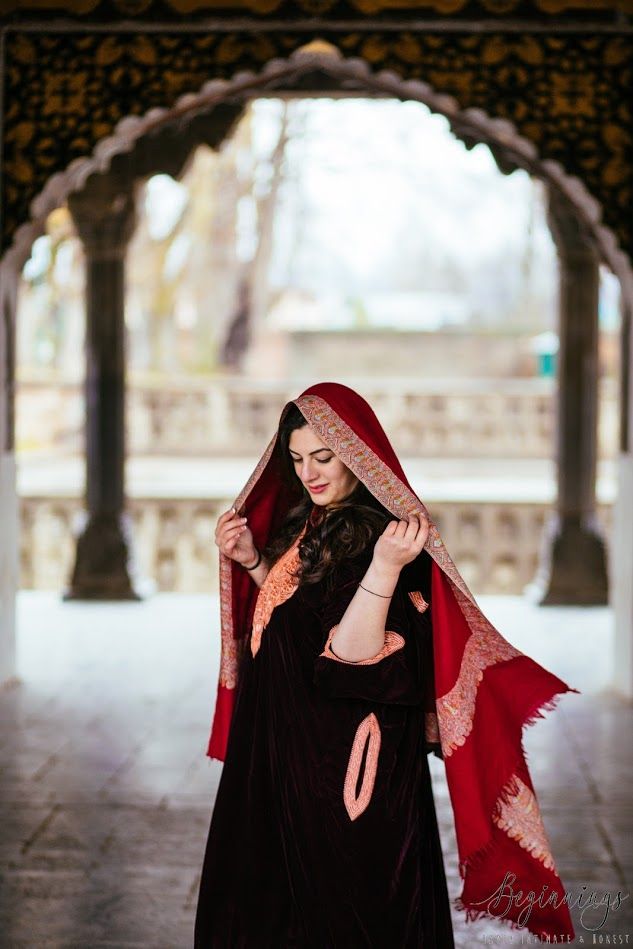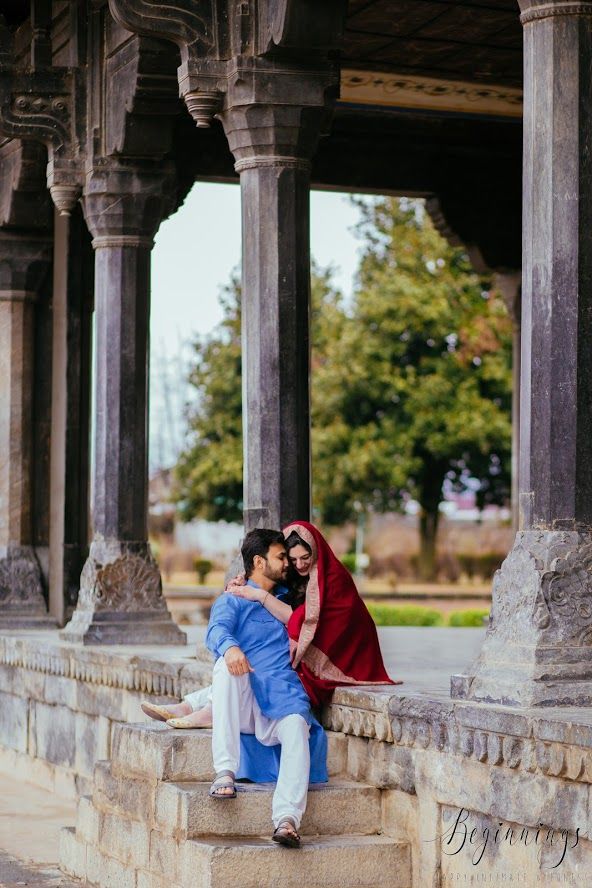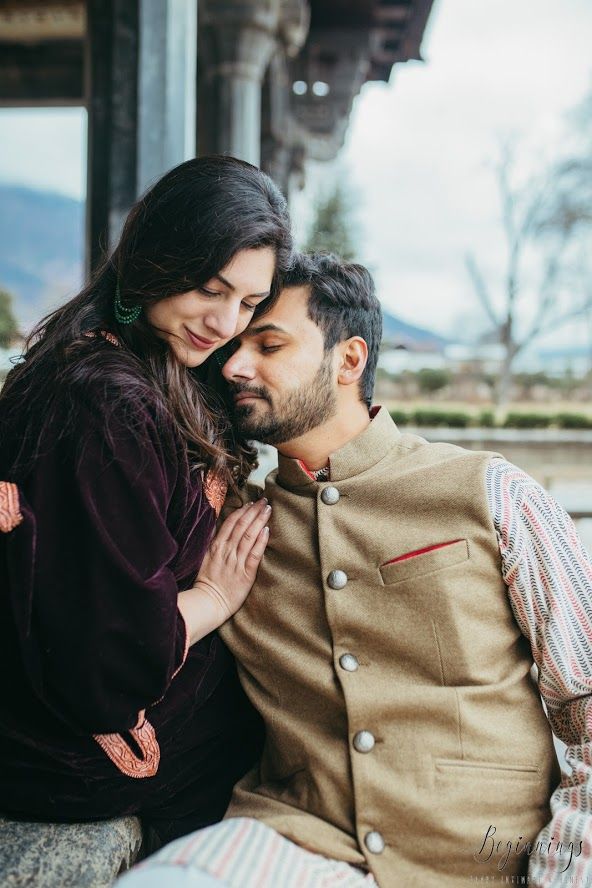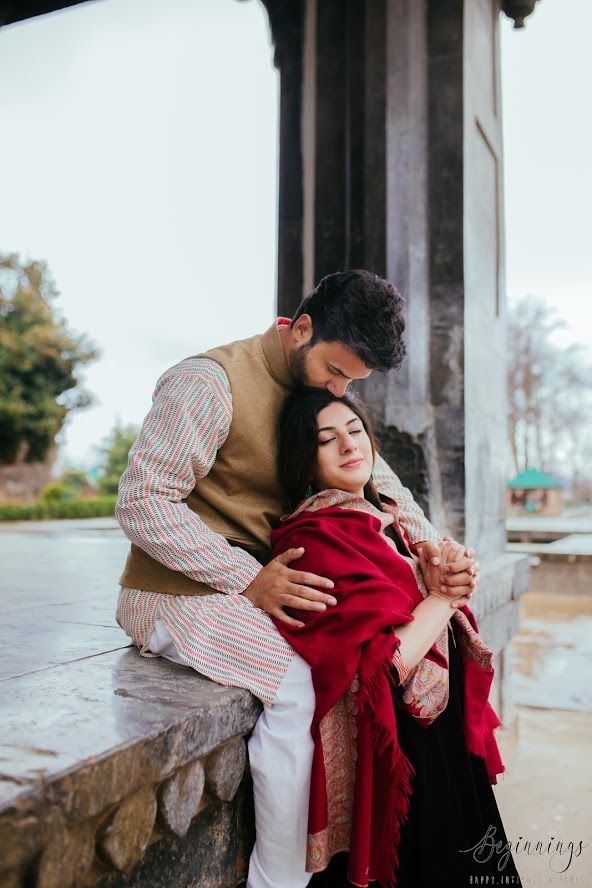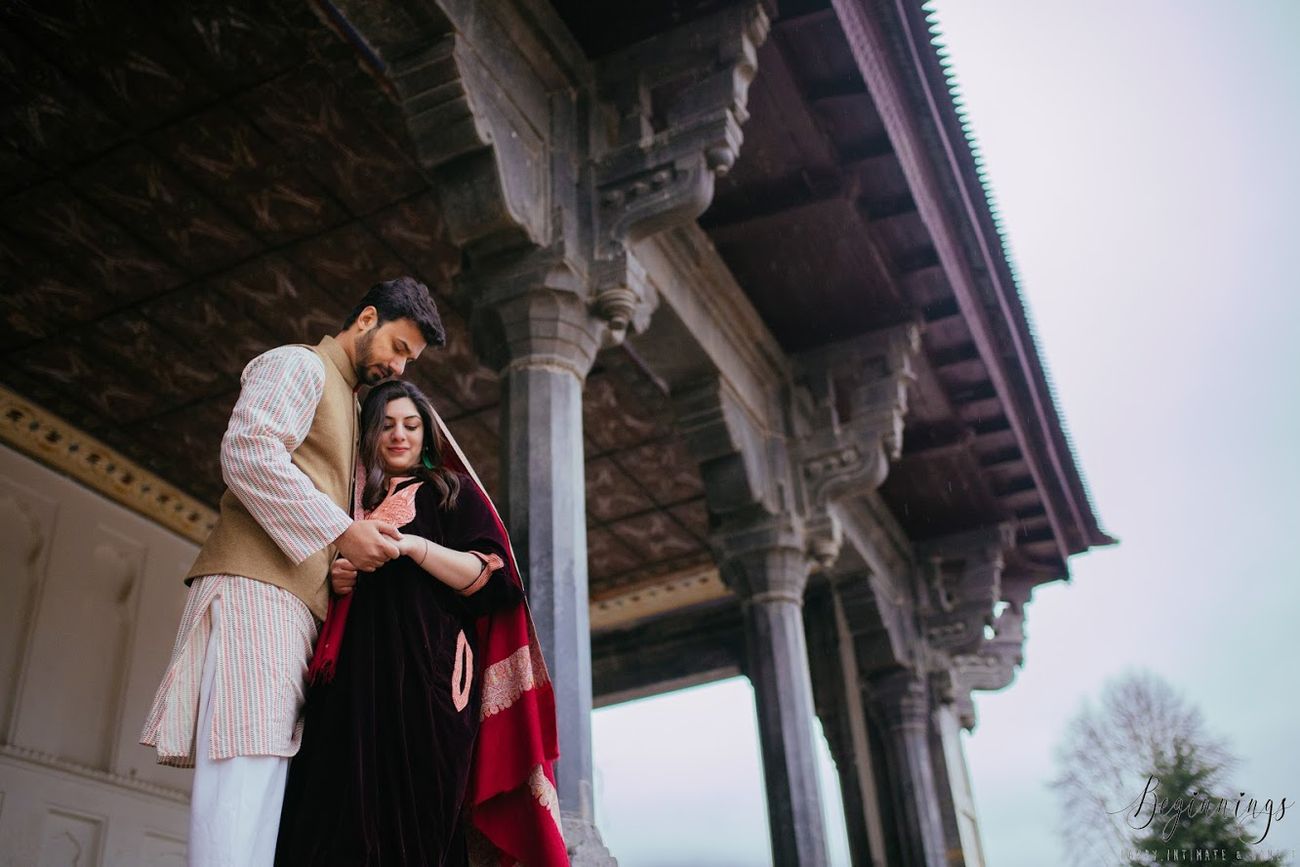 Pictures shot in Kashmir come out MAGICAL but the process is not as easy as you believe! The team of photographers at Beginnings For You shares a few handy tips for couples planning to get a photoshoot done in this wonderland: 
TIP 1.  One day is never enough to cover the beauty of Kashmir. Plan your shoot over a span of a few days, you can choose a weekend for the same. Wake up on time to make the most of the locations in a day. Every nook and corner of the city, bylanes and outskirts are a delight. 
TIP 2. Research well. Simran from Beginnings Photography says " Even though you can research almost everything about Srinagar online, a lot of real on-ground inputs are needed, reason being, Kashmir is one place where the terrain and landscape changes with every season. No place is the same for a week also!"
TIP 3. Don't forget to include local on-ground assistance while deciding on the locations and planning the shoot. Local vendors and artisans will not only help you get the best props and deals but also guide you on things the internet can never tell you! 
TIP 4. Do not aim to cover everything in one go. Kashmir's beauty is boundless and you will never get enough of it. Just shortlist 2-3 locations and enjoy your day!
TIP 5. The weather in Kashmir is going to play a lot of games, strong winds may blow, or you may experience rain, snow or bright sunlight all within a day. Simran suggests you do not panic. "The photographer on board is going to be more worried than you. So just play along and don't stress out. This is the one time you have your sort of mini-vacation captured by a pro-photographer! Enjoy the journey."
Guys, you can take some inspiration from Azmat and Azeem to plan your own pre-wedding shoot while we go back to drooling over these pictures!