This Bride Embraced Her Grey Hair On Her Wedding And Broke The Internet!
BY Smridhi Sablok | 16 Mar, 2023 | 503 views | 2 min read
We love brides who embrace their true selves on their wedding day, and Aarushi was no exception. We adored Aarushi and Achal's simple and minimalistic courtship, without the daunting show of excess. She dressed up for court rather than a religious ceremony, had an intimate family lunch, took pictures with all of her animals, and the flowers in her hair lasted all day. Most importantly, she married the person who makes her the happiest. What more could a girl want? Every detail of her bridal look, from the raw mango saree to the no makeup look, reflected her true self. While her father was skeptical of the decision, Aarushi said "I do" in her grey hair and boy did she look gorgeous and these beautiful snippets are proof enough. Have a look!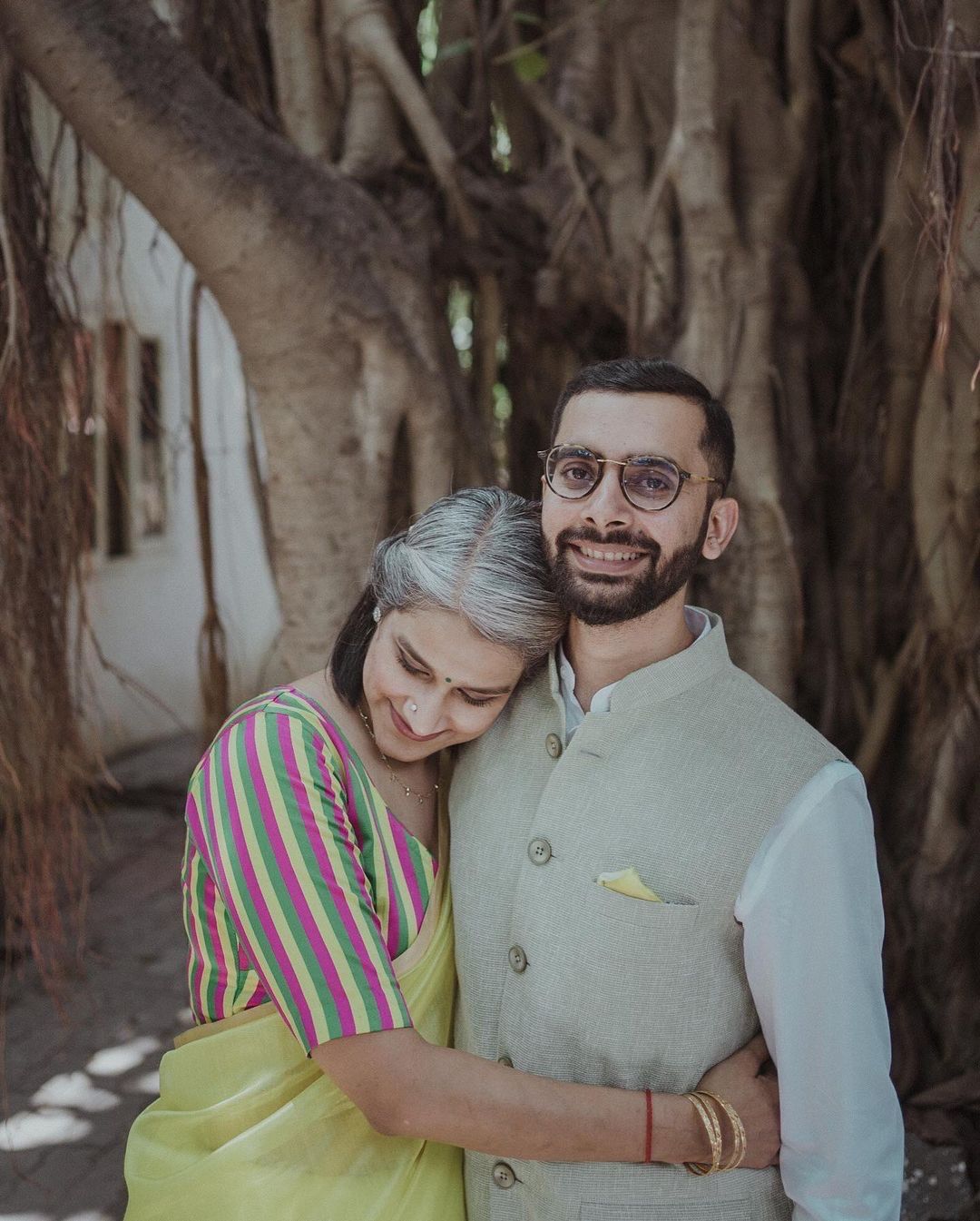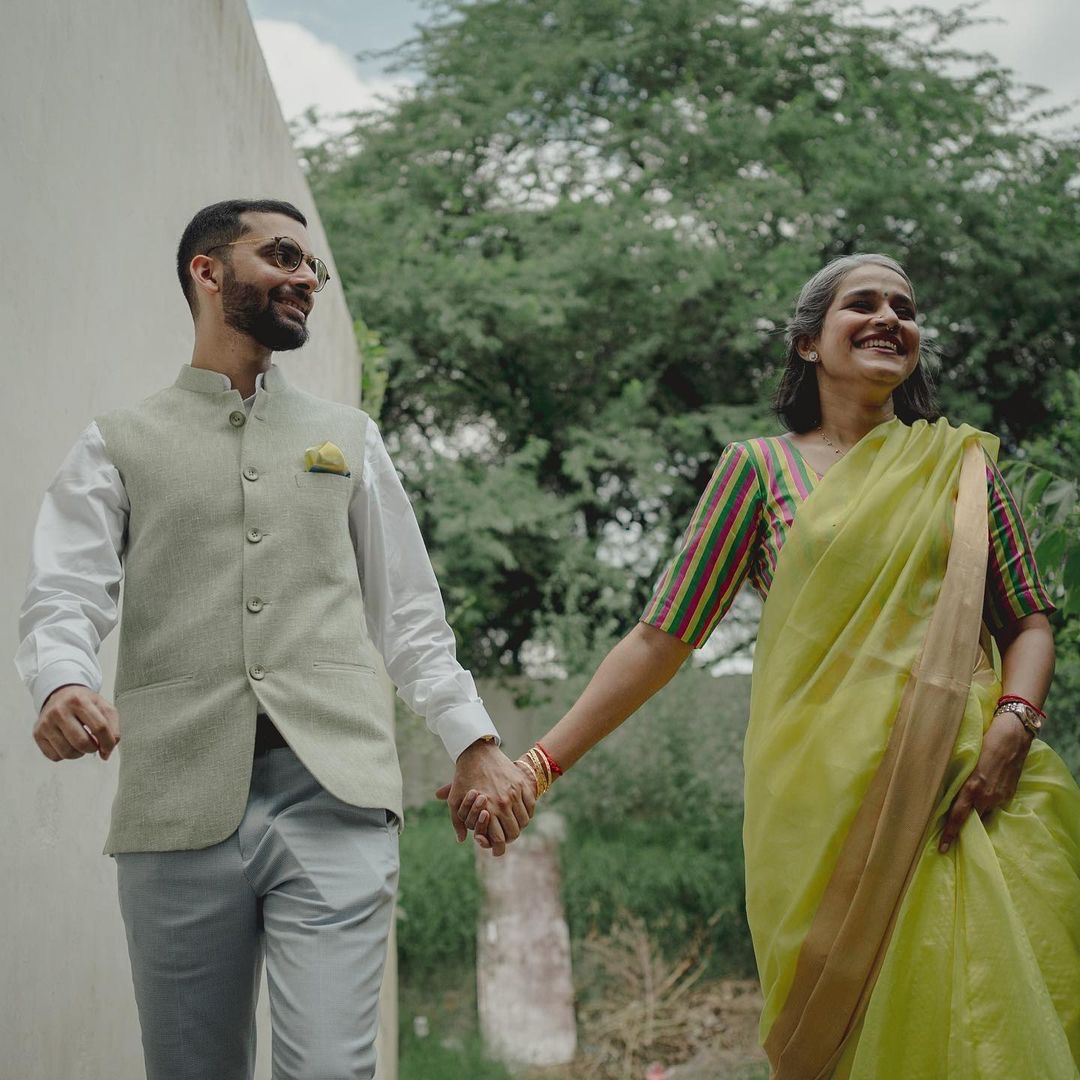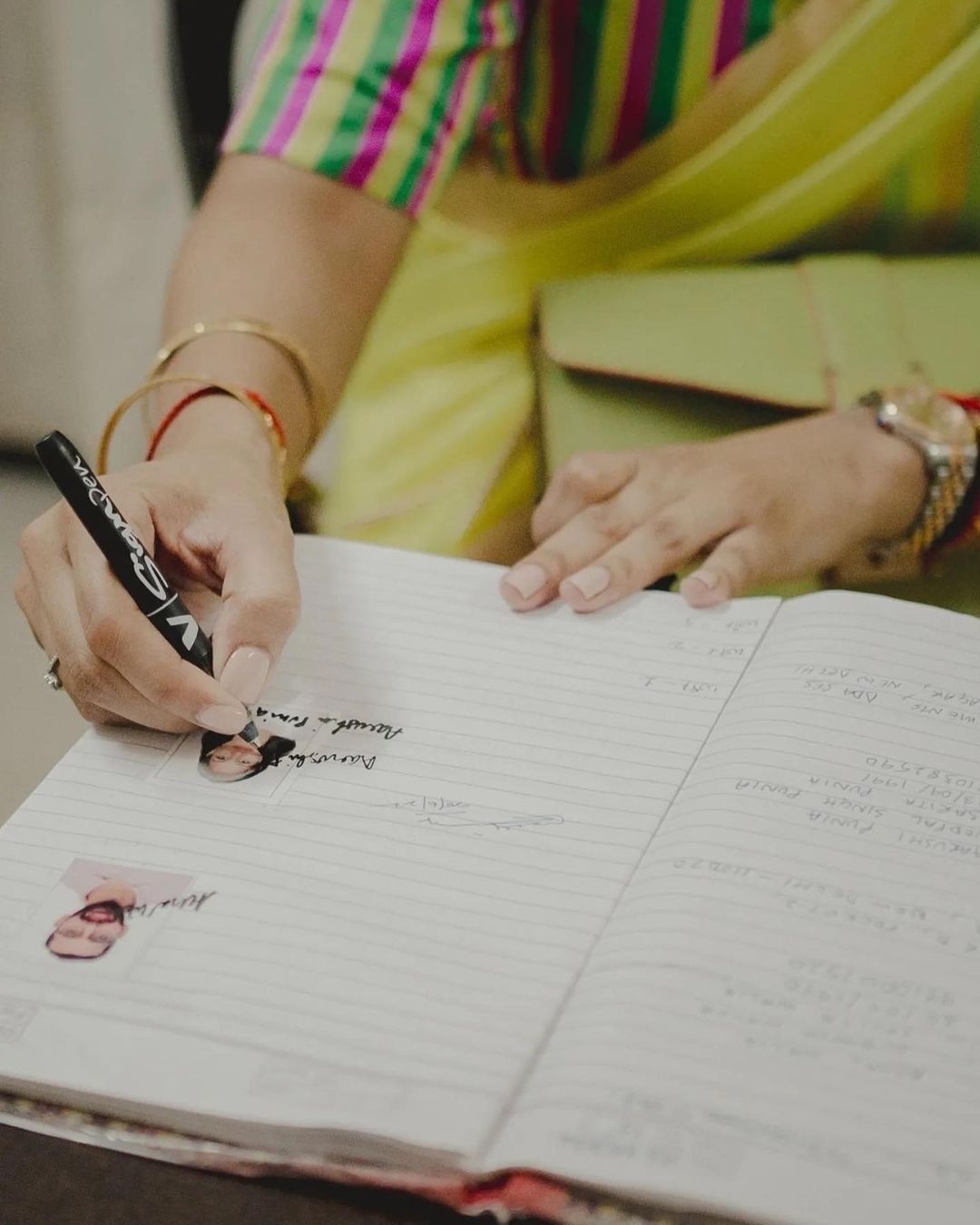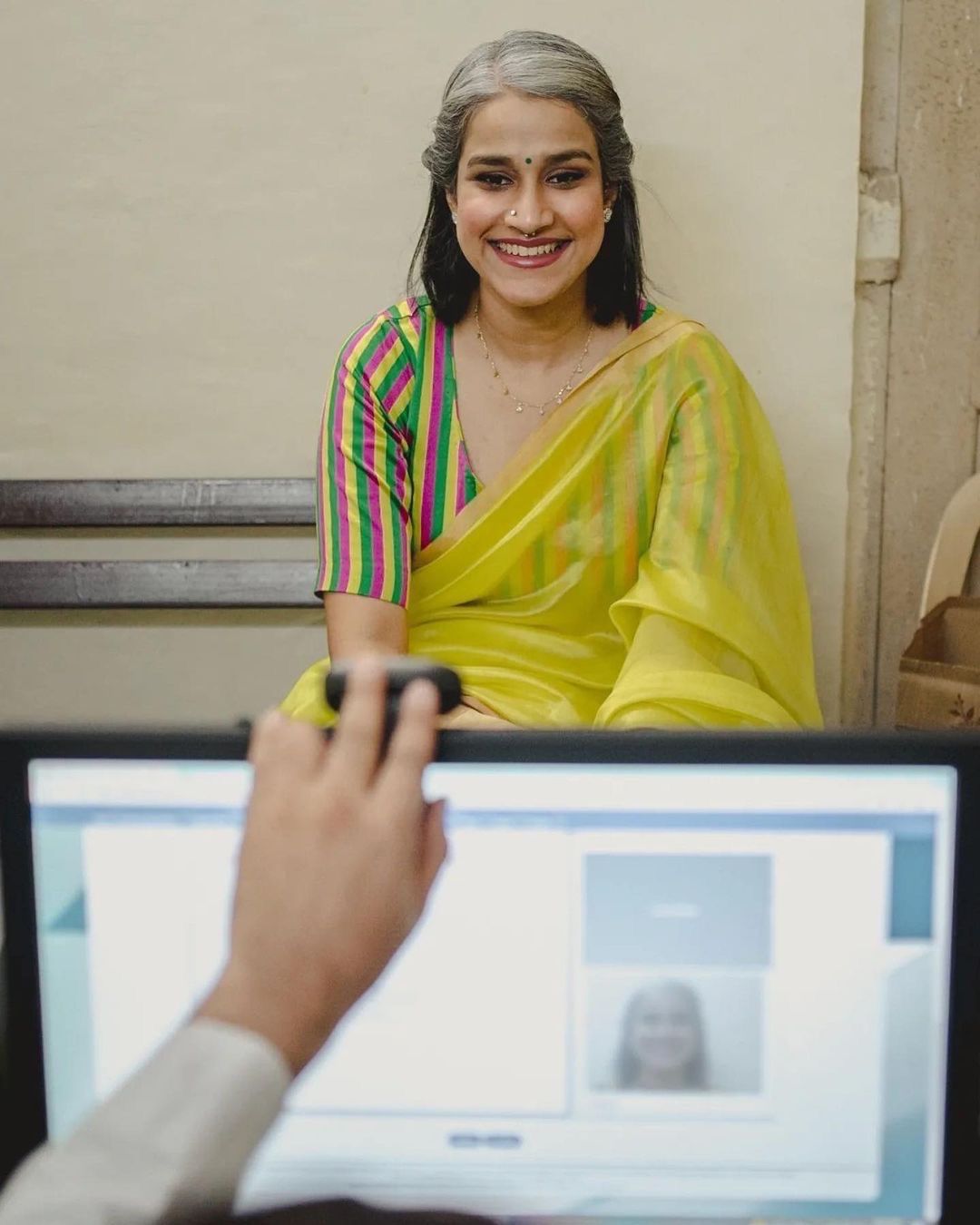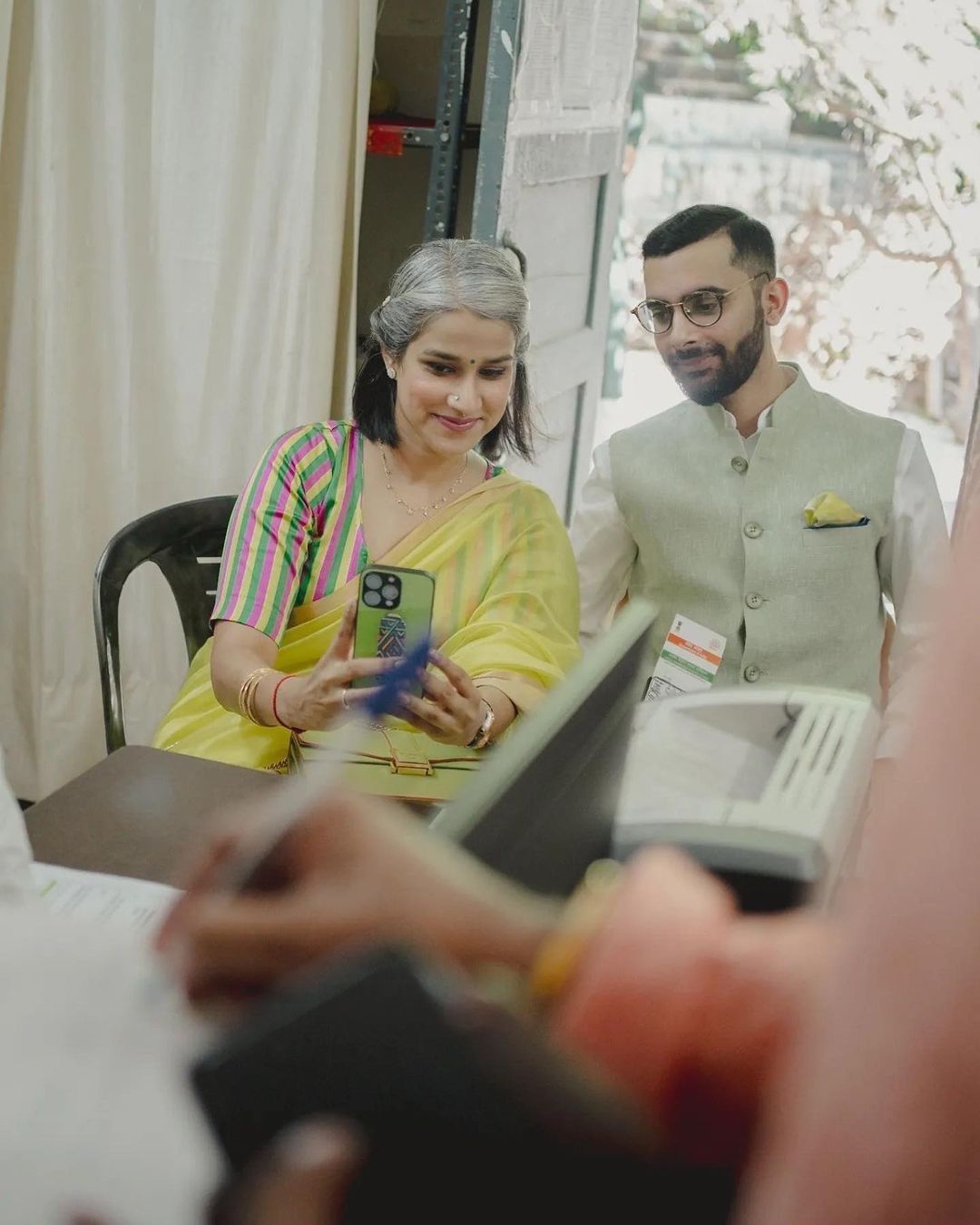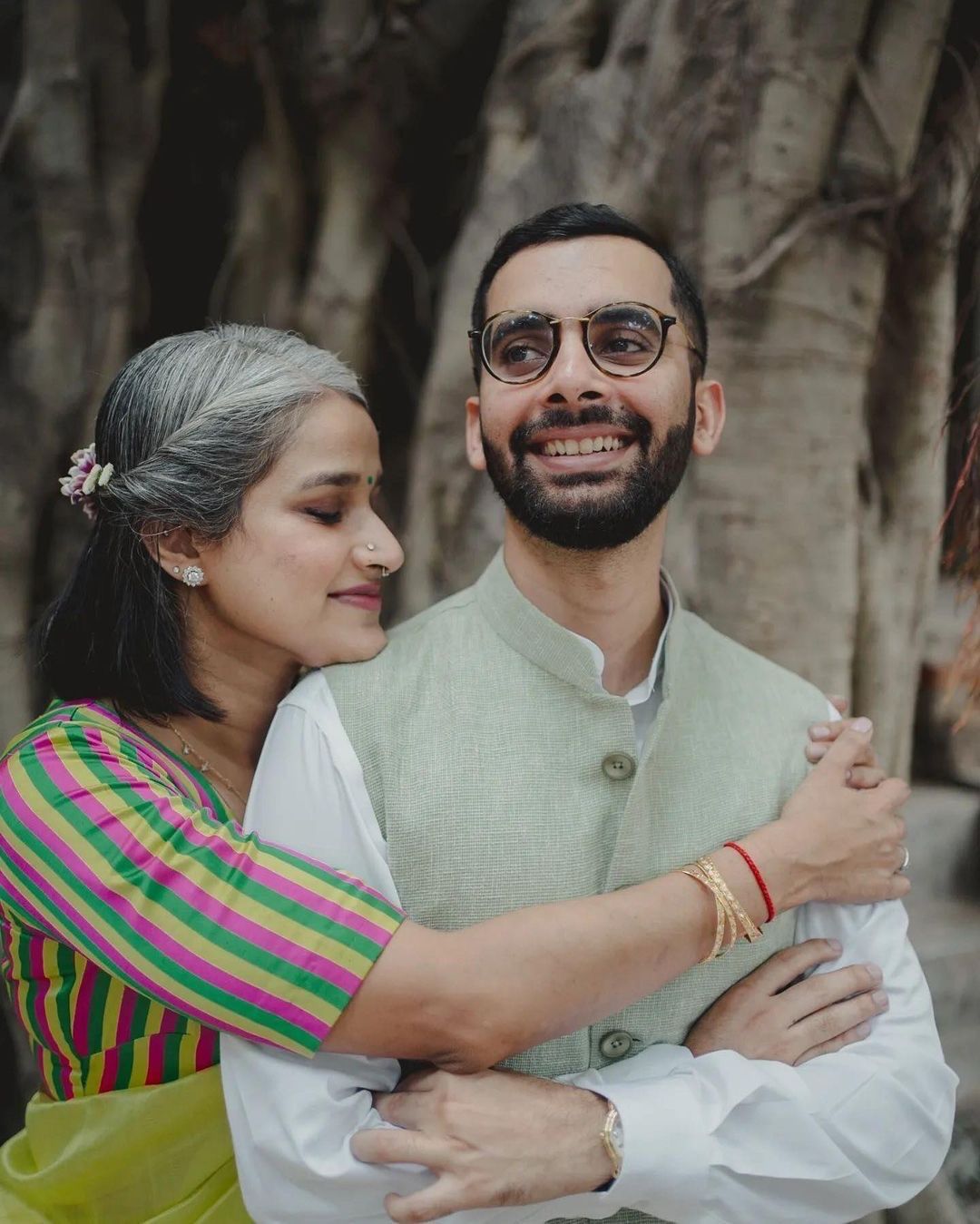 "My partner and I had a beautiful and funny court wedding where the officer said I've never seen people so happy in court because we got married under the Special Marriage Act."

"I wore a Raw Mango saree and we followed the court marriage with an intimate family lunch at Delhi Gymkhana Club where we read vows to each other. Oh, and I should add, I'm a grey-haired bride, much to the dismay of my dad (lol). I did my make-up on my own and draped my saree on my own too!" -shares Aarushi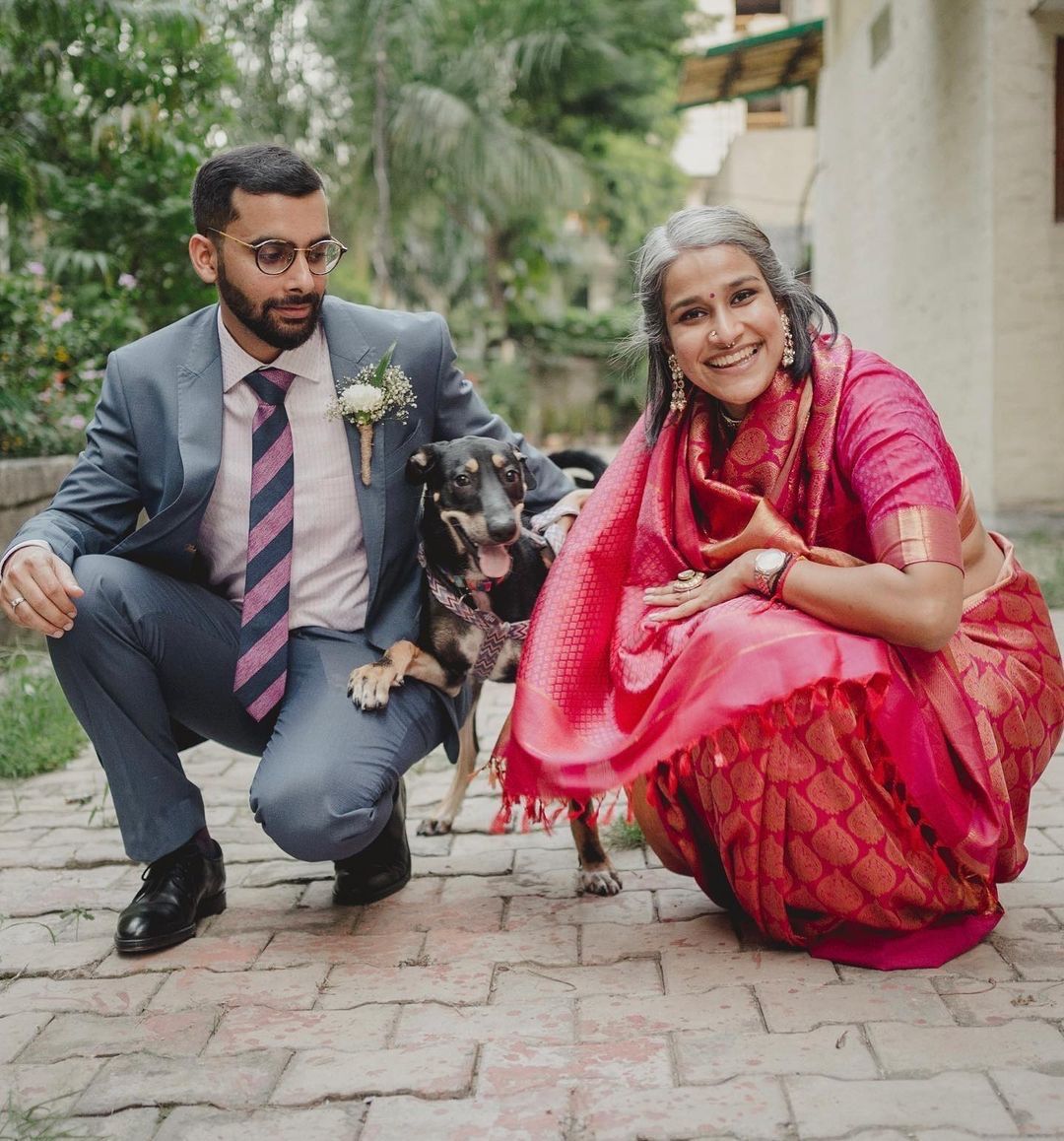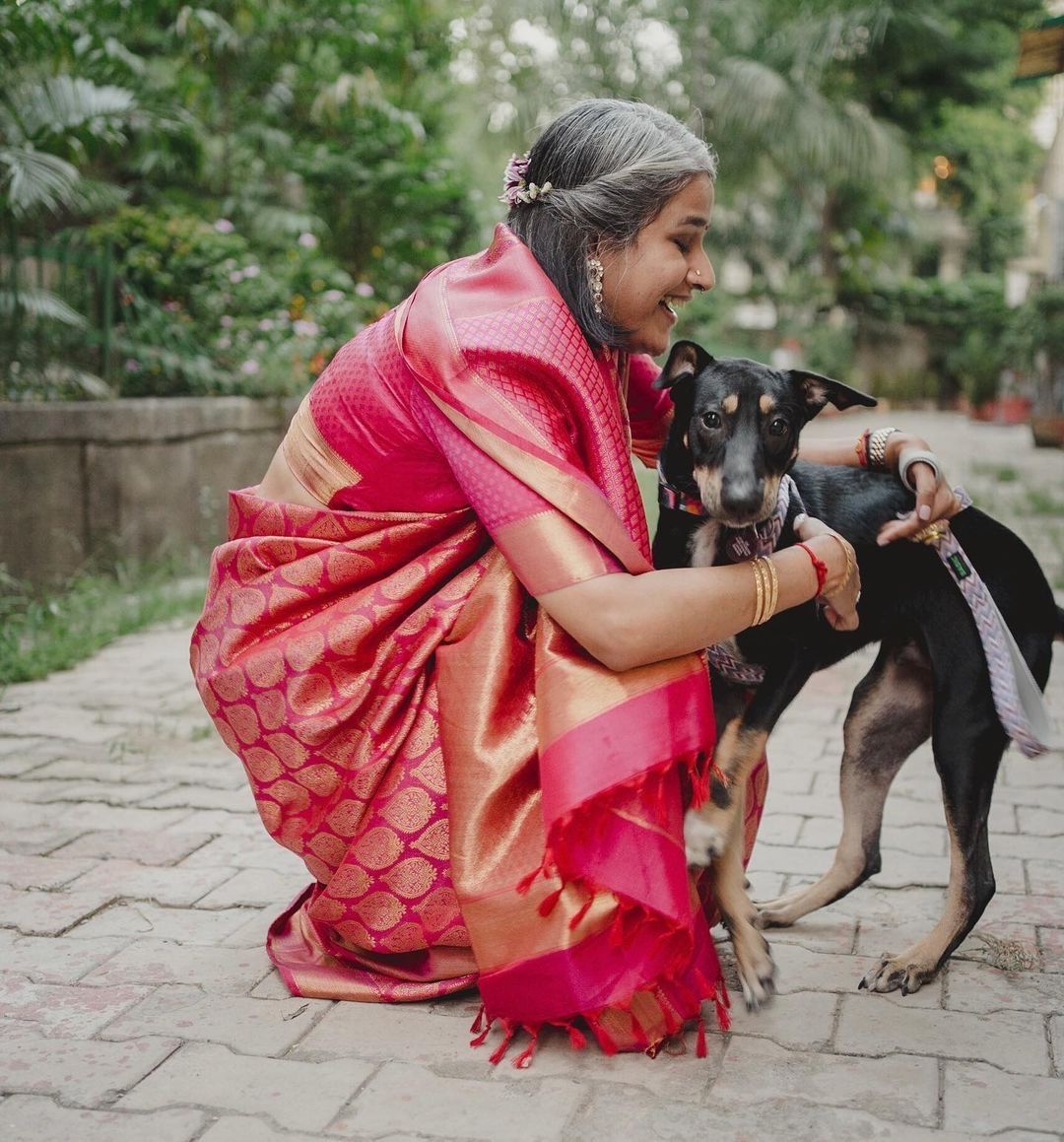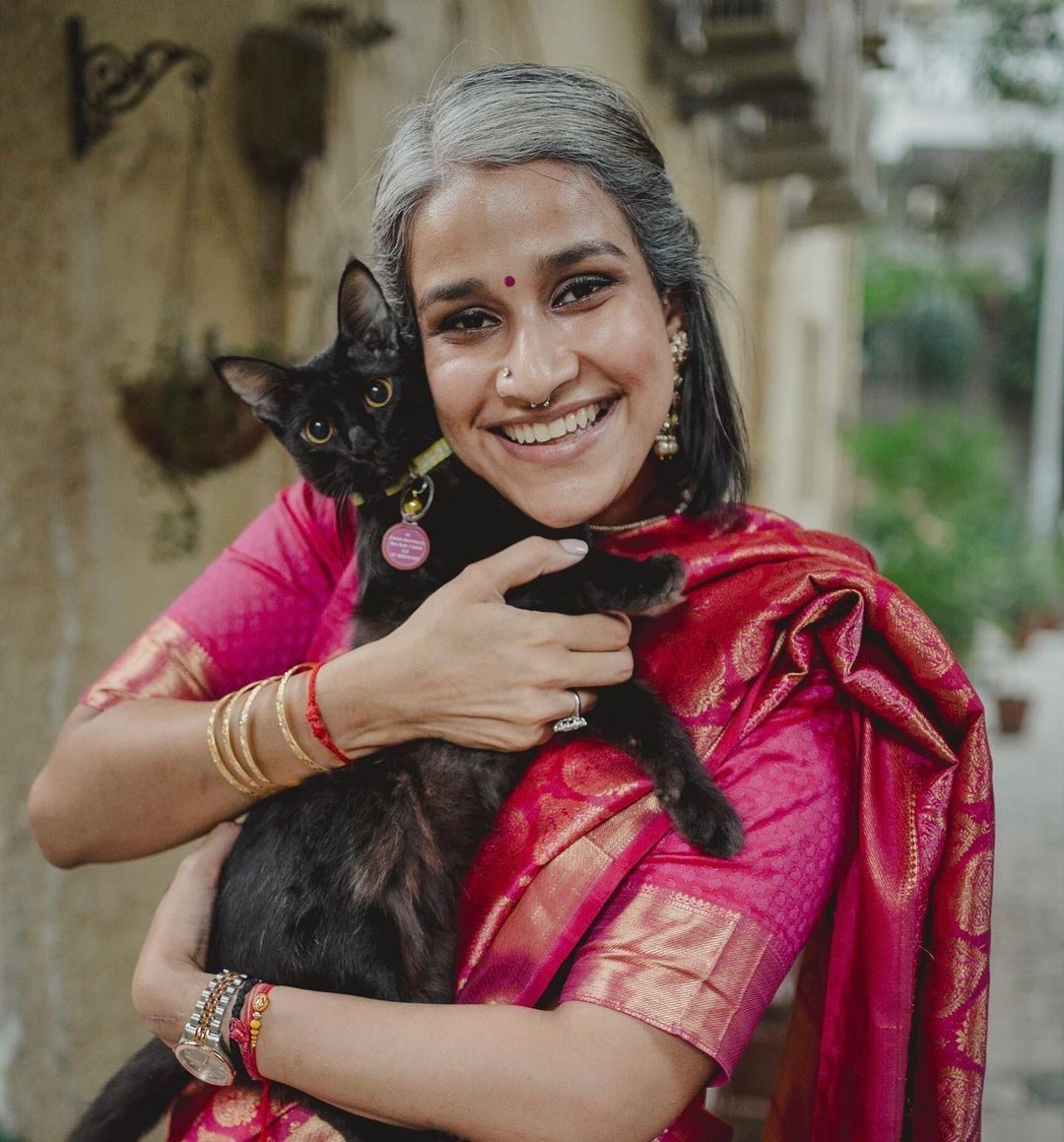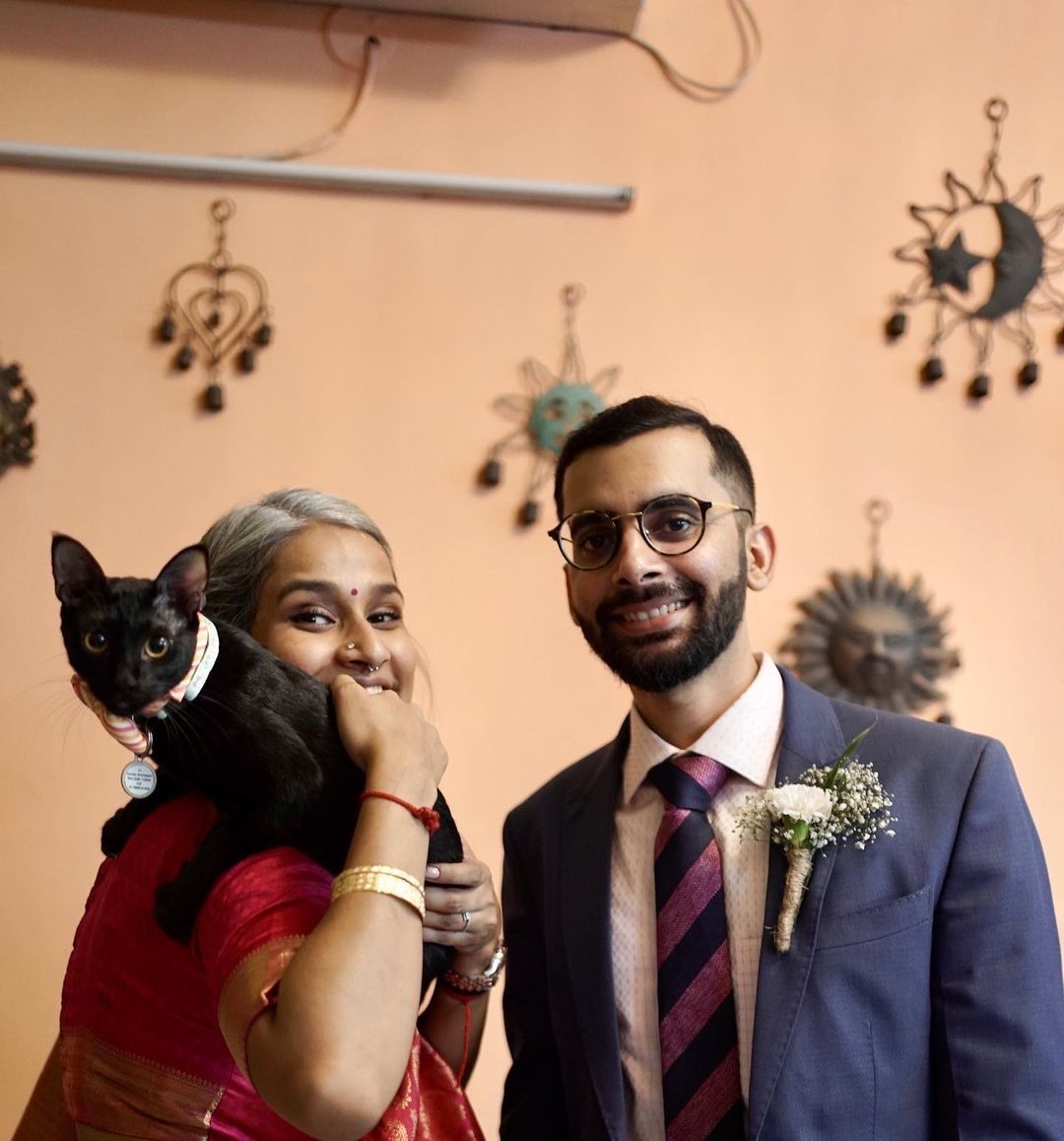 Images via: Deepak Kaushik Photography★ 5
Didn't Aarushi & Achal's wedding pictures tug your heartstrings? Tell us in the comments below!
ALSO READ: These Real Brides Broke Social Norms On Their Wedding & Made A Statement!