Romantic Couple Experiences In India!
BY Garvita | 06 Jan, 2020 | 243 views | 3 min read
Amidst the hectic work & home schedule, it gets difficult for a couple to spend quality time with each other. And traveling abroad can obviously not be considered in a jiffy! So what, if not that? Experience romance with India! Hell yeah!!
Well, we get a lot of queries from our 'just married' couples to suggest ethereal places for a romantic getaway with the country! So here's why you should book one -
No time wasted in planning
You don't spend a bomb!
And the most important, easy to get an off from work :P
Now without further ado, scroll down and pick a room which you feel is the most romantic for you two!
Lay beside the infinity pool overlooking Ulsoor Lake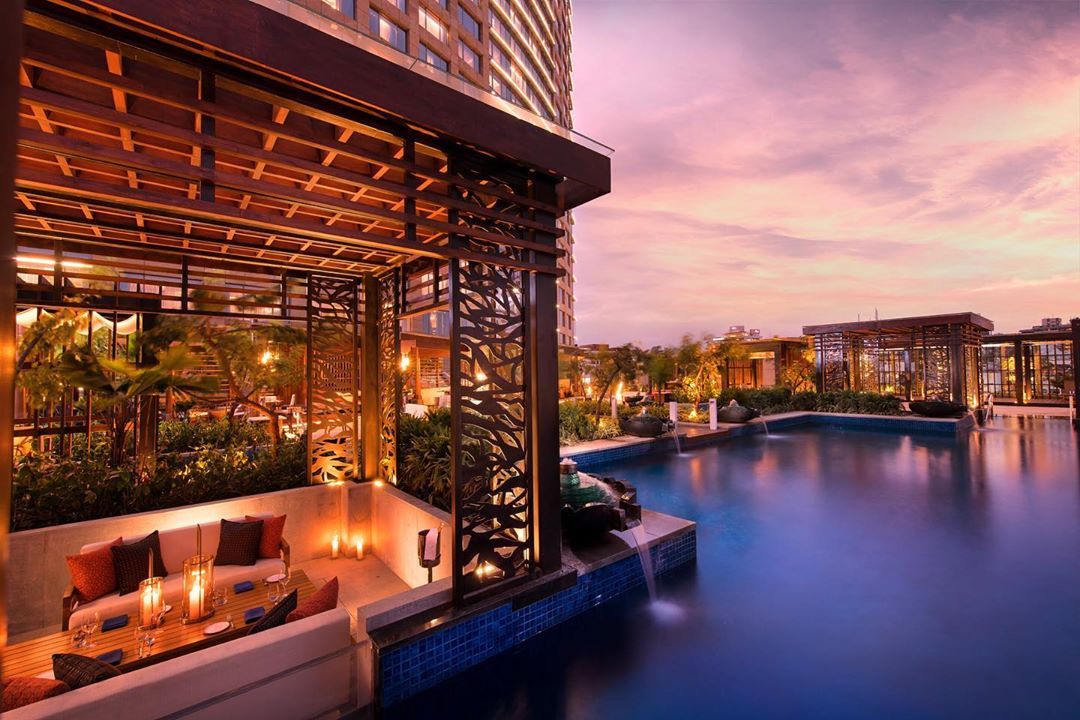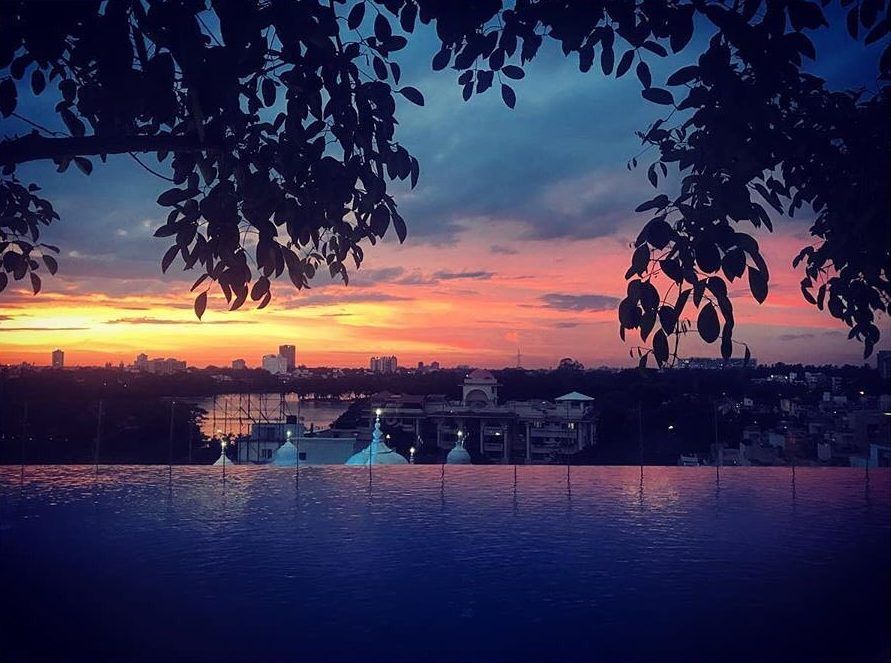 Image via @conradbengaluru
Where - The Conrad, Bengaluru
If adventure and being OTT is not your level of being romantic, then simply spend time with your bae gazing towards picturesque views of Ulsoor Lake. Thanks to The Conrad, Bengaluru, which is the tallest hotel tower in south India, you get to experience the beauty of nature not only from their infinity pool but also from rooms or suites. Definitely worth splurging on!
Fall in love all over again amidst the pine forest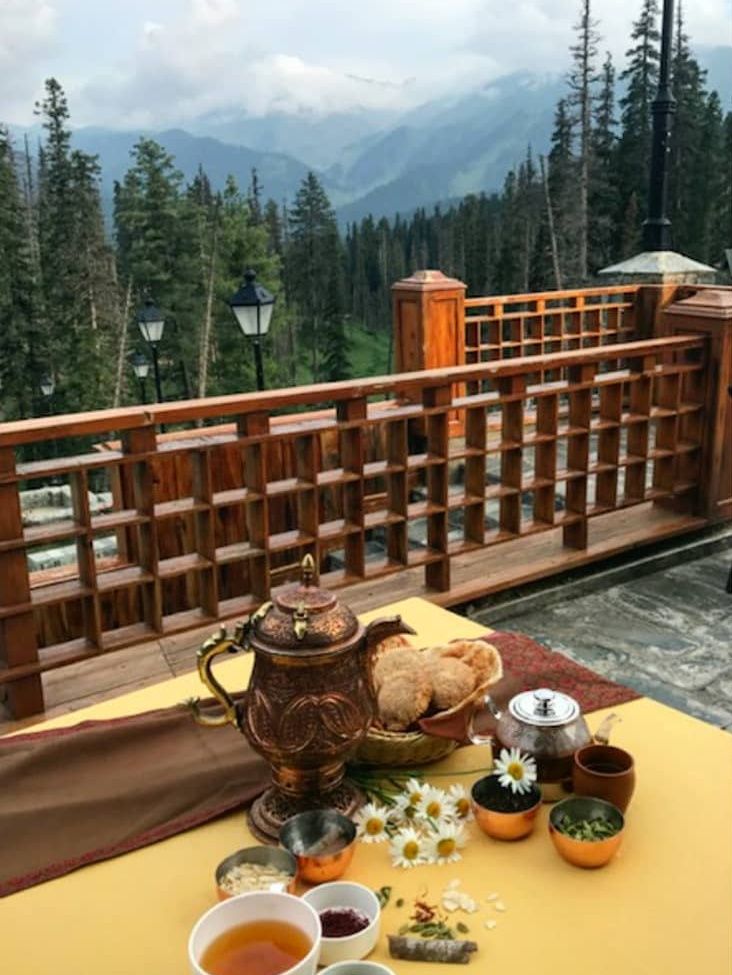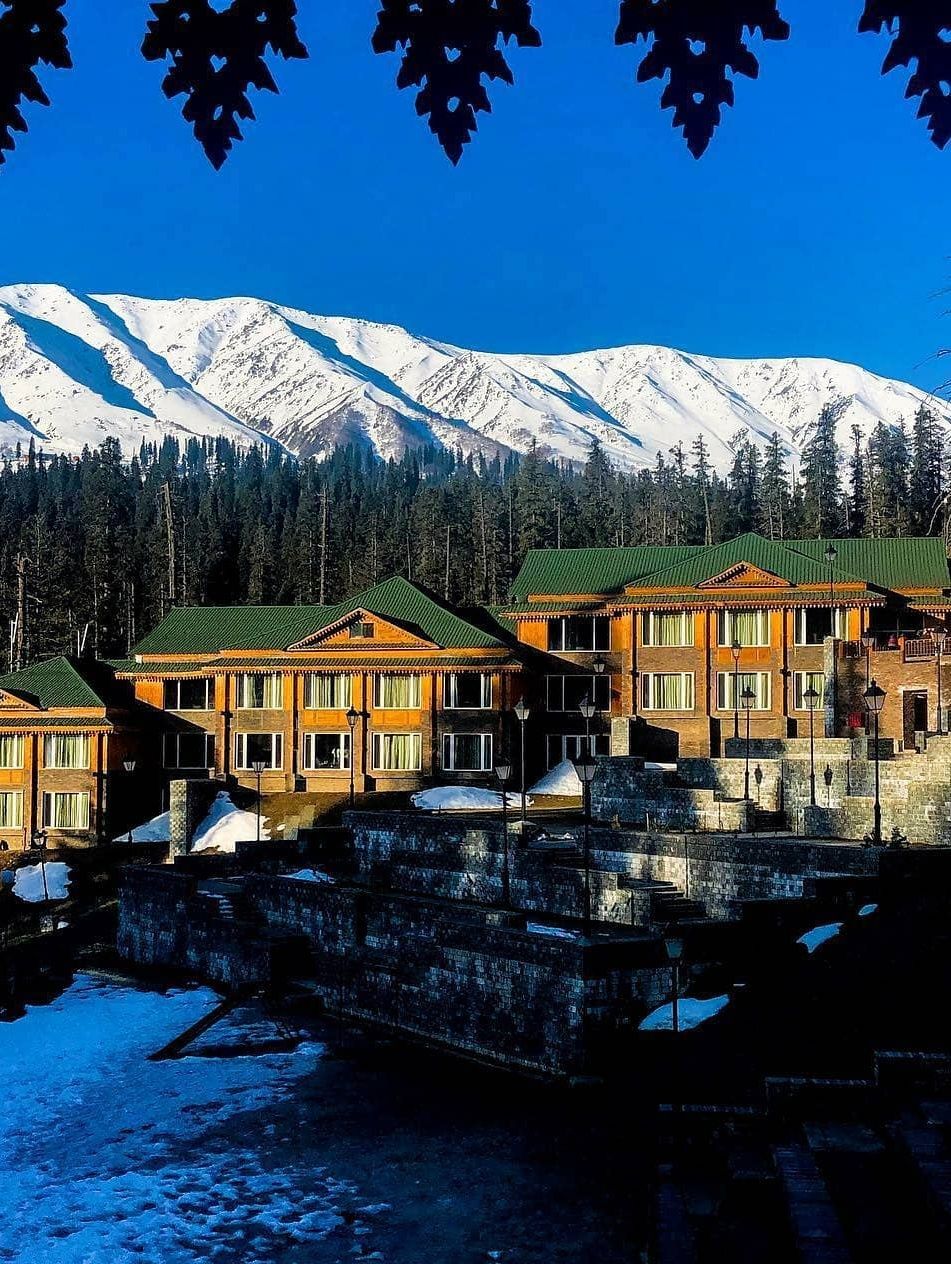 Images via @thekhyberresort & @kanupriyasisodia
Where - Khyber Himalayan Resort & Spa, Gulmarg
This one's for our adventurous, travel couple! Switch to airplane mode and revive your romantic endeavors in the serenity of Gulmarg, Kashmir! The Khyber Himalayan Resort & Spa offers quick access to the world's highest ski lift, the Gulmarg Gondola, and if that's too much for you how about experiencing the warmth of a bonfire while being surrounded by meadows and forests. And endless hugs!! 
Does breakfast with your soulmate on the private deck sound romantic enough?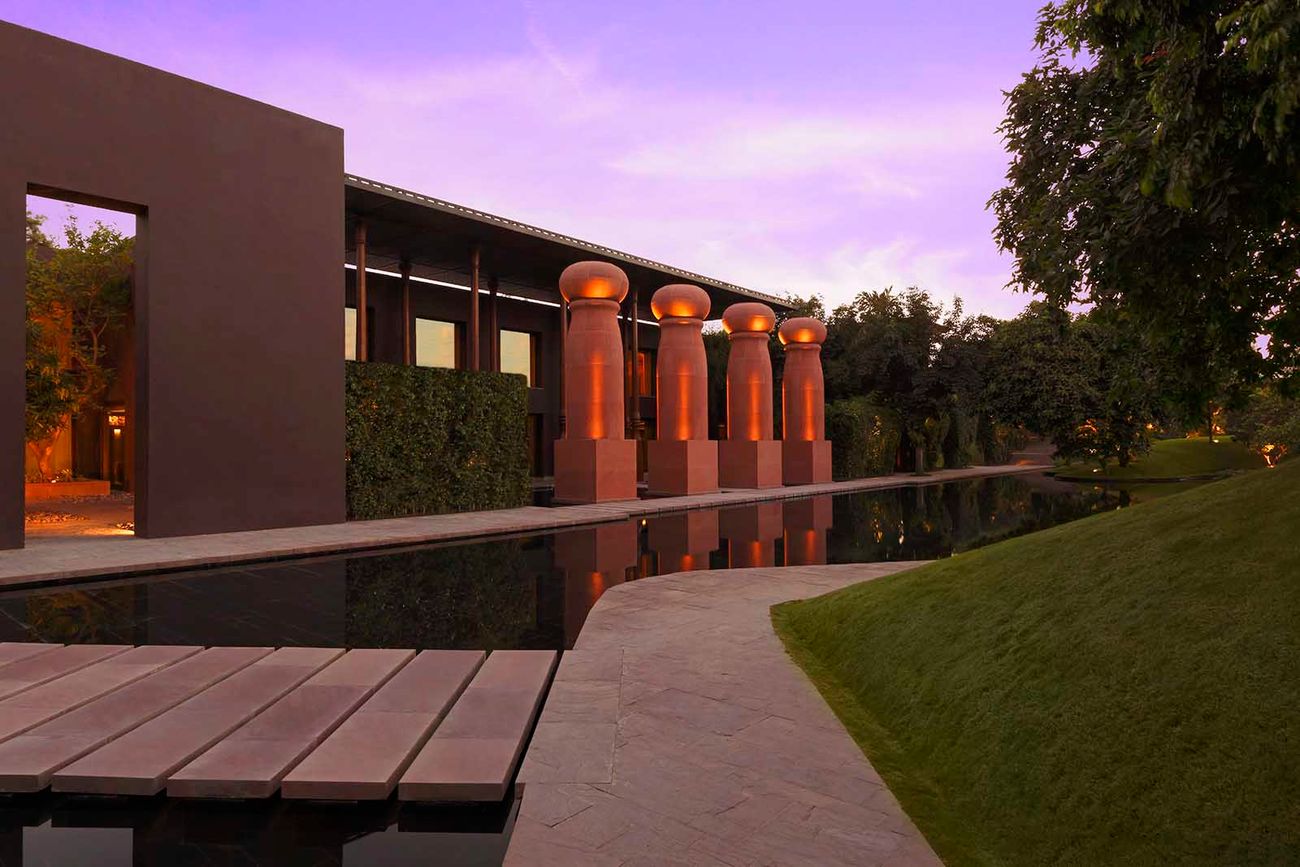 Image via The Roseate
Where - The Roseate, New Delhi
Surrounded by the refreshing greenery and the tranquil water-bodies, Roseate pool access rooms are all about intimacy & snuggles! If you both love food and want your romantic experience to revolve around the same, go ahead and request your private butler to arrange for a lovely-dovey breakfast sesh at your own, personal deck.
A great escape for a romantic experience that includes your pooch too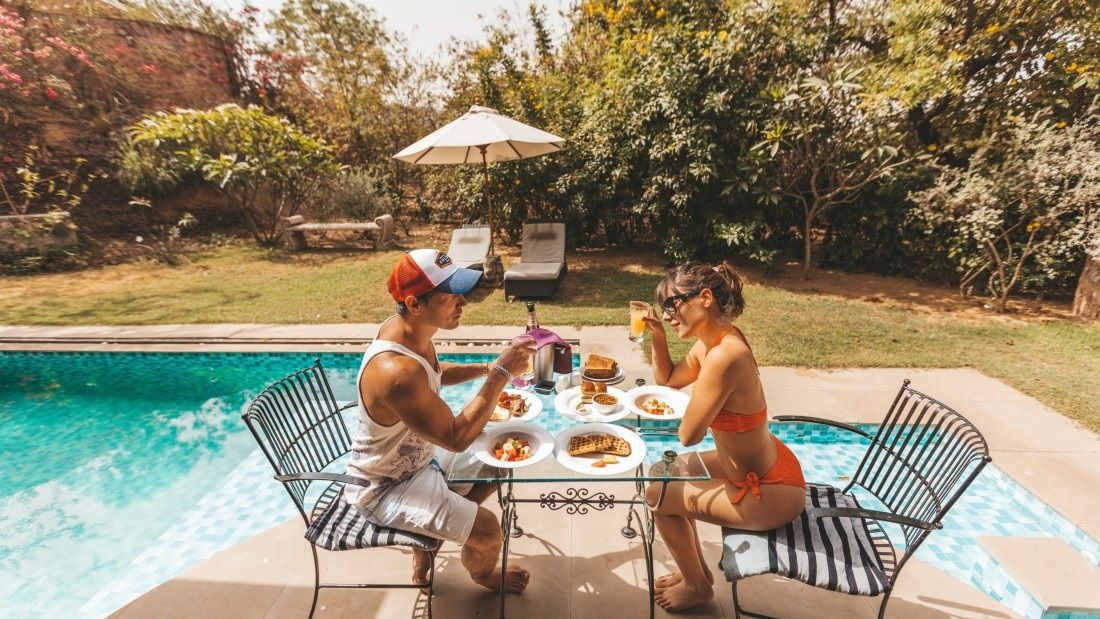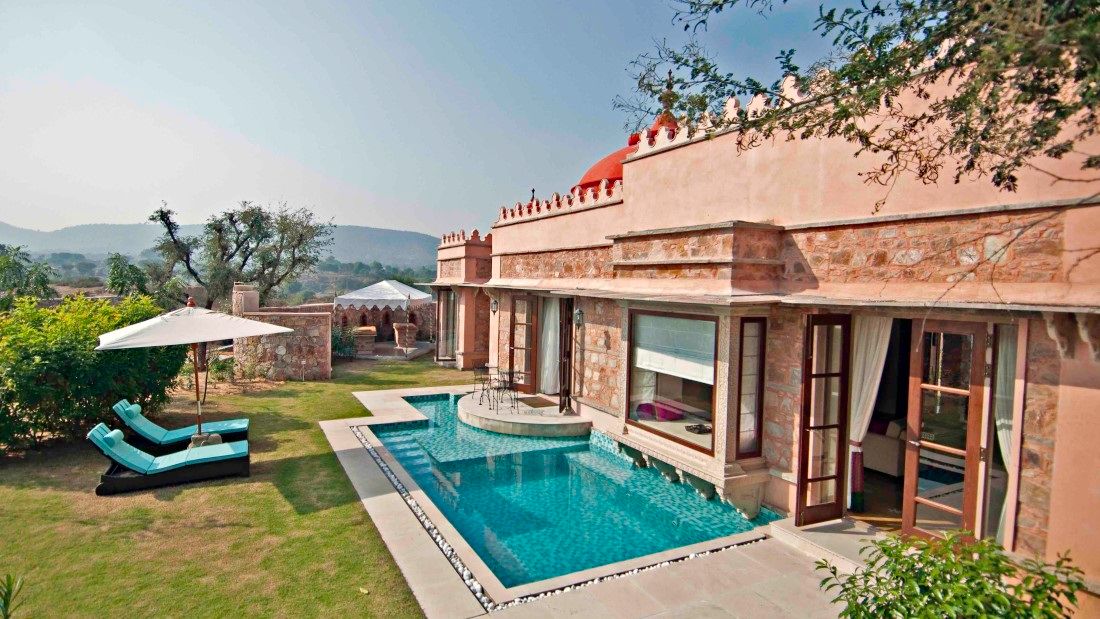 Images via The Tree Of Life Resort
Where - The Tree Of Life Resort, Jaipur
Calm, serene & super romantic - that's The Tree of Life Resort, Jaipur for you! Located away from the city crowd, you get to book a private villa and snuggle away in peace. What makes it special is that you get to experience romance while overlooking Aravali Hills, with your furry friend by your side. Yes, it's pet-friendly! Superb, right? And not to miss, the organic garden (shhh.. only for our millennials) :P
Wake up to an ecstatic view of the vineyards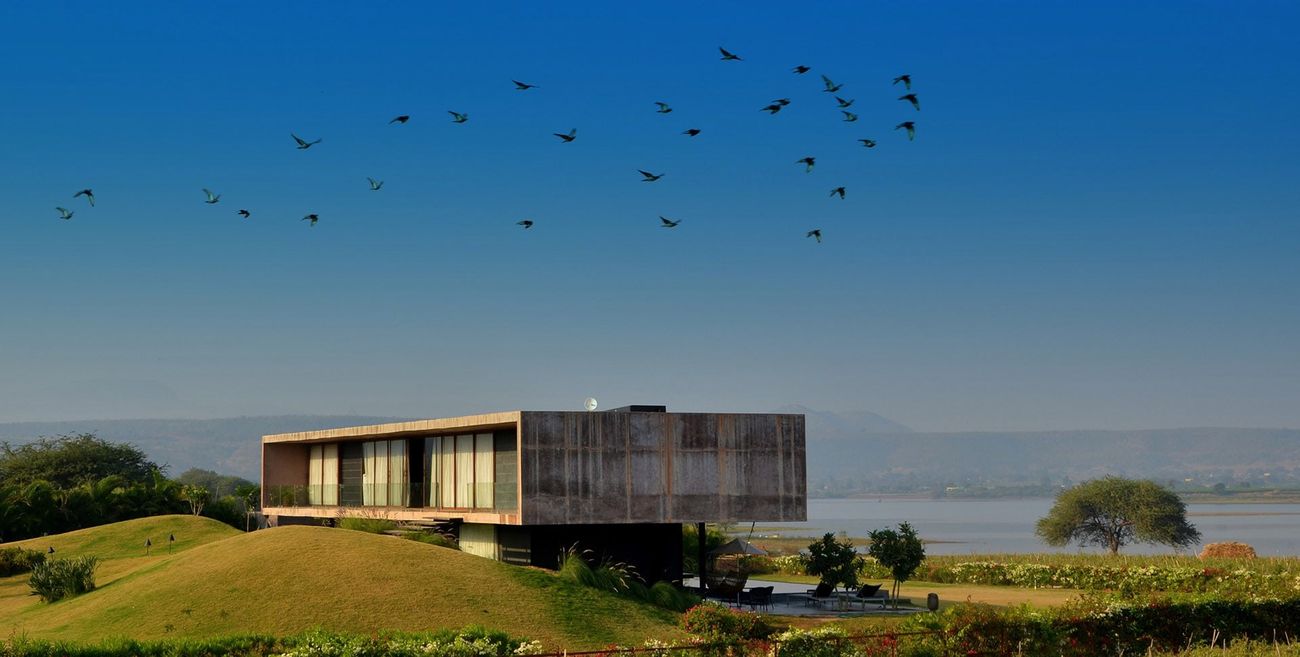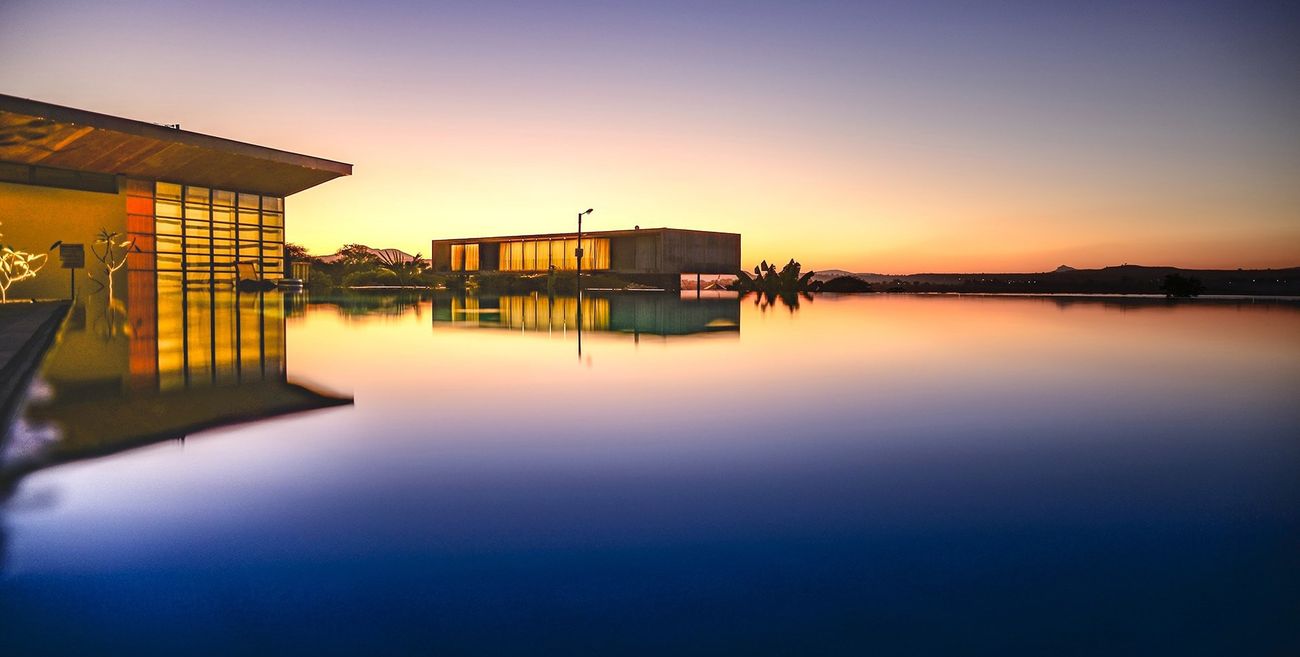 Images via Sula Wines
Where - Beyond By Sula, Nashik
Ideal for a romantic retreat, Beyond by Sula assures an enchanting experience for lovebirds with its breathtaking settings. And how to not mention, 'a glass of your favorite wine'! What we love the most about this property is that it is standing elegantly amidst nowhere. Secluded and wow! ;)
*BRB we are off to book the must have 2020 vacays, to these 5 places*
Drowning in romance, aren't you? We know it won't be easy to pick one out of these but you trust us, your trip would be just about you two when you travel to any of these destinations! 
ALSO READ - 10 Romantic Honeymoon Experiences, Some Of Which Are Free !