Prettiest Mogra Varmalas We Spotted!
BY Smridhi Sablok | 30 Mar, 2023 | 352 views | 2 min read
Indian weddings aren't complete without their stunning varmalas, and many people wonder which ones are the most beautiful, so we'd like to introduce you to our personal favorite- mogra jaimalas. It's safe to say that these ones are stunning and will add a touch of royalty to your wedding attire. Mogra varmalas are a favourite among all, from the #RaLia wedding to #SidKiara's beautiful nuptials. Scroll through to see some of the most beautiful designs we've saved just for you! 
The OG trend setters!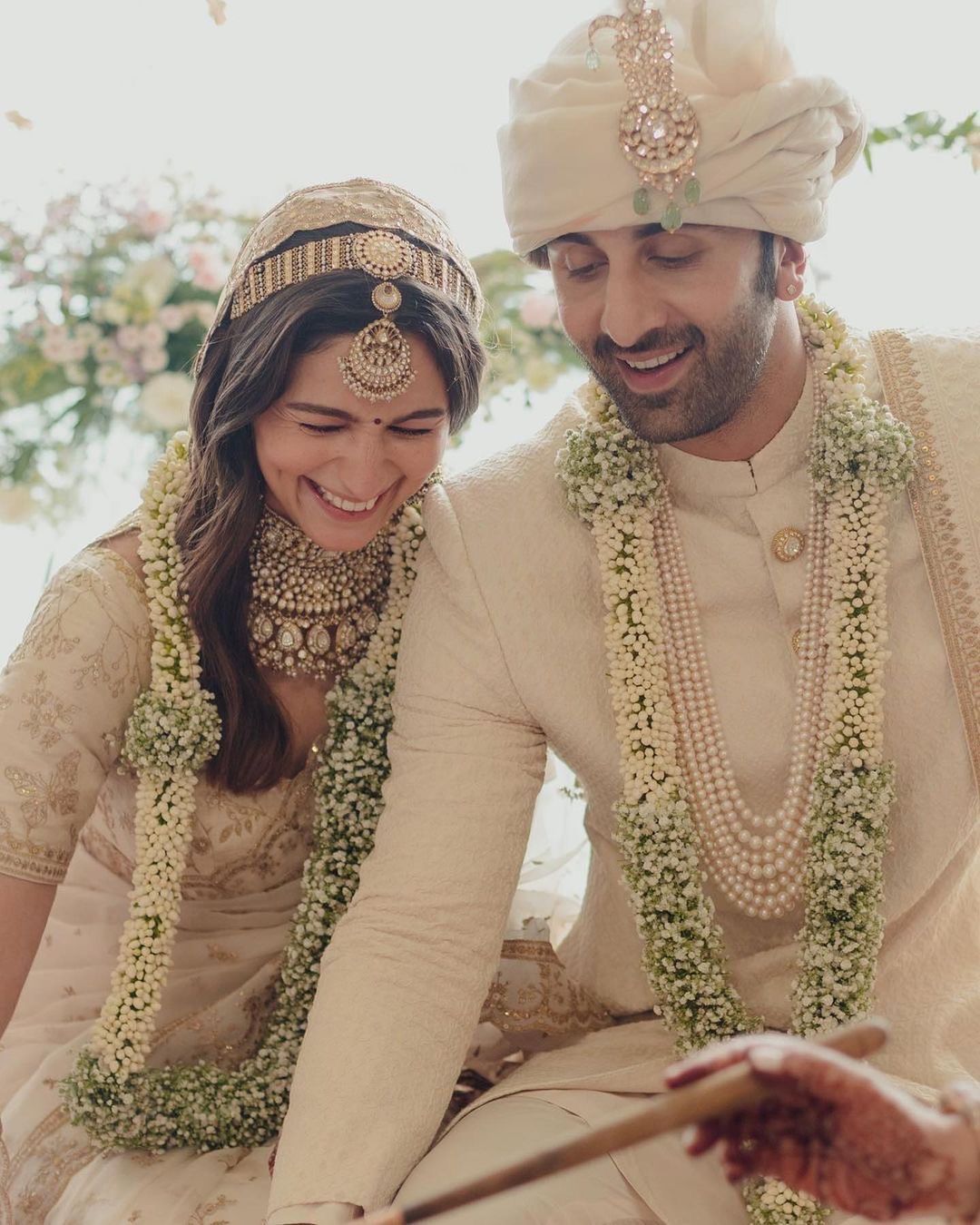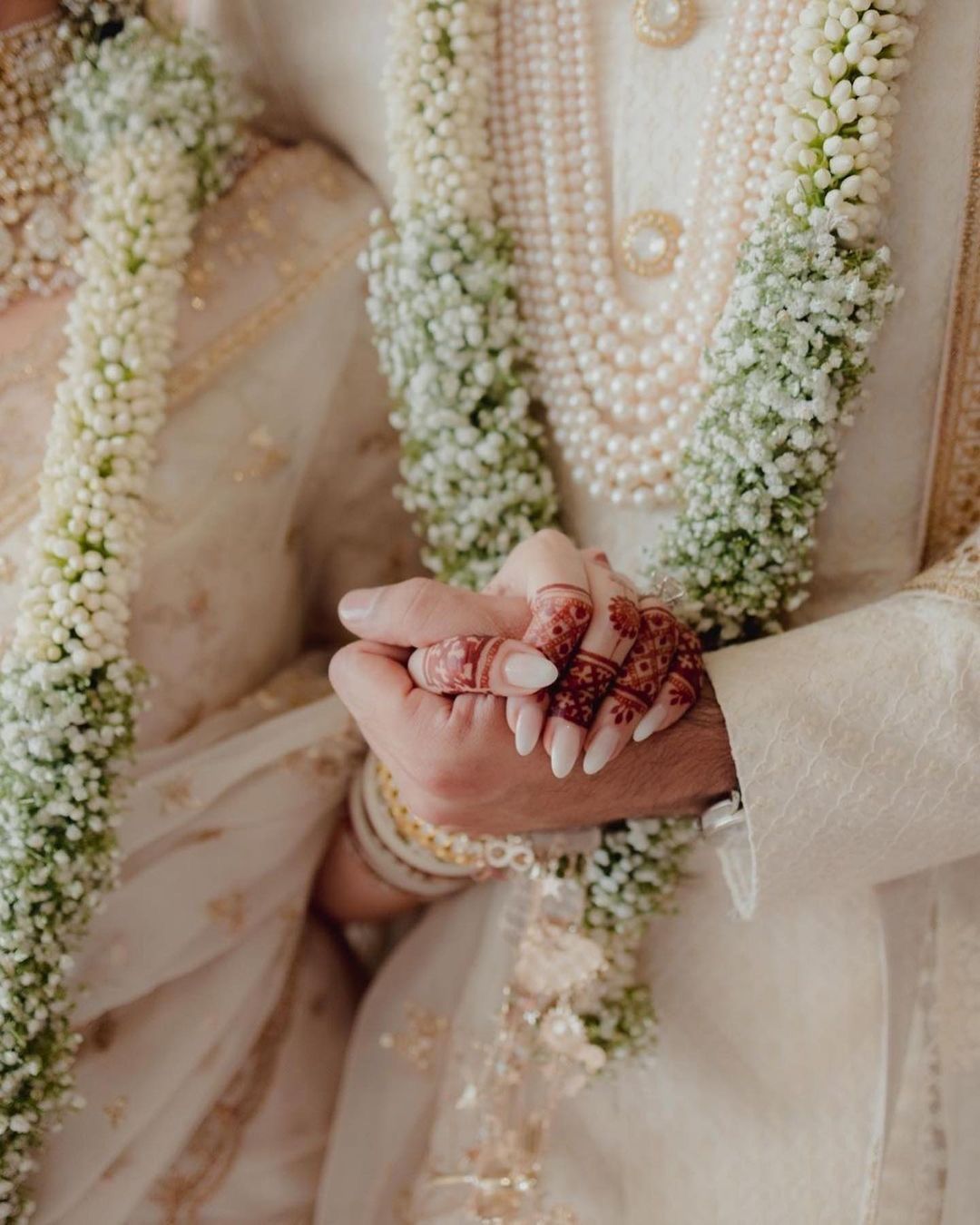 Images via: Ranbir & Alia
Starting with #RaLia, the OG couple who popularised mogra varmalas and broke the internet with their minimalistic wedding.
Monotone Varmalas that blend seamlessly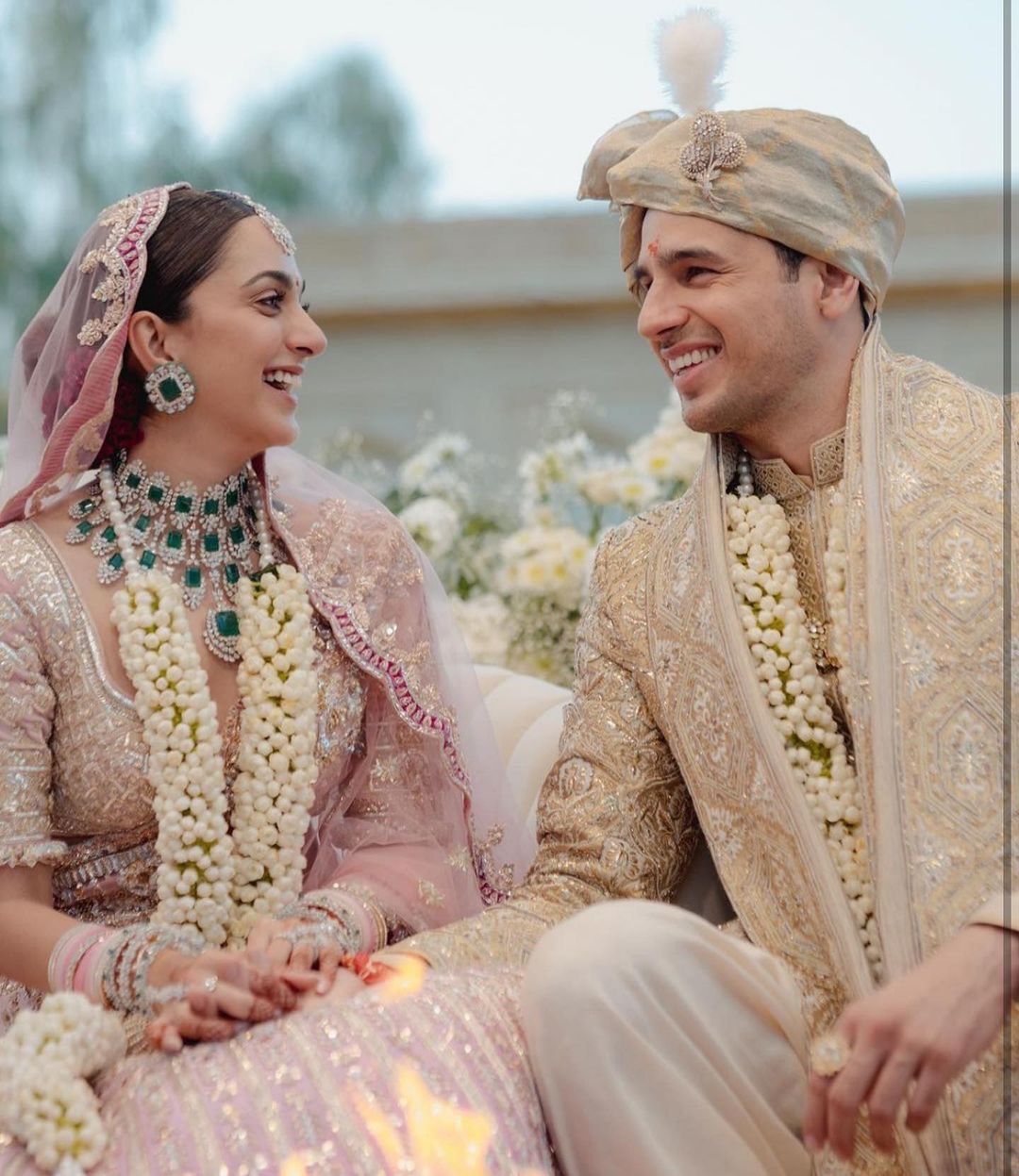 Images via: Siddharth & Kiara
Next up is #SidKiara, the B-Town couple who recently tied the knot and carried on the trend of Mogra varmalas.
Adding a pop of pastel.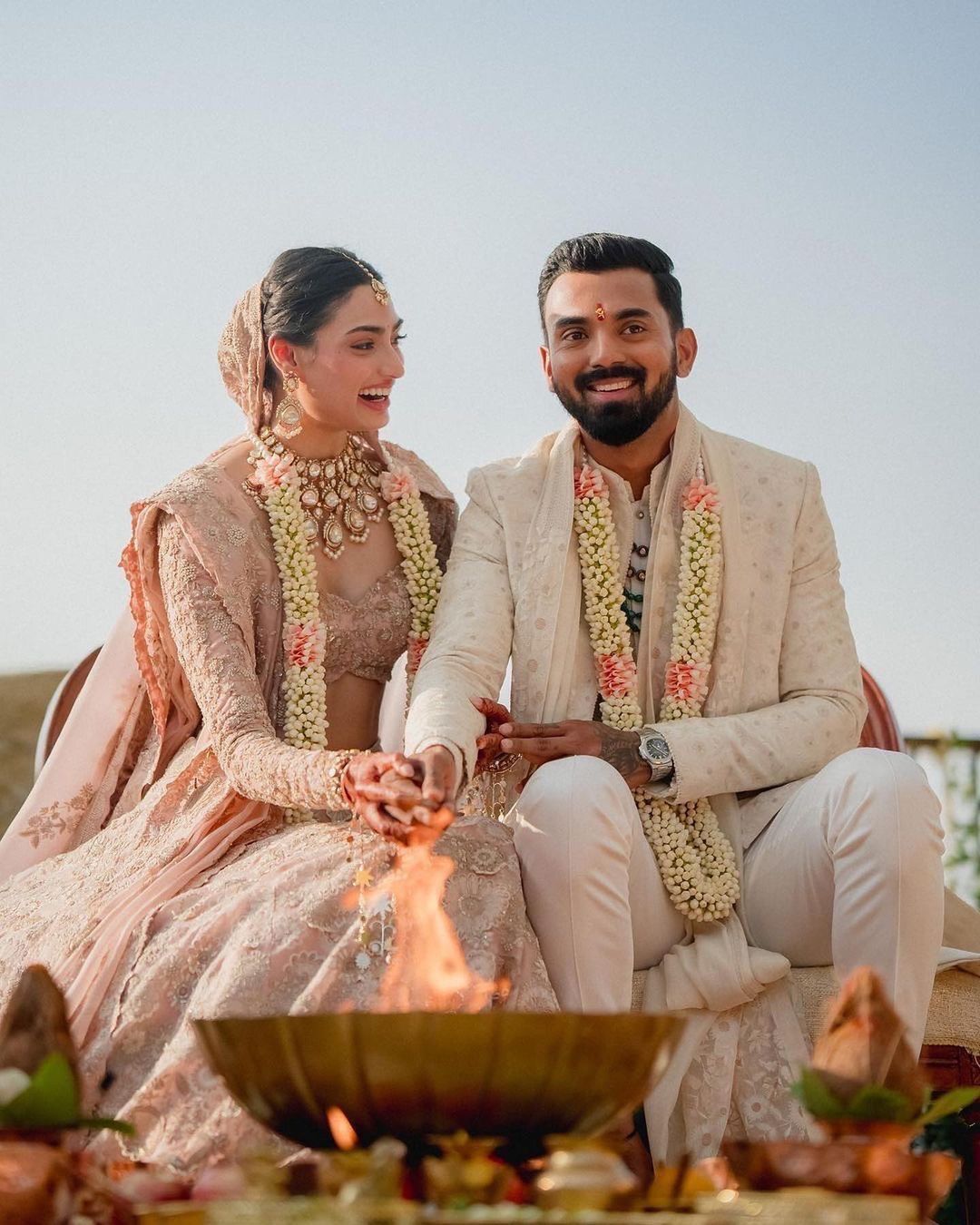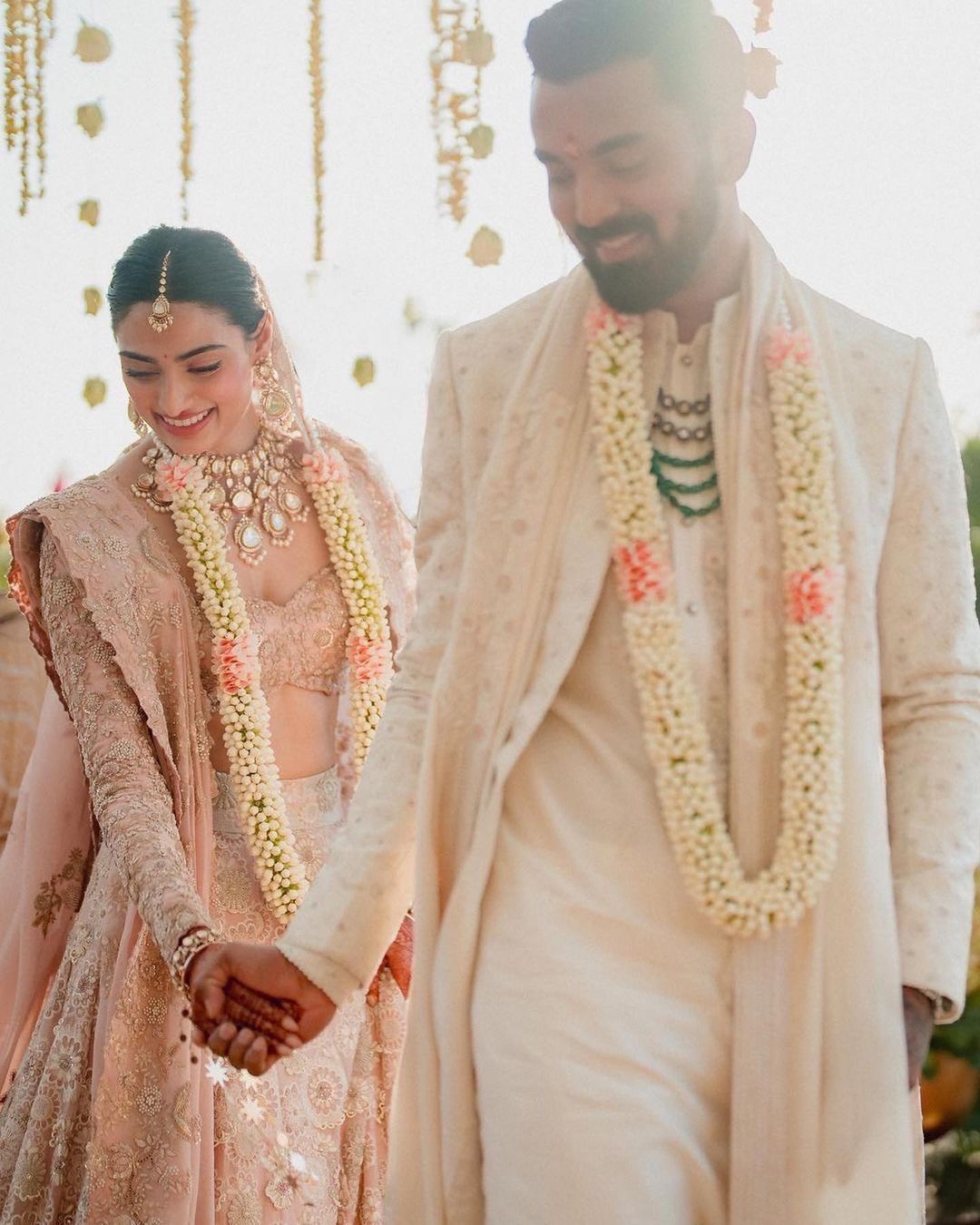 Images via: Athiya & Rahul 
Pink for the win! add a pop of pastel to complement your ensemble hues just like Athiya & Rahul.
Or greens that stand out beautifully!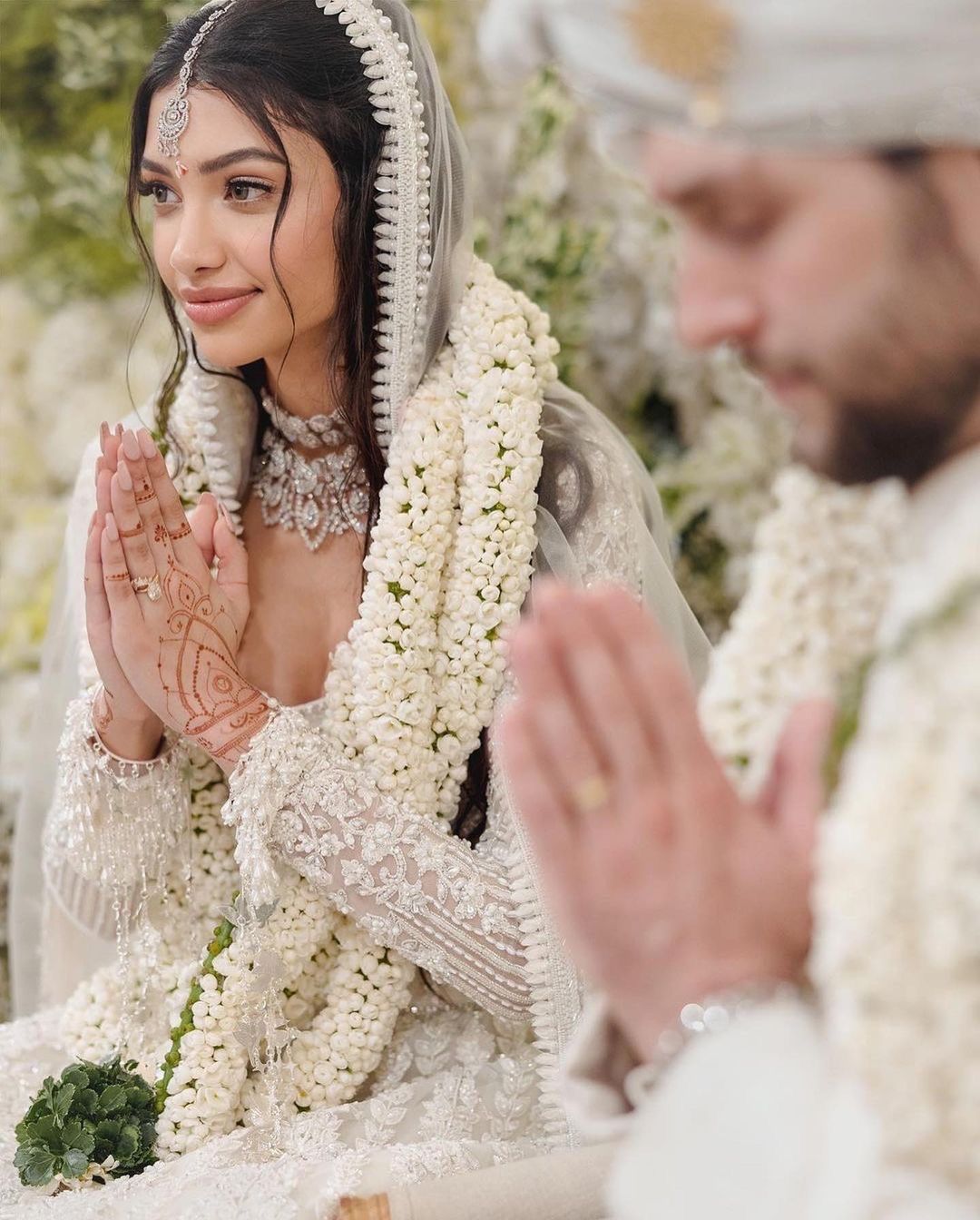 Images via: Alanna & Ivor 
How about a string of leaves to give your varmalas that ethereal vibe, just like Alanna & Ivor did? 
Baby's breath & mogras- a match made in heaven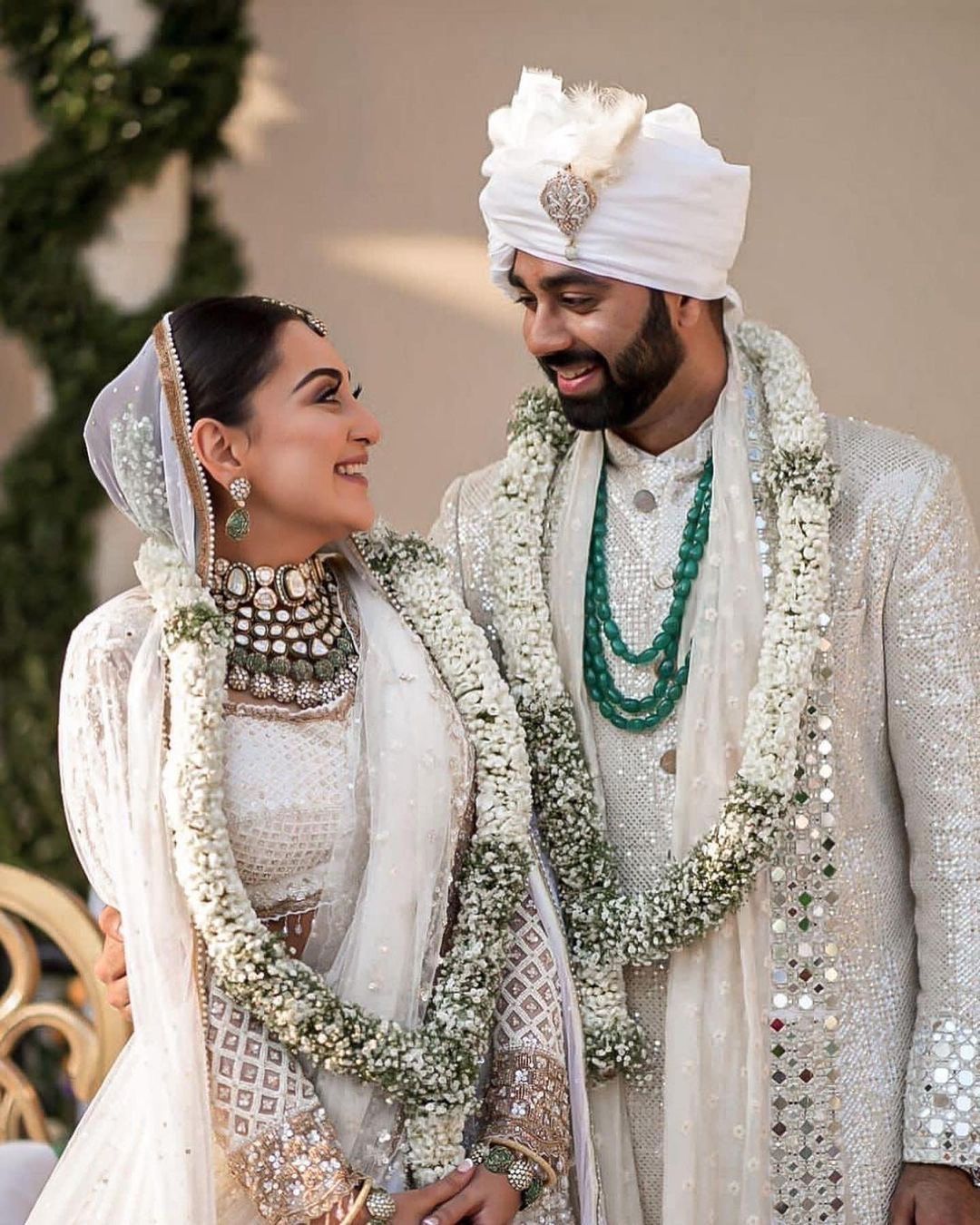 What makes your mogra varmalas standout? when paired with stunning ivory wedding attires and a dash of emerald jewellery.
Sleek mogra jaimalas look great too!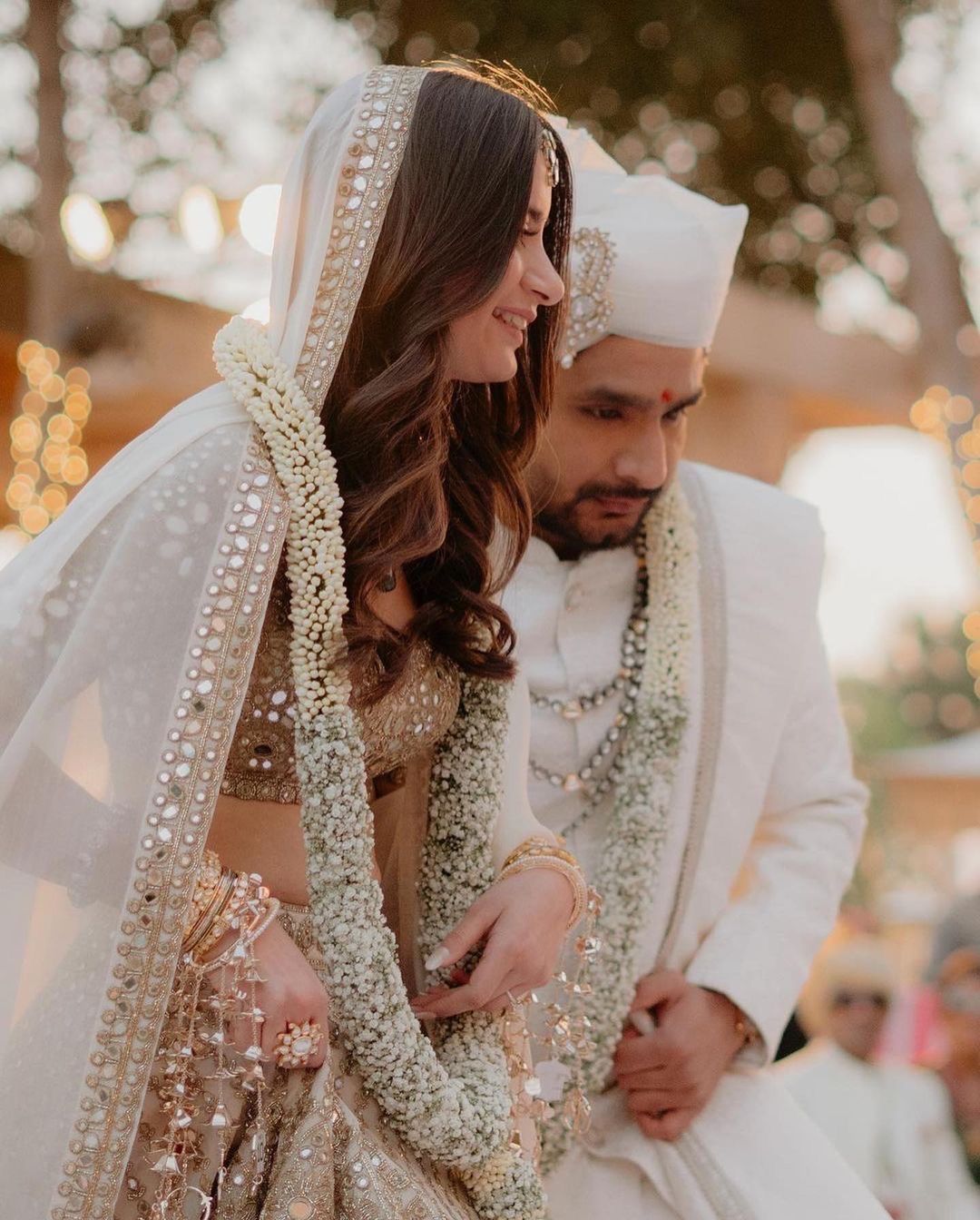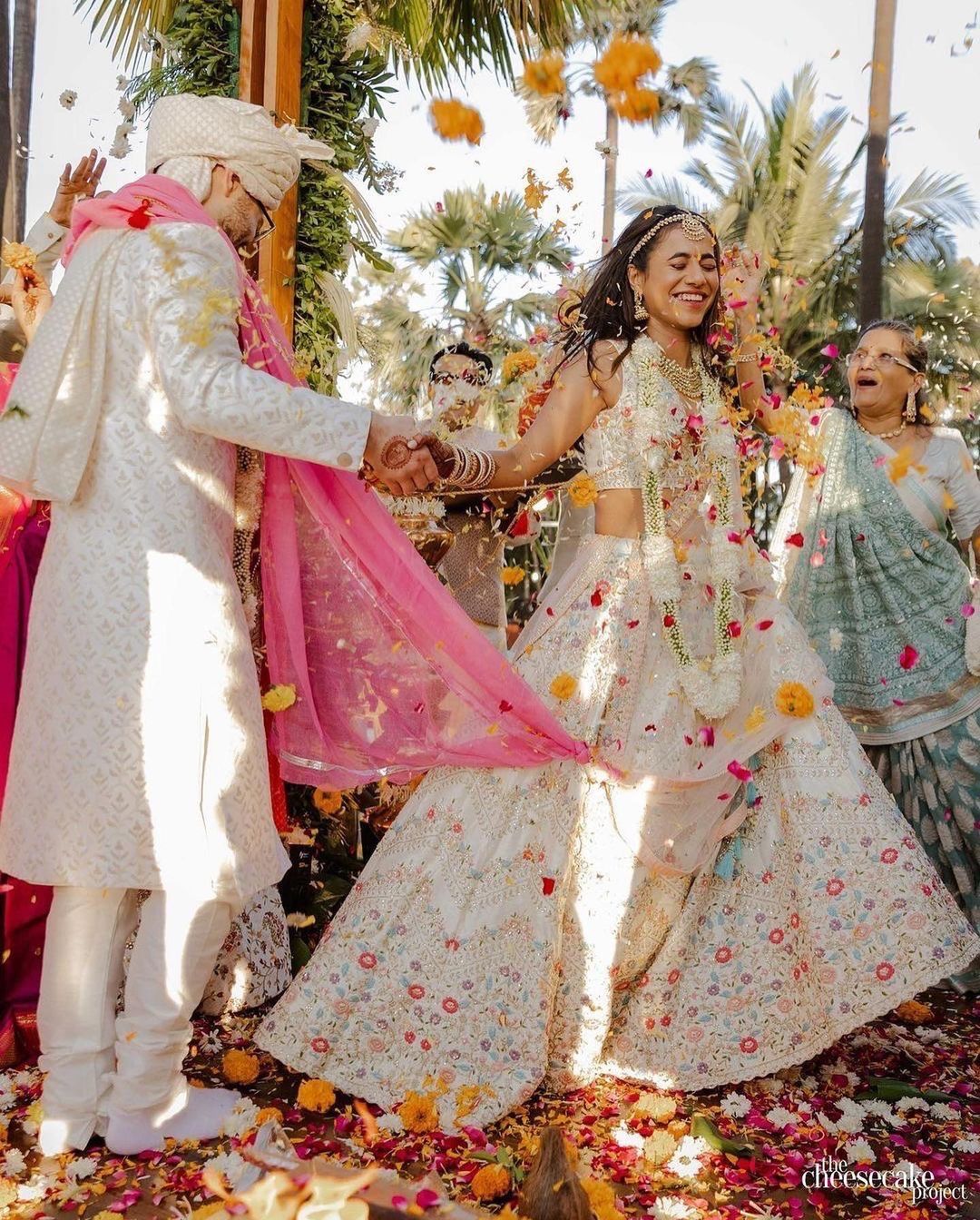 Images via:Badal Raja Company★ 4.4 , The Cheesecake Project★ 4.9 and Through the Barrel★ 4.6
Or go the classic route with sleek mogra varmalas that exude so much regality like these couples! 
Pair your varmalas with a vibrant attire!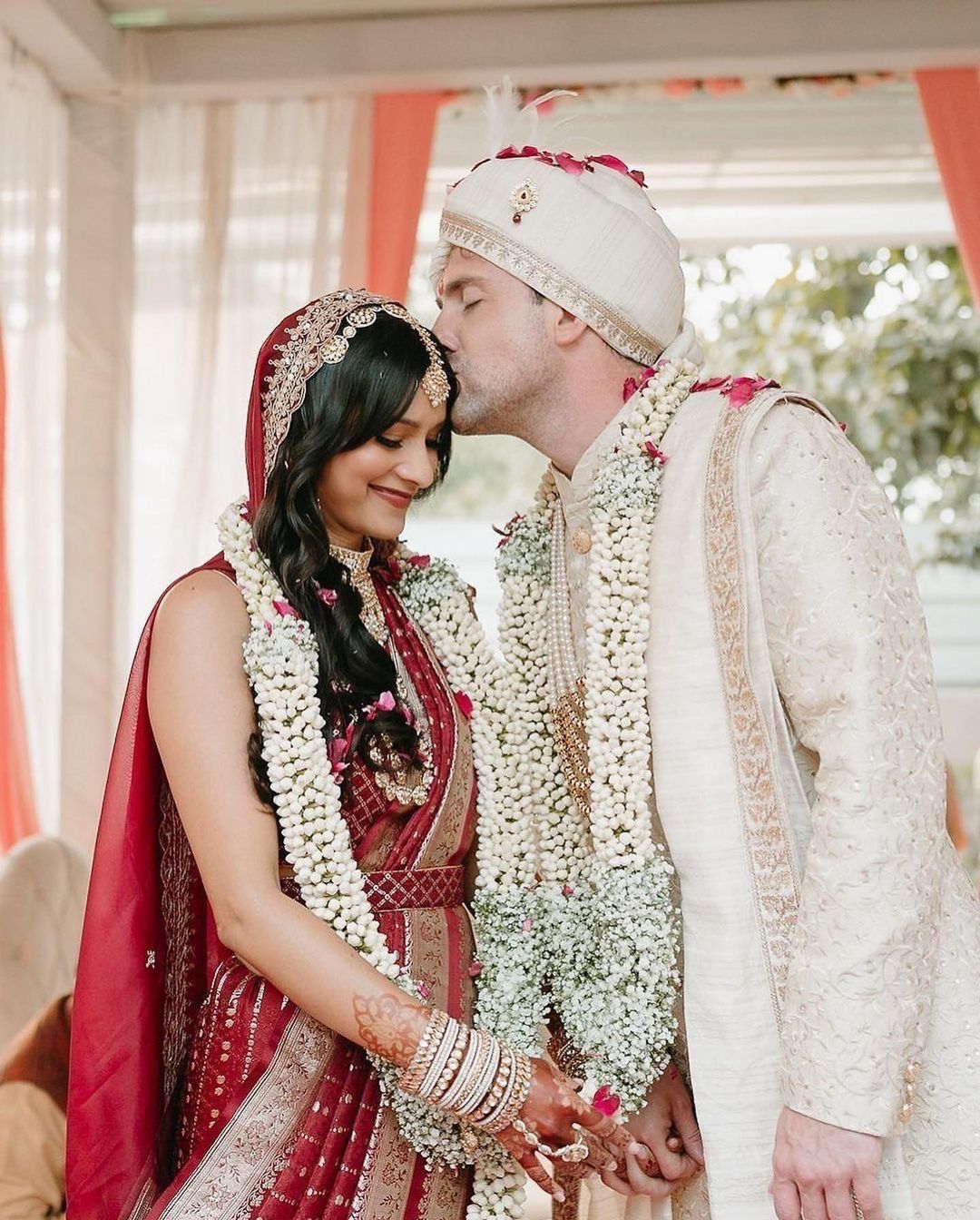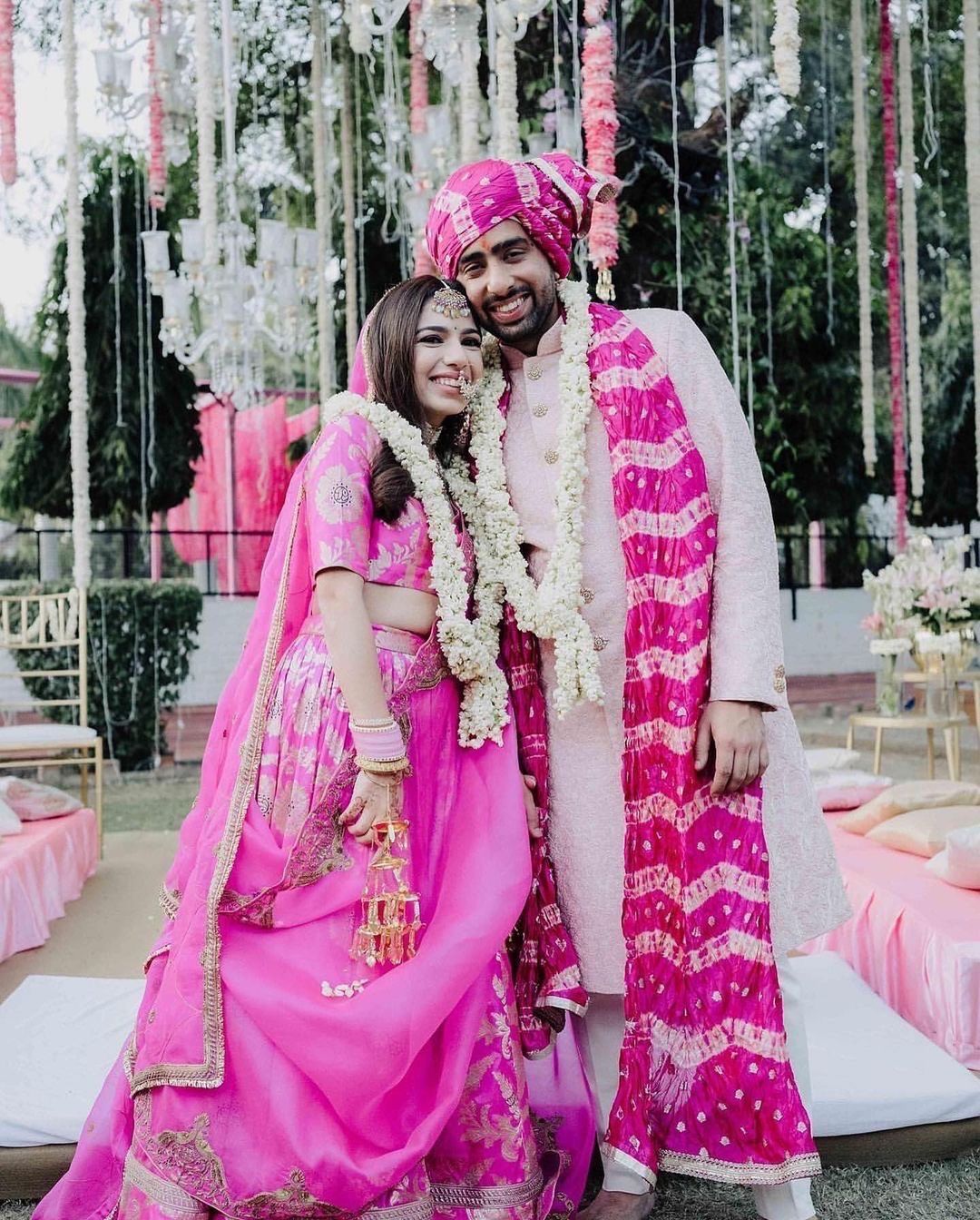 Isn't this the best way to make your varmalas pop? Pair them up with a vibrant attire and get those gorgeous snippets, just like our brideys did here. 
Images via: The Photo Lab★ 4.8 , Weddingrams★ 4.8
Varmalas with alternating strands!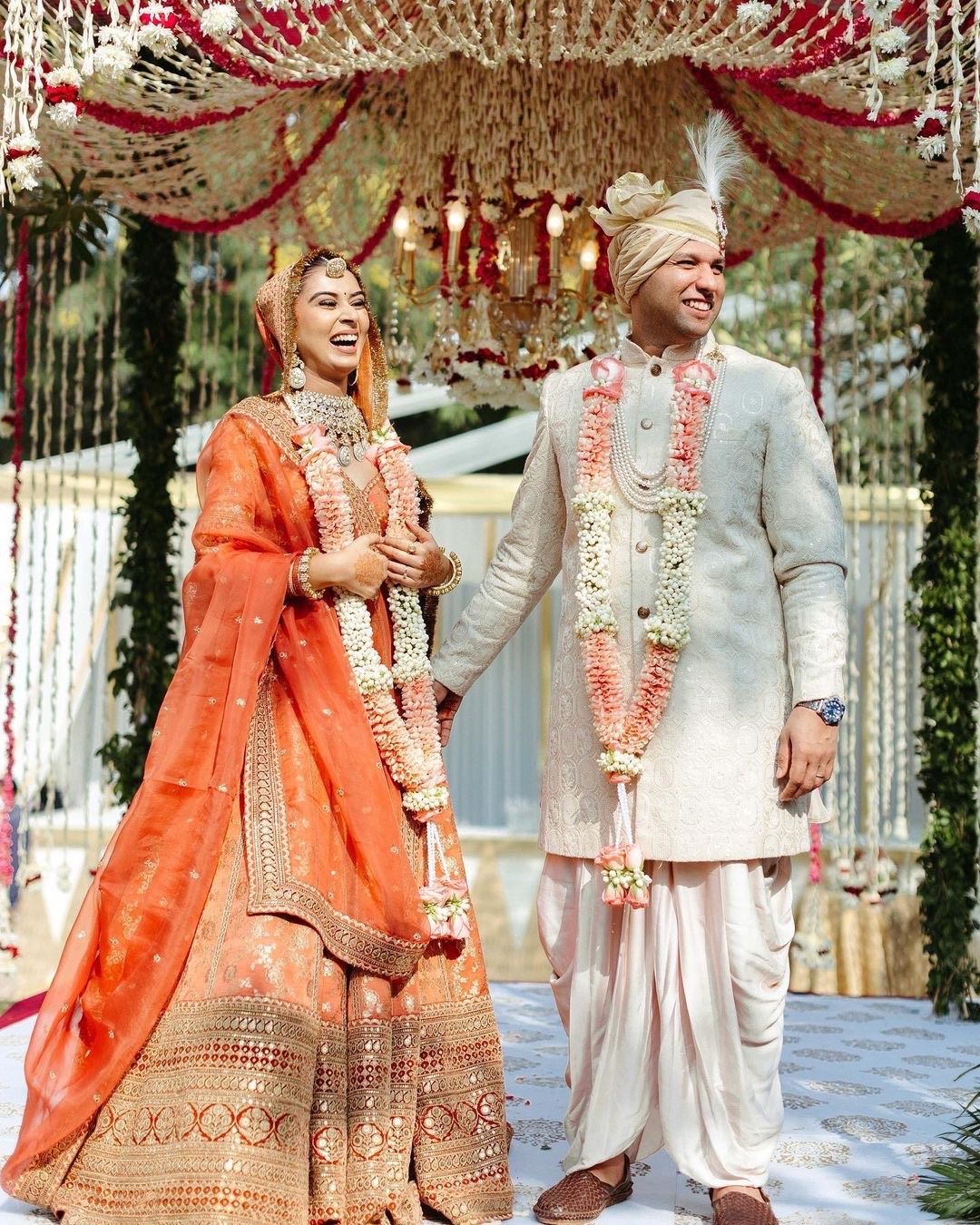 Image via: Gautam Khullar Photography★ 4.8
How cute are these duo-tone varmalas with a dash of roses at the edge? Perfect for that day wedding! 
Opt for the classic route!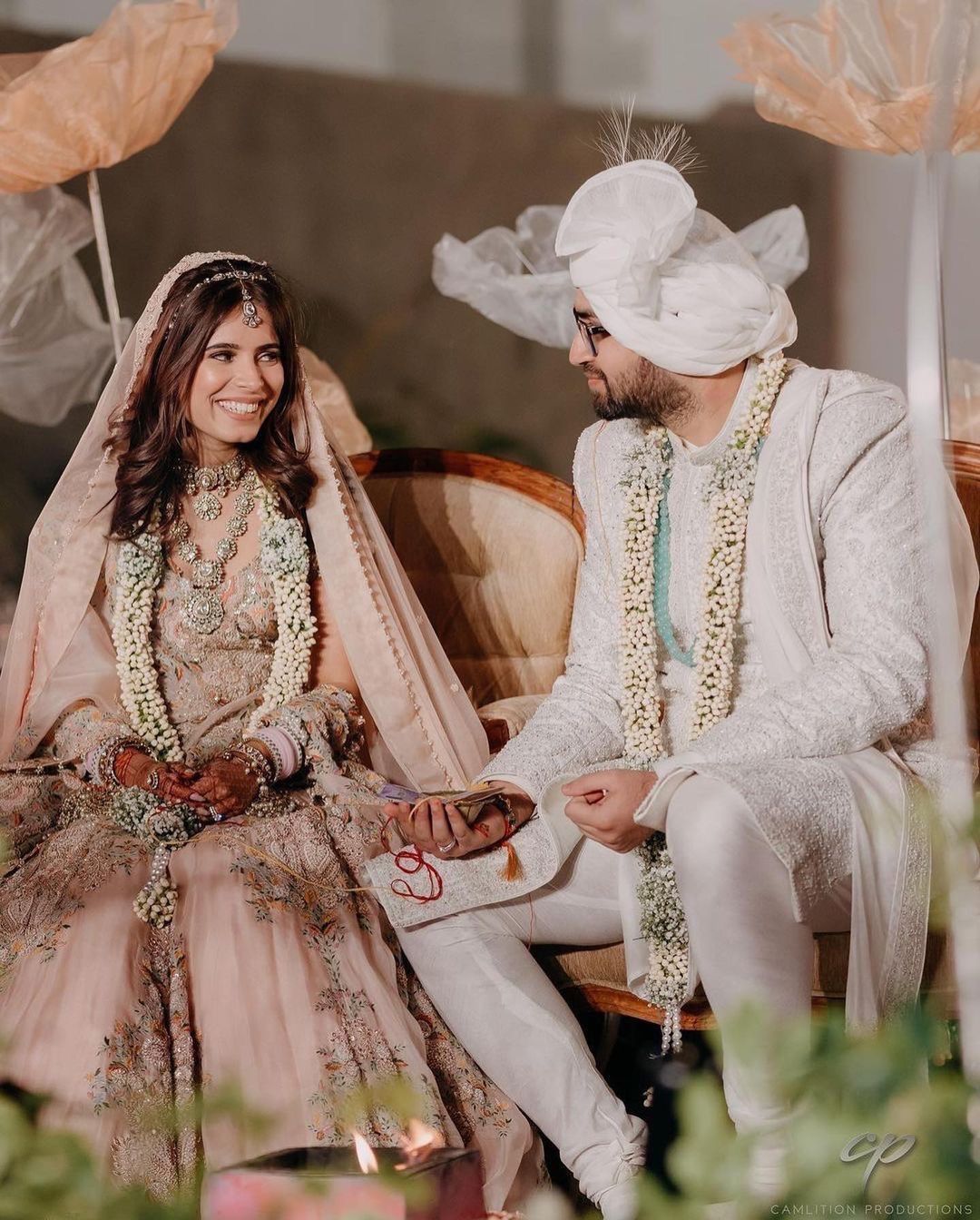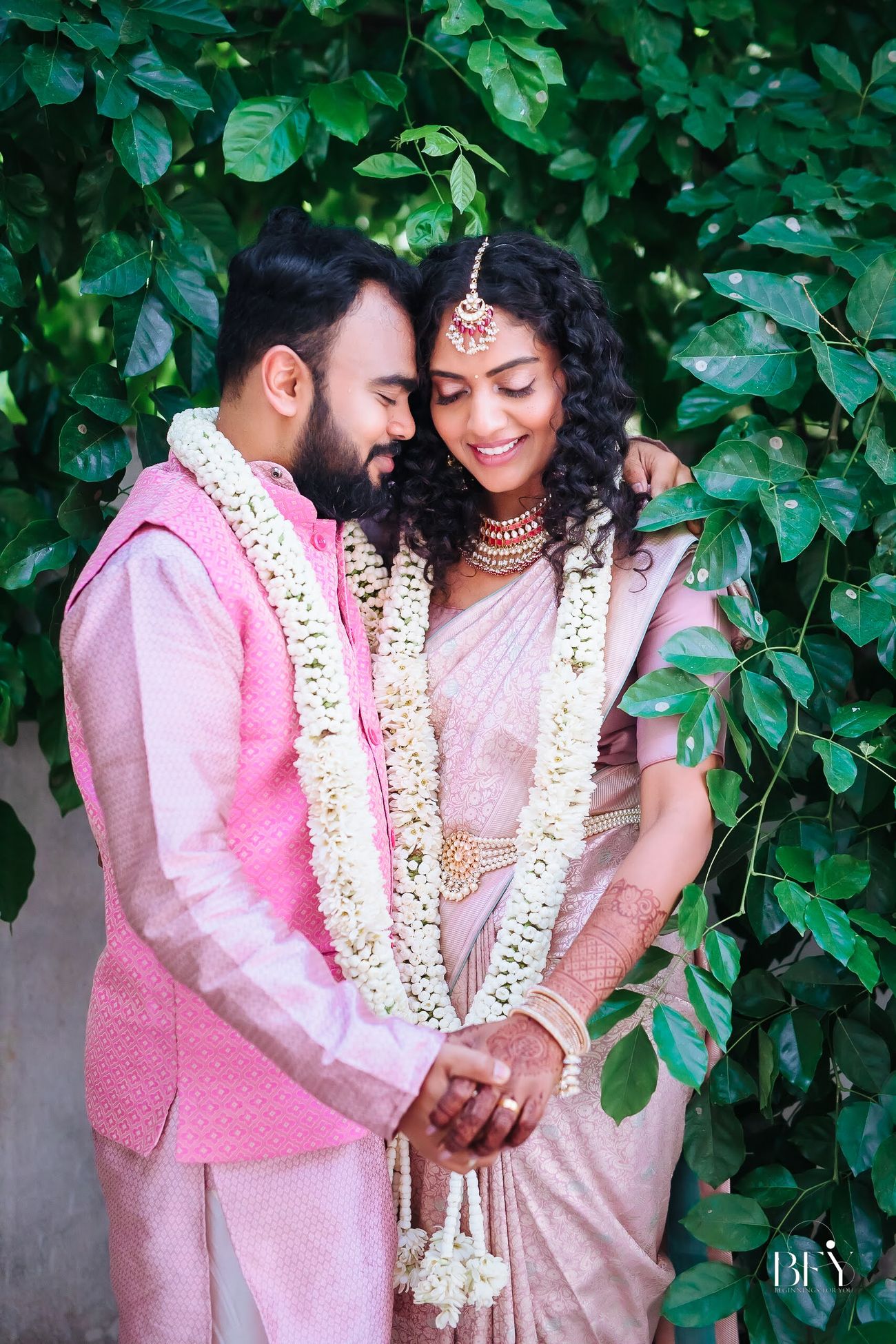 Images via: Beginnings For You★ 5 , Camlition Productions★ 4.9
Nothing better than the ever so graceful, classic mogra varmalas that exude so much elegance. 
Which varmala design did you bookmark for your big day? Tell us in the comments below!