Minimal Kolkata Wedding Which Was Understated & Elegant
BY Sakshi | 07 Jun, 2023 | 2162 views | 4 min read
Minimal weddings done right- man! These can even beat some of the prettiest grand weddings! Here is a Kolkata wedding with this timeless charm about it- very subtle, very elegant, and full of warmth! The bride wore a beautiful Banarasi saree in red, an apt choice for an intimate wedding! The groom was timeless in his tux too, and we loved how everything had a personalised touch to it! The photos by Eternity Square Photography★ 4.9 are as refreshing as they come- capturing the happy moments to perfection!
Meet Kasvi and Sunay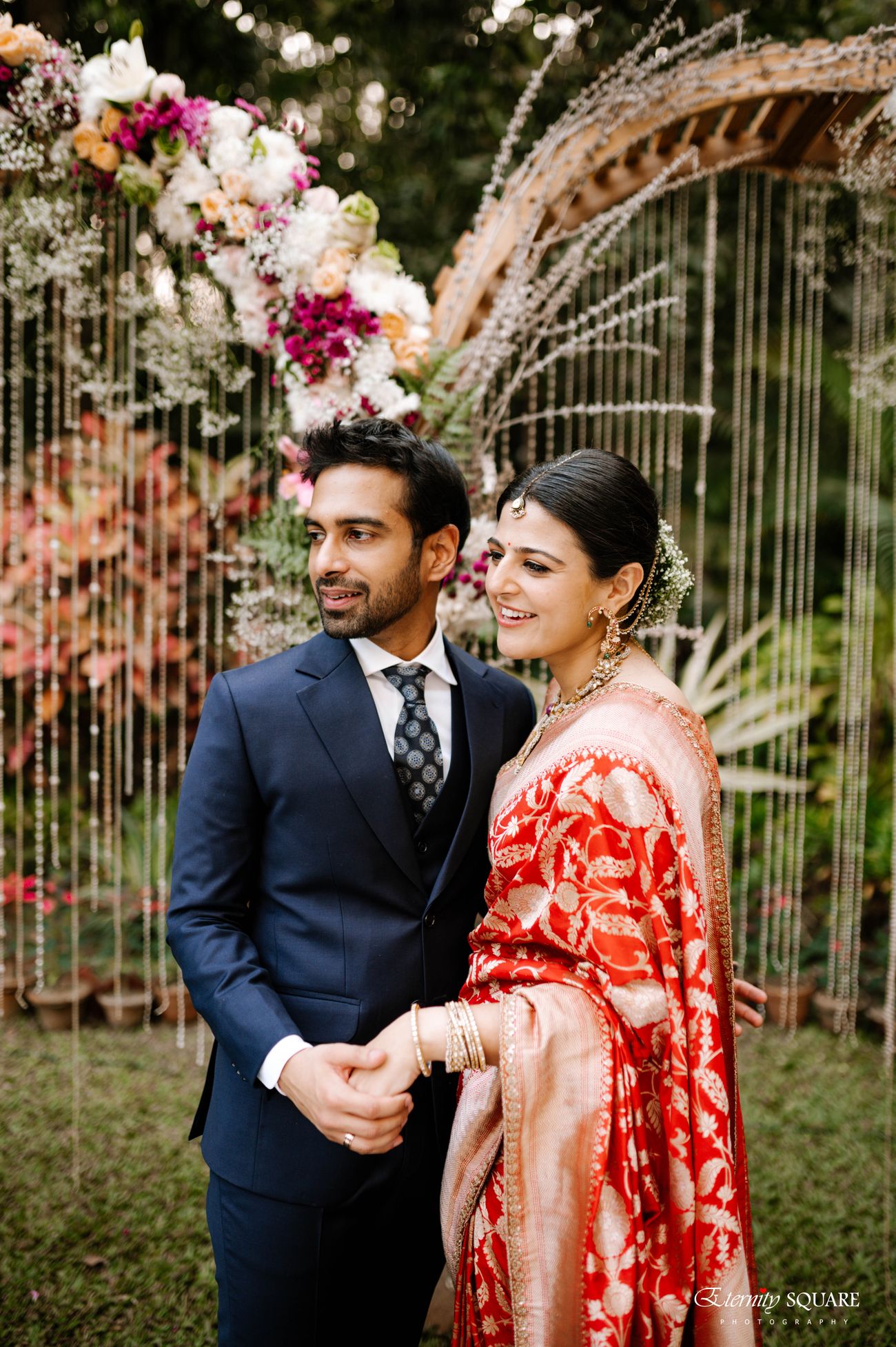 We were high school best friends and sweethearts who moved to different cities in the 9th grade and barely stayed in touch on and off for 12 years. We reconnected on Zoom in 2020 at the peak of the pandemic (under the pretext of having a professional catch up… but of course, we ended up talking about everything else for 6 hours), but he was living in San Francisco and I was living in the Philippines. Despite the years apart, our connection was instantaneous and it felt like no time had passed but we had no idea how we would conquer the distance. Finally, after several failed attempts of trying to navigate travel restrictions, we managed to meet in person in December 2021 for the first time in six years and we knew this was it. Sunay proposed to me shortly after in August 2022 on holiday in Turkey. We continue to do long distance as he lives in San Francisco and I live in Singapore now but we see each other every 6 weeks or so in some part of the world. We are hoping to be able to close the distance soon!
Wedding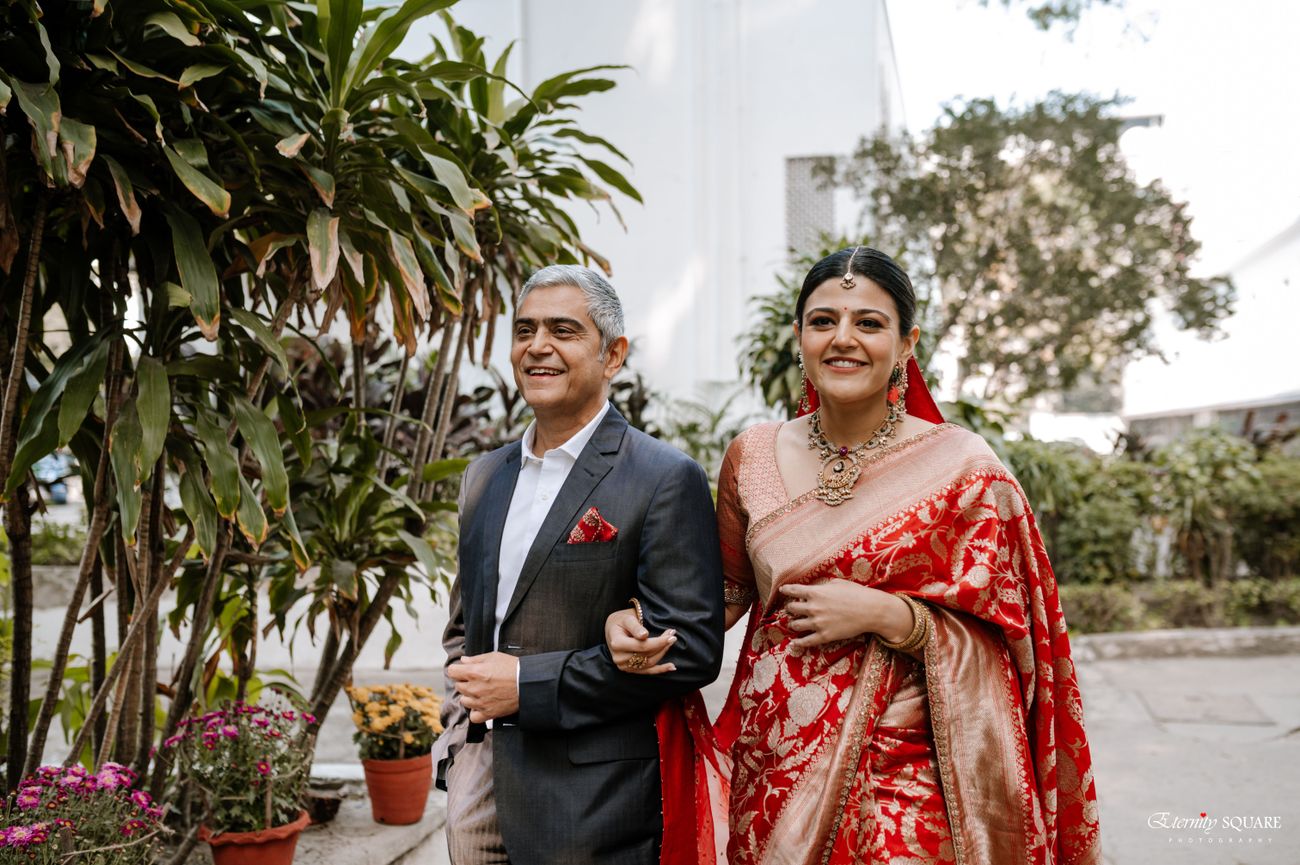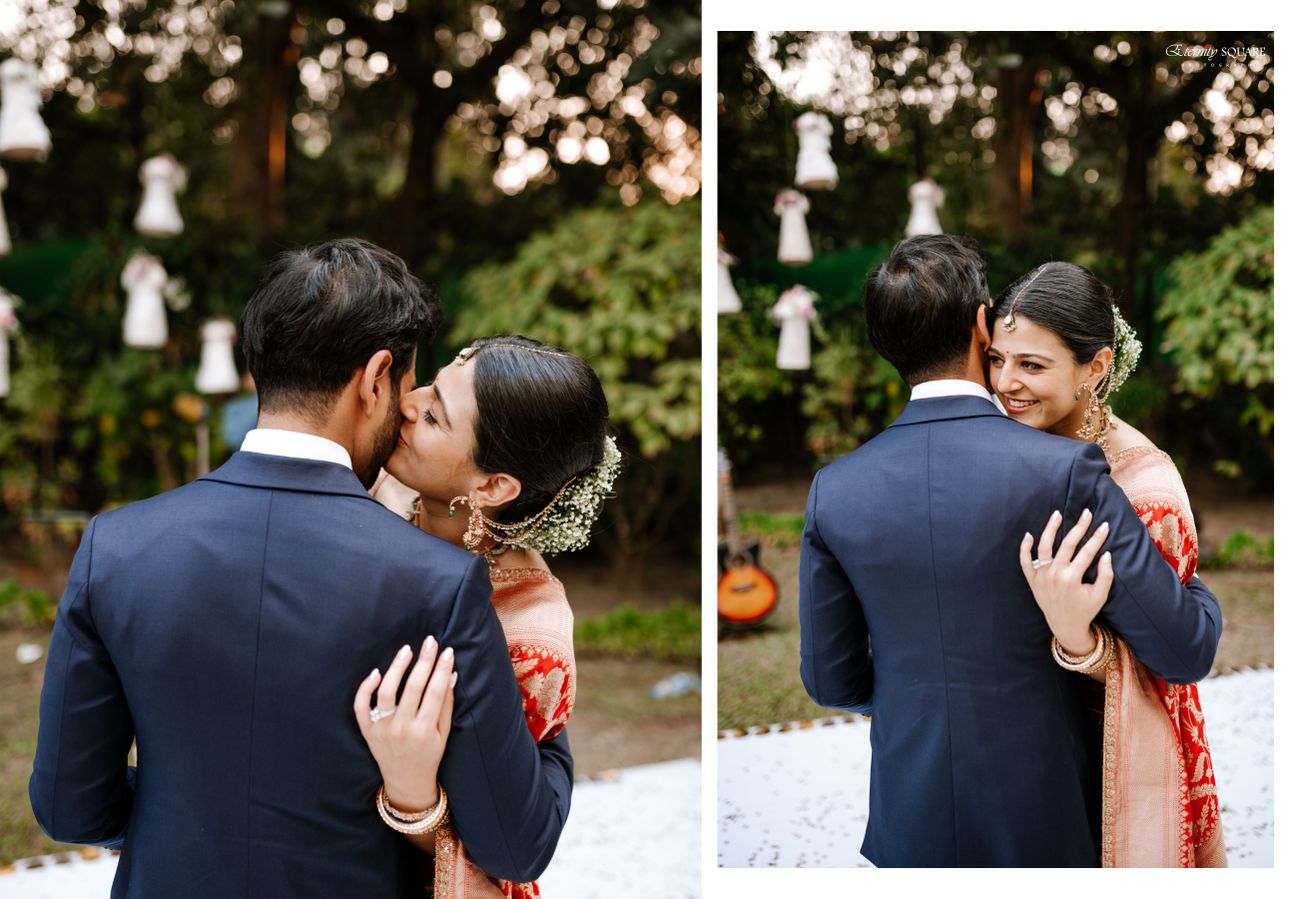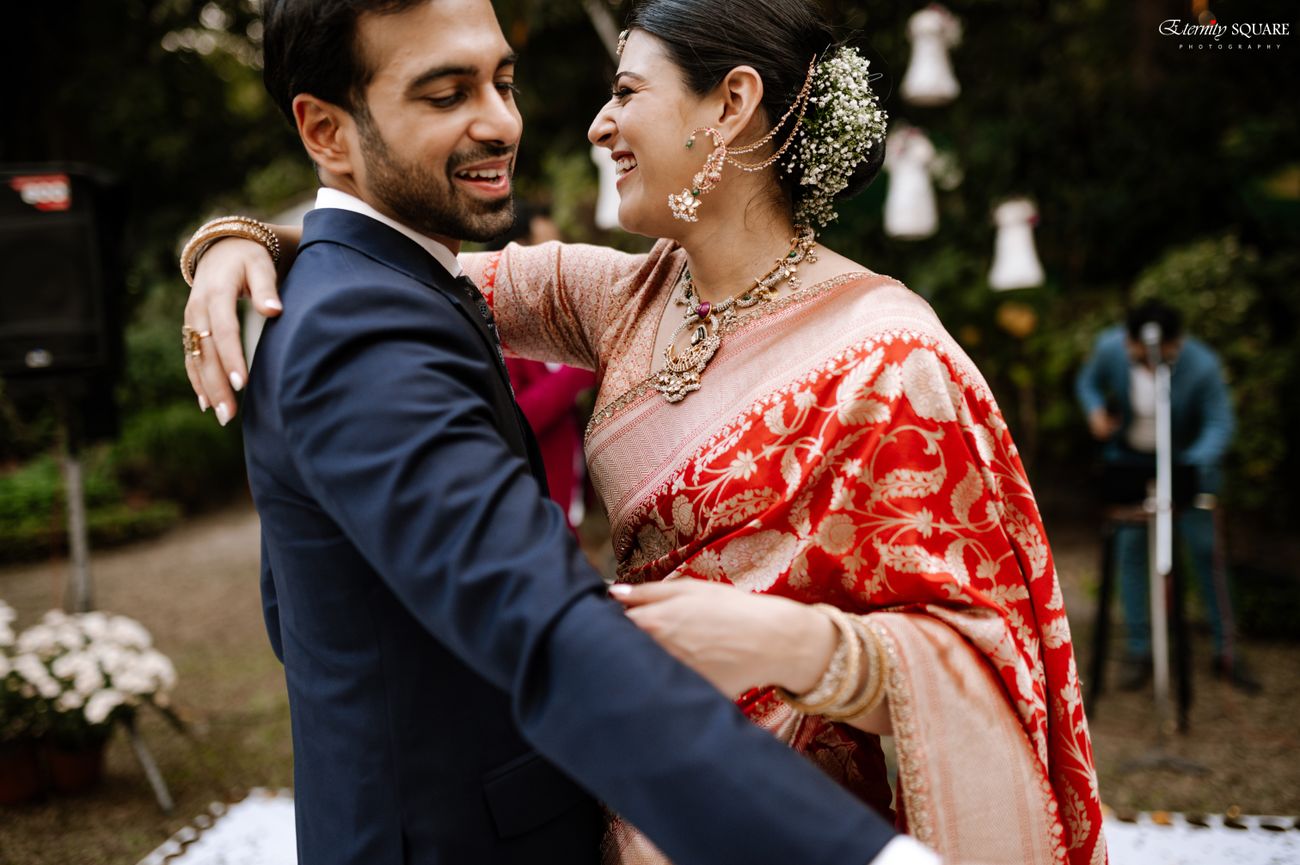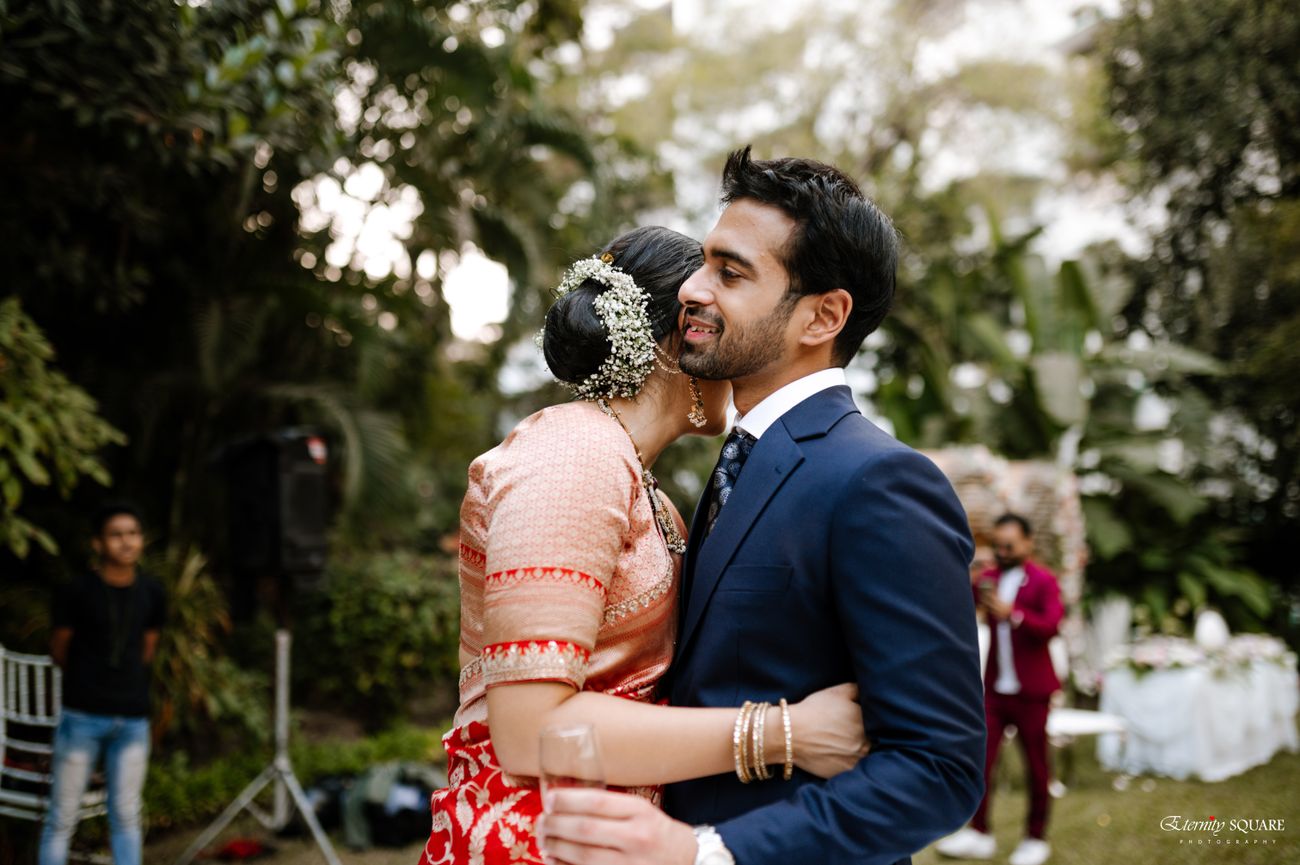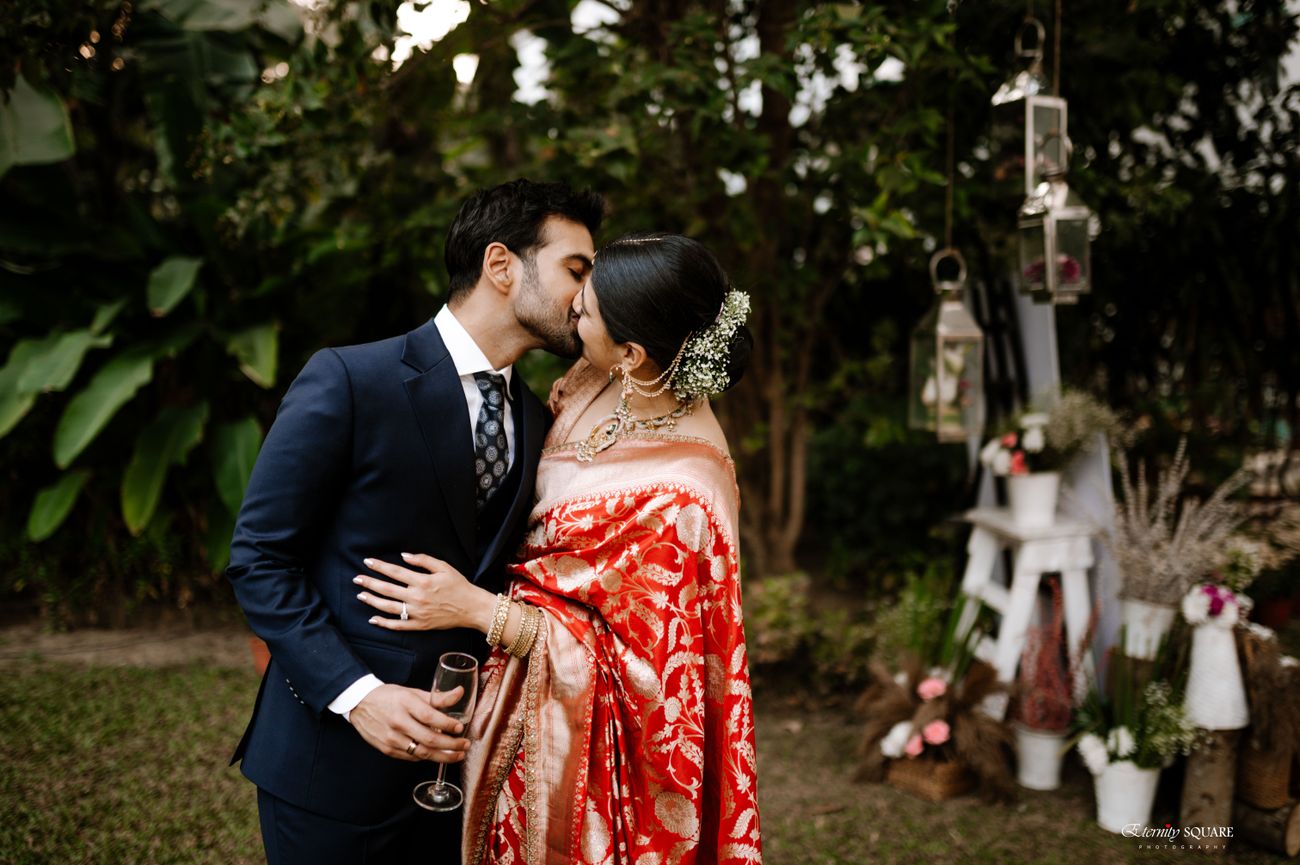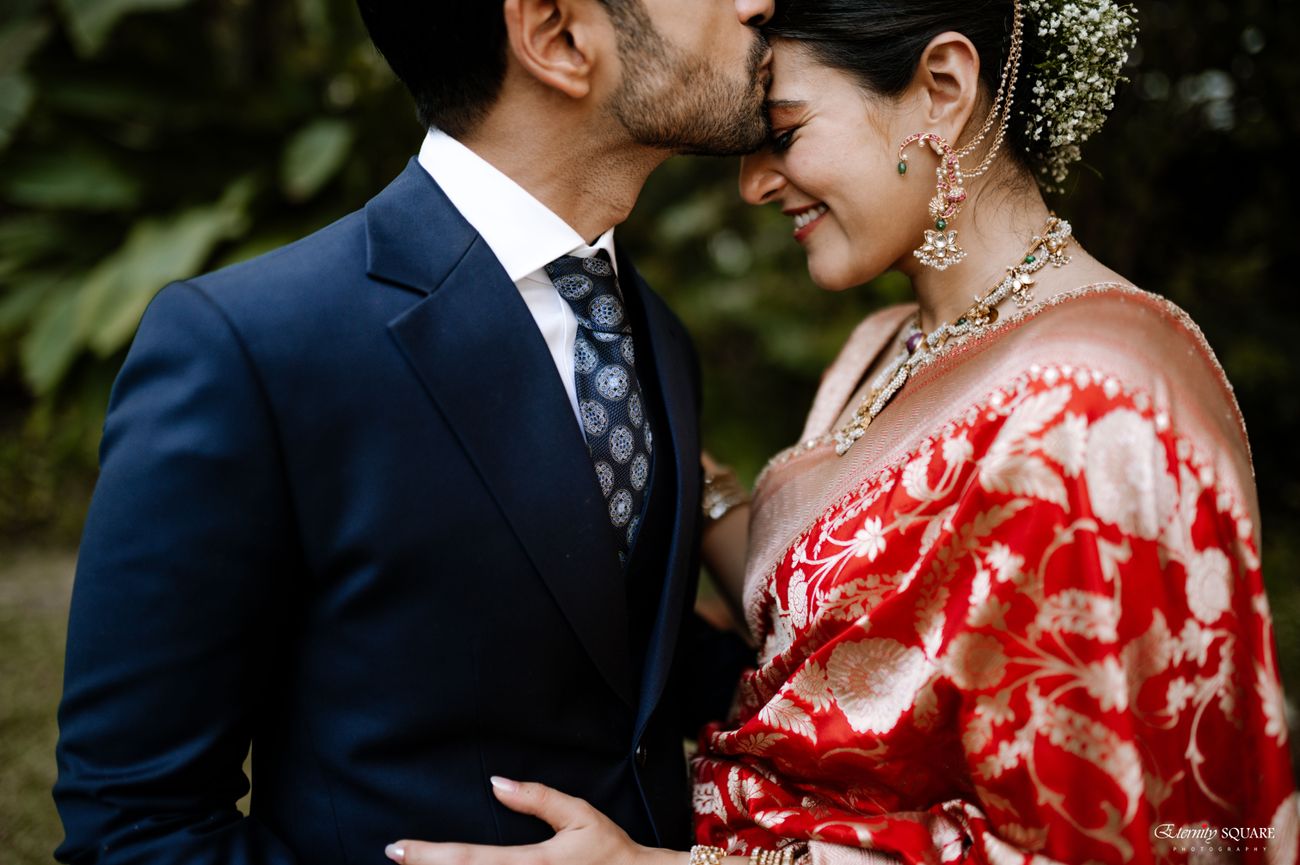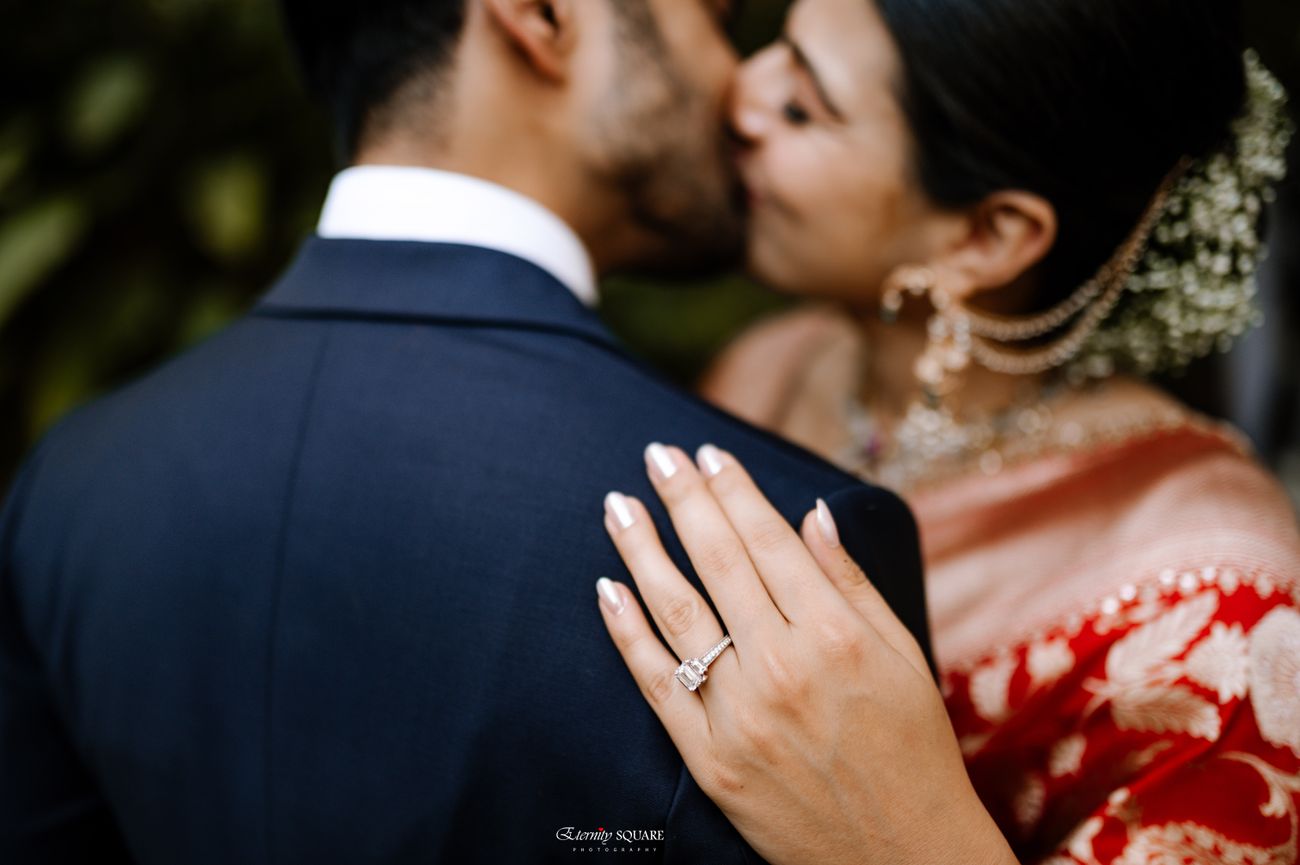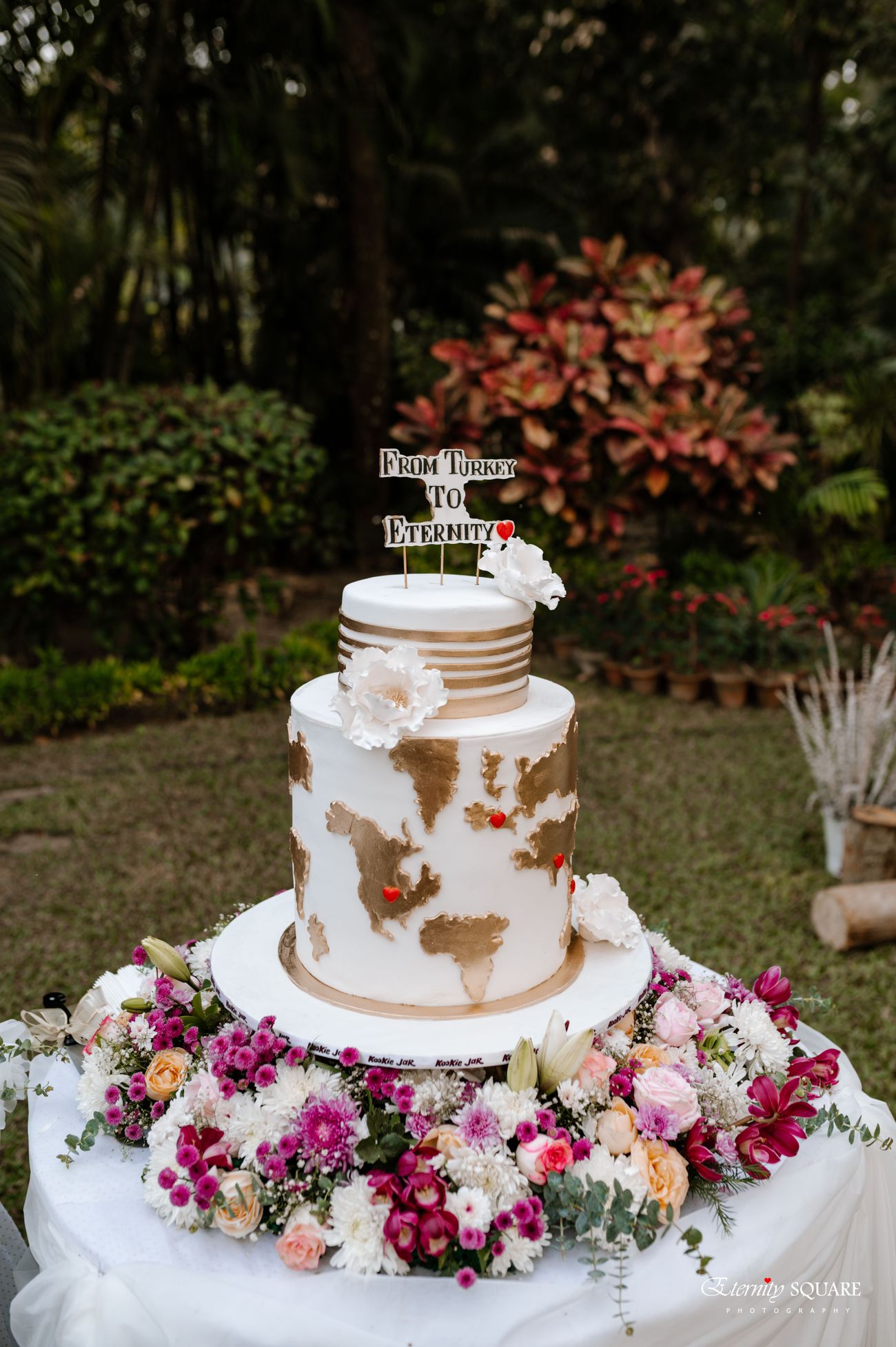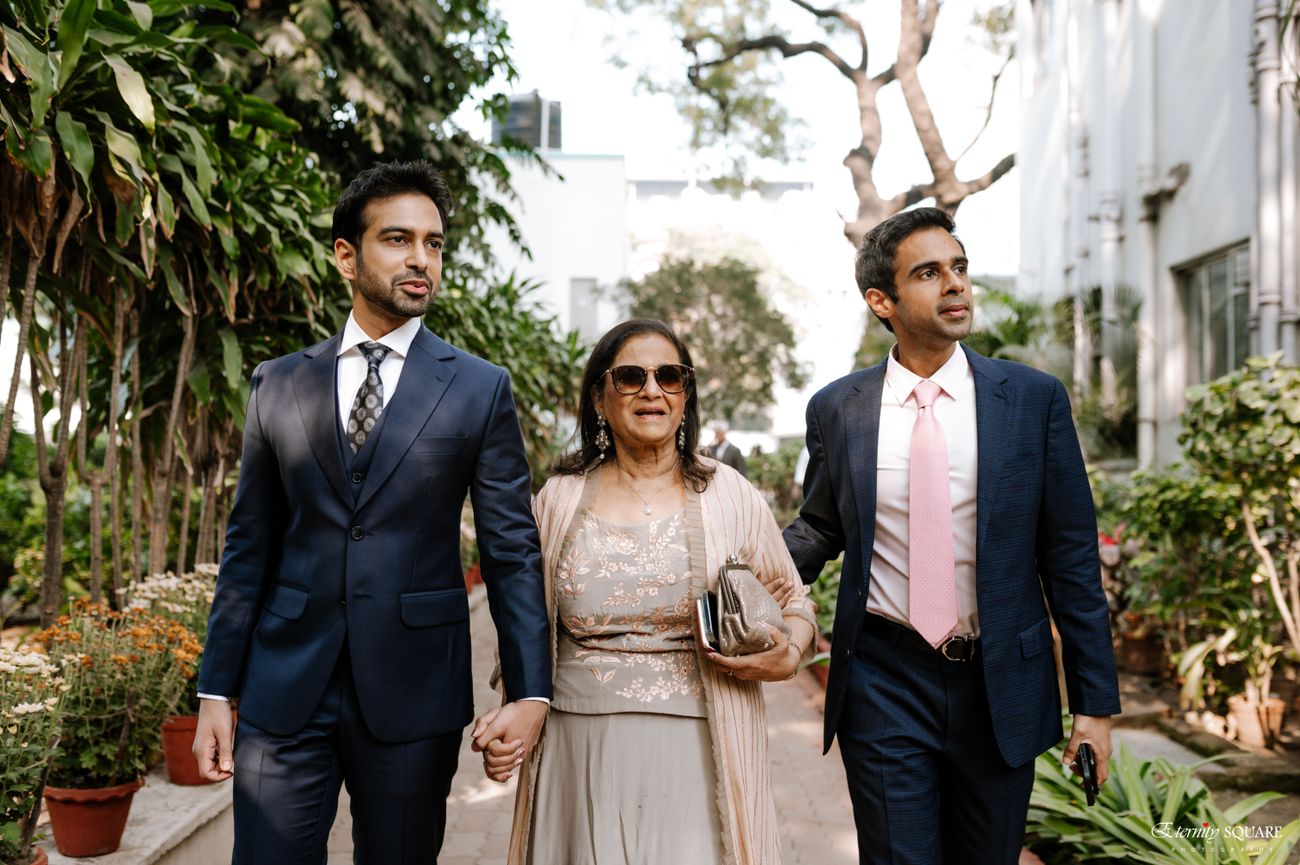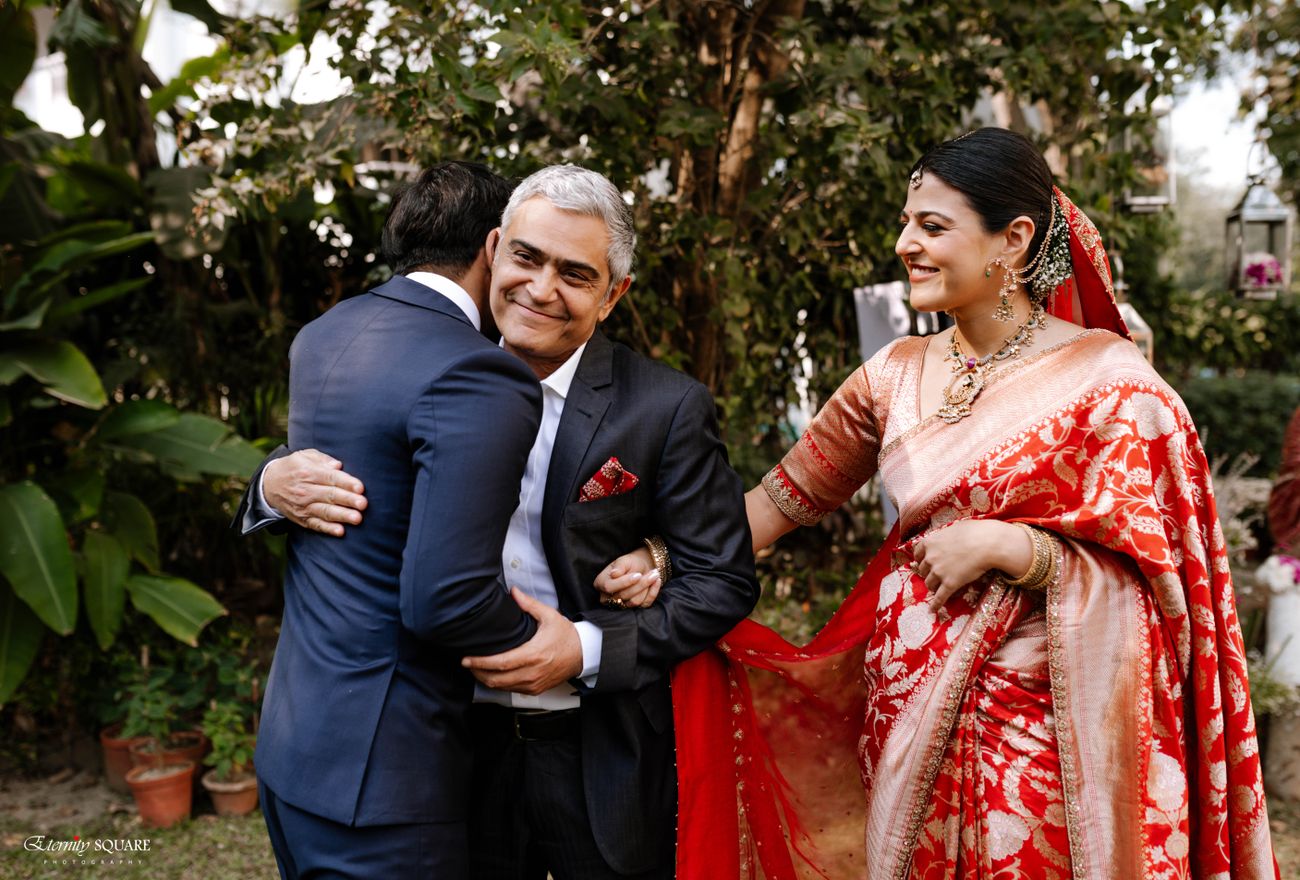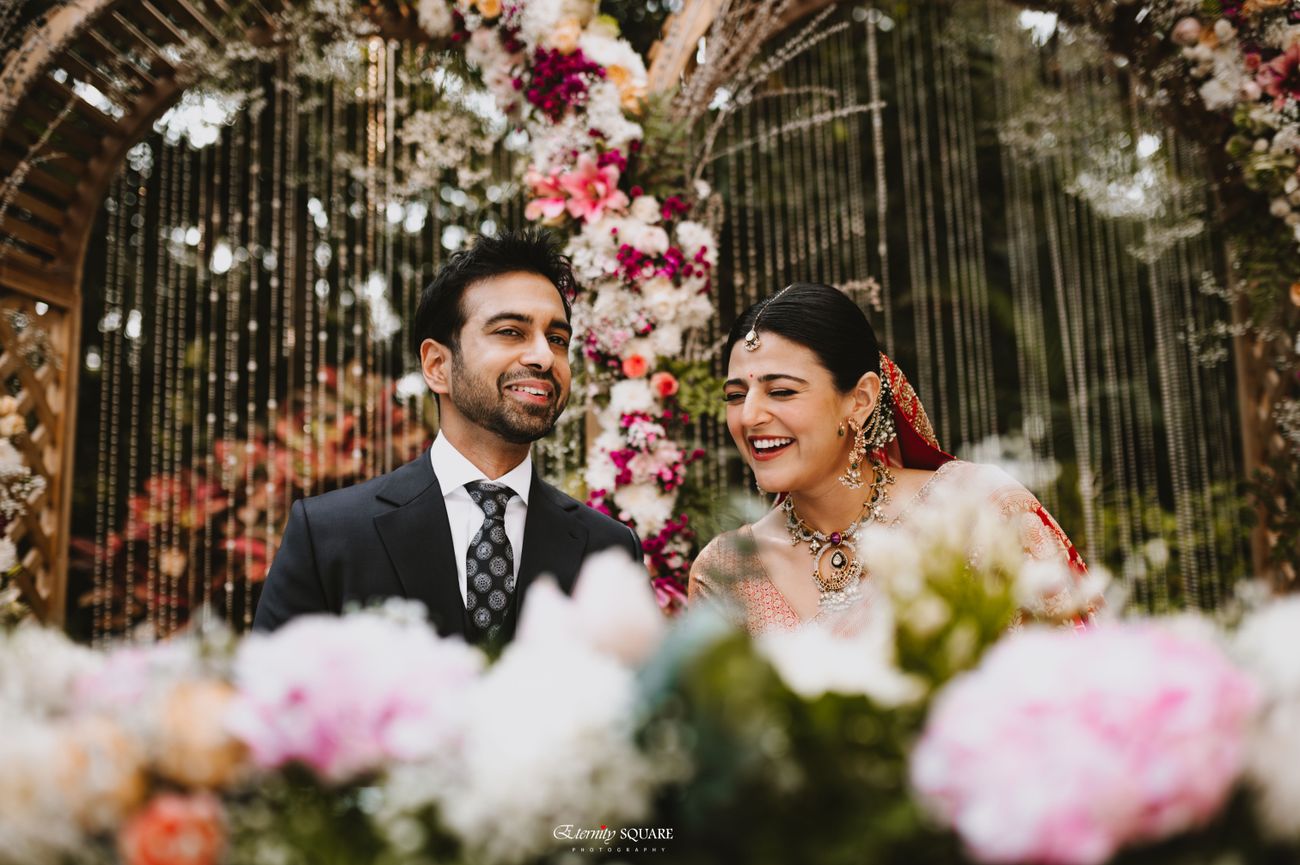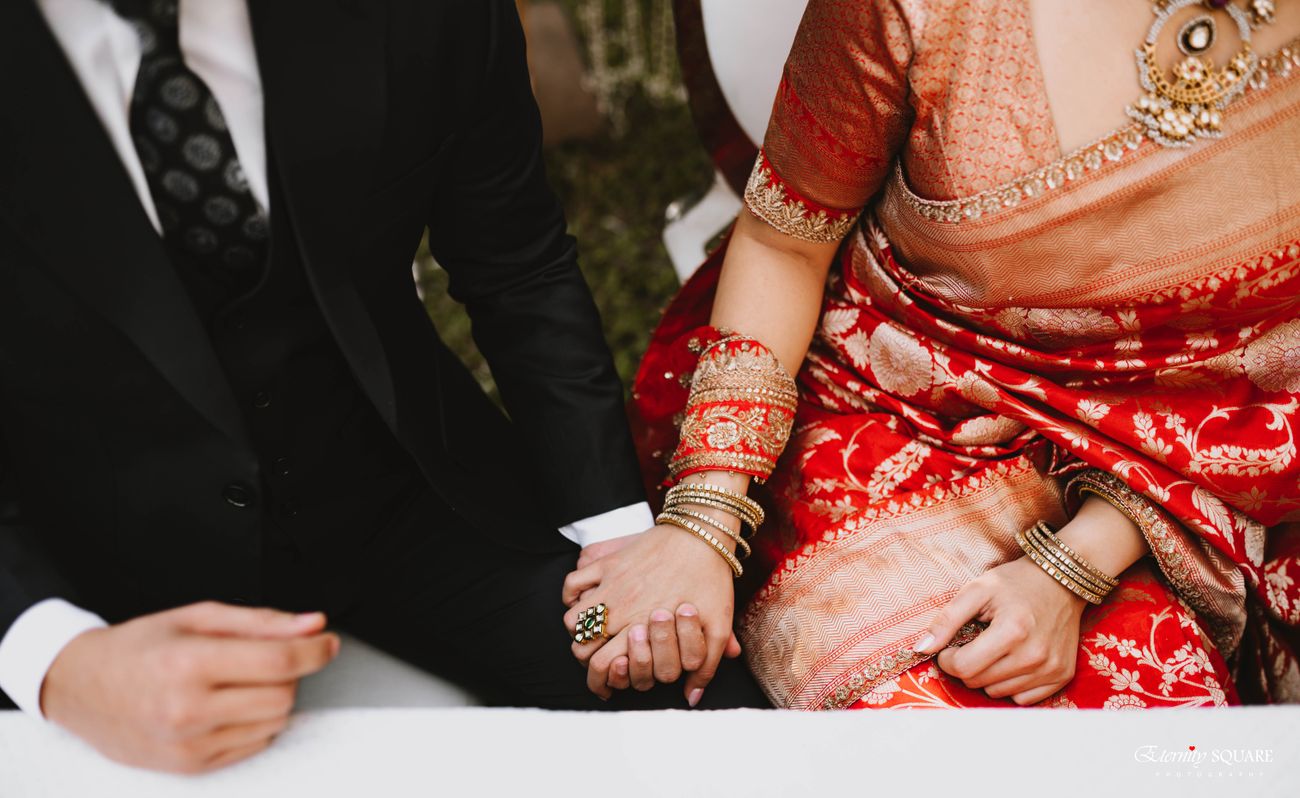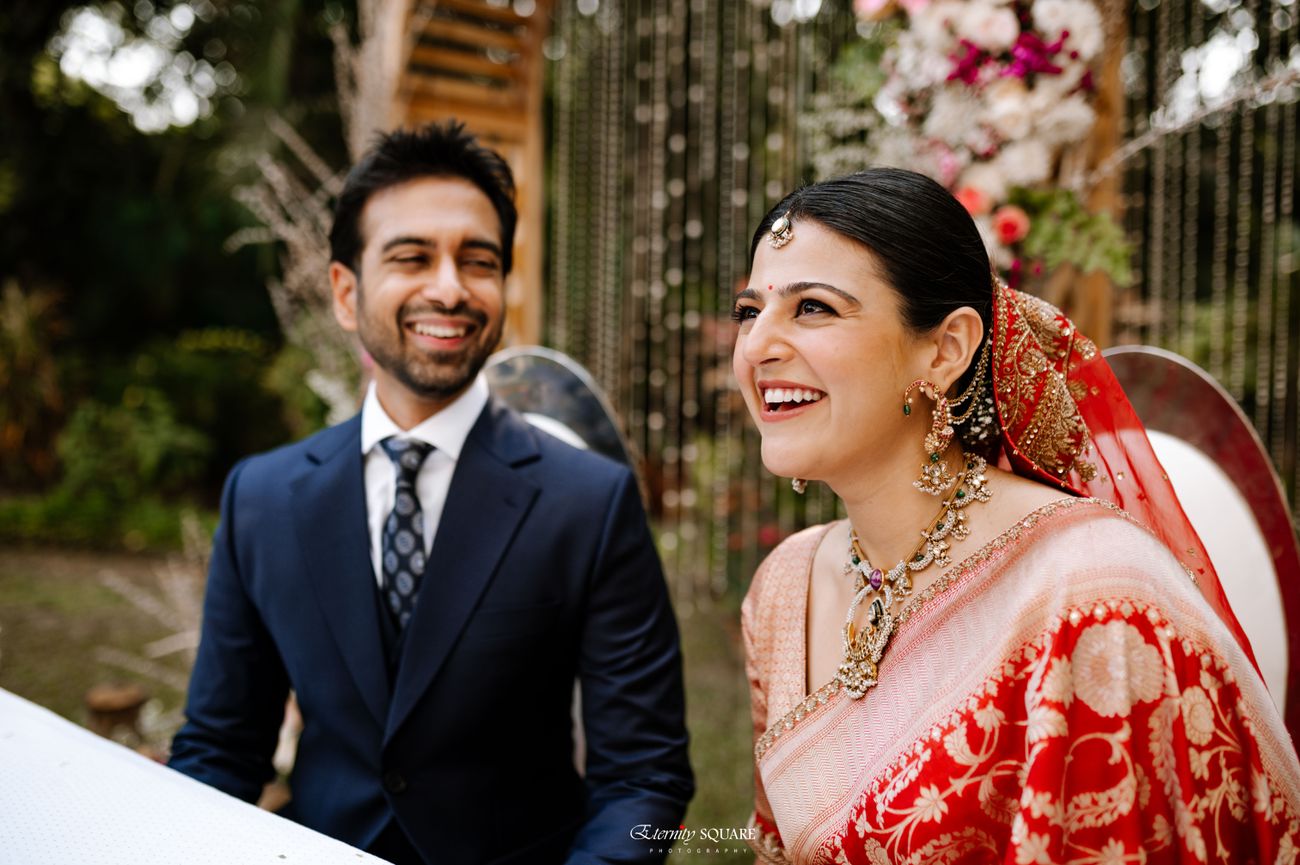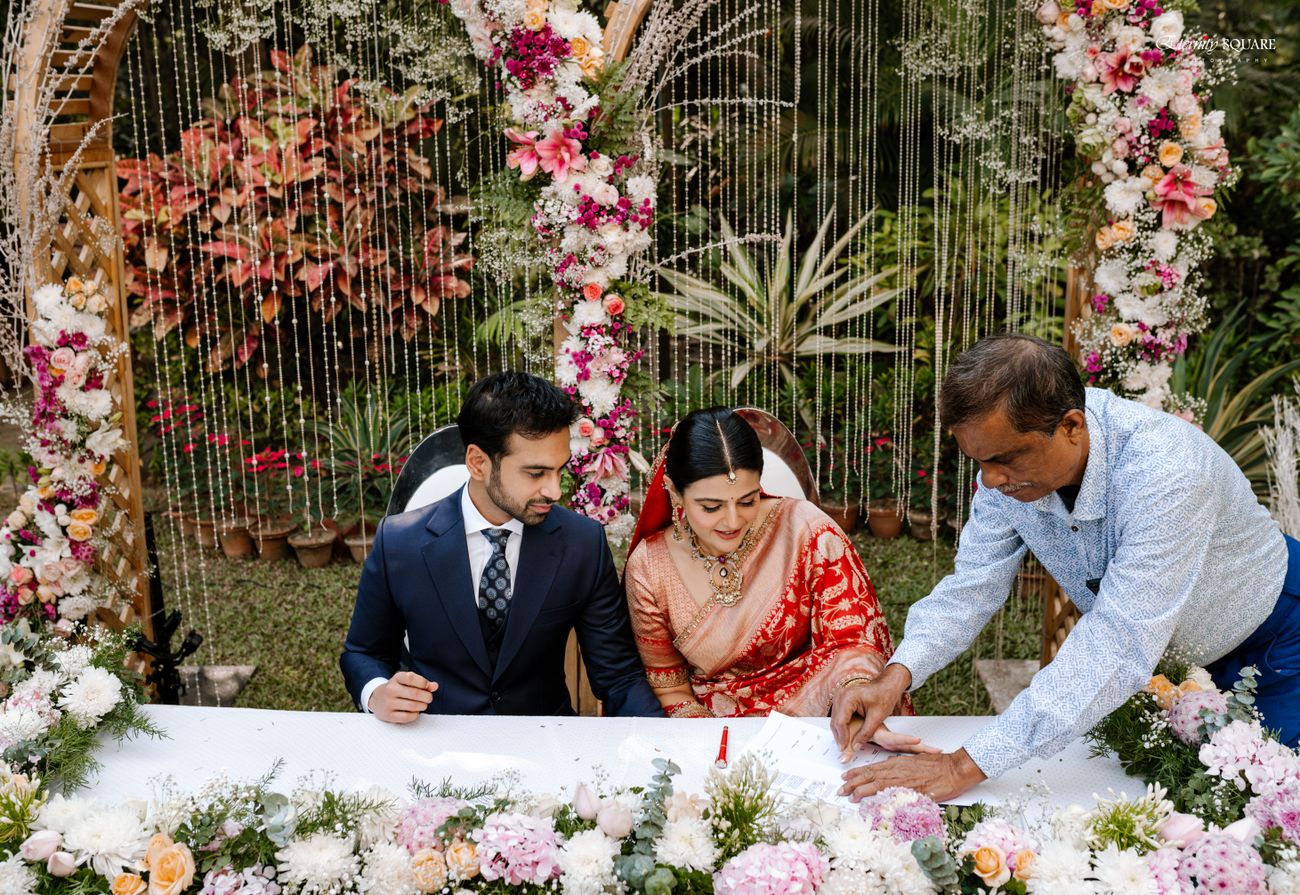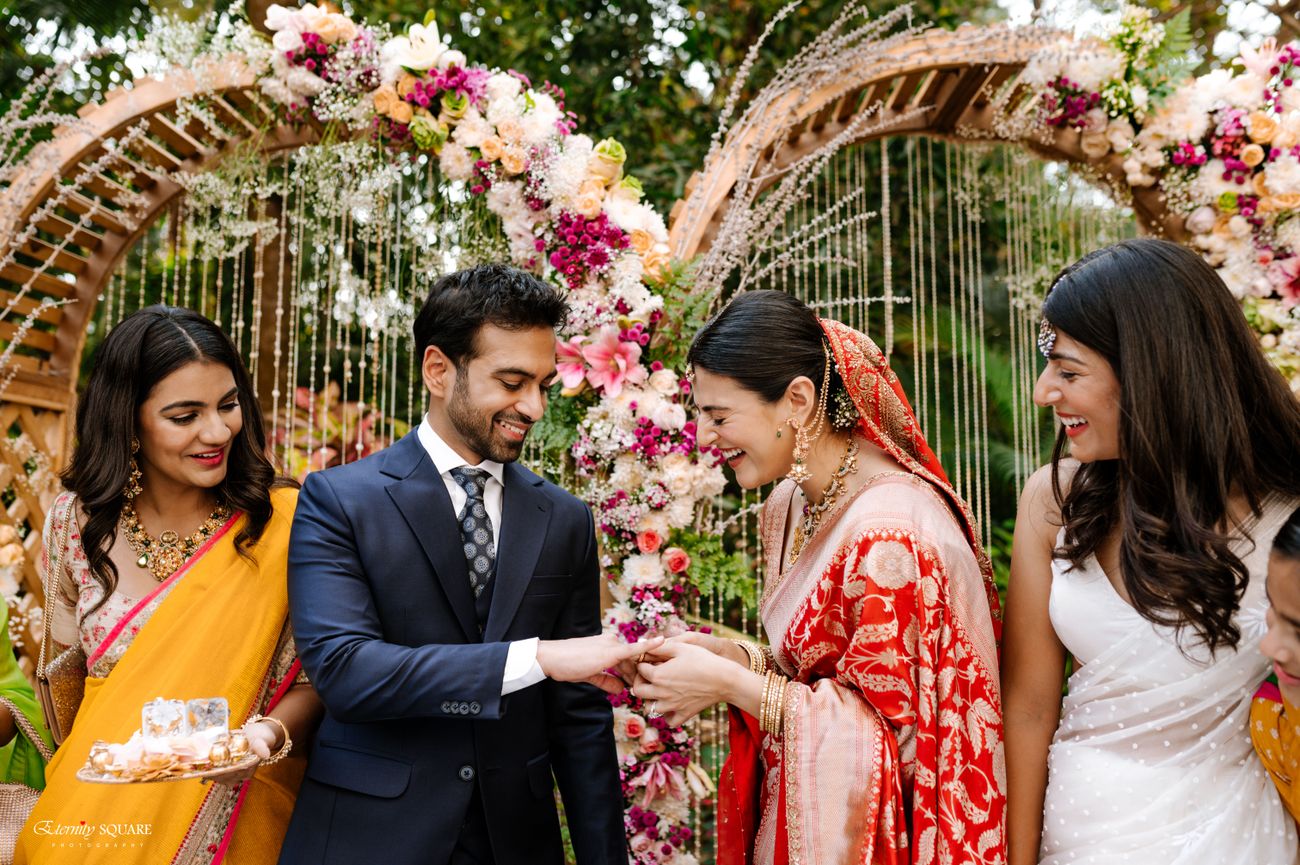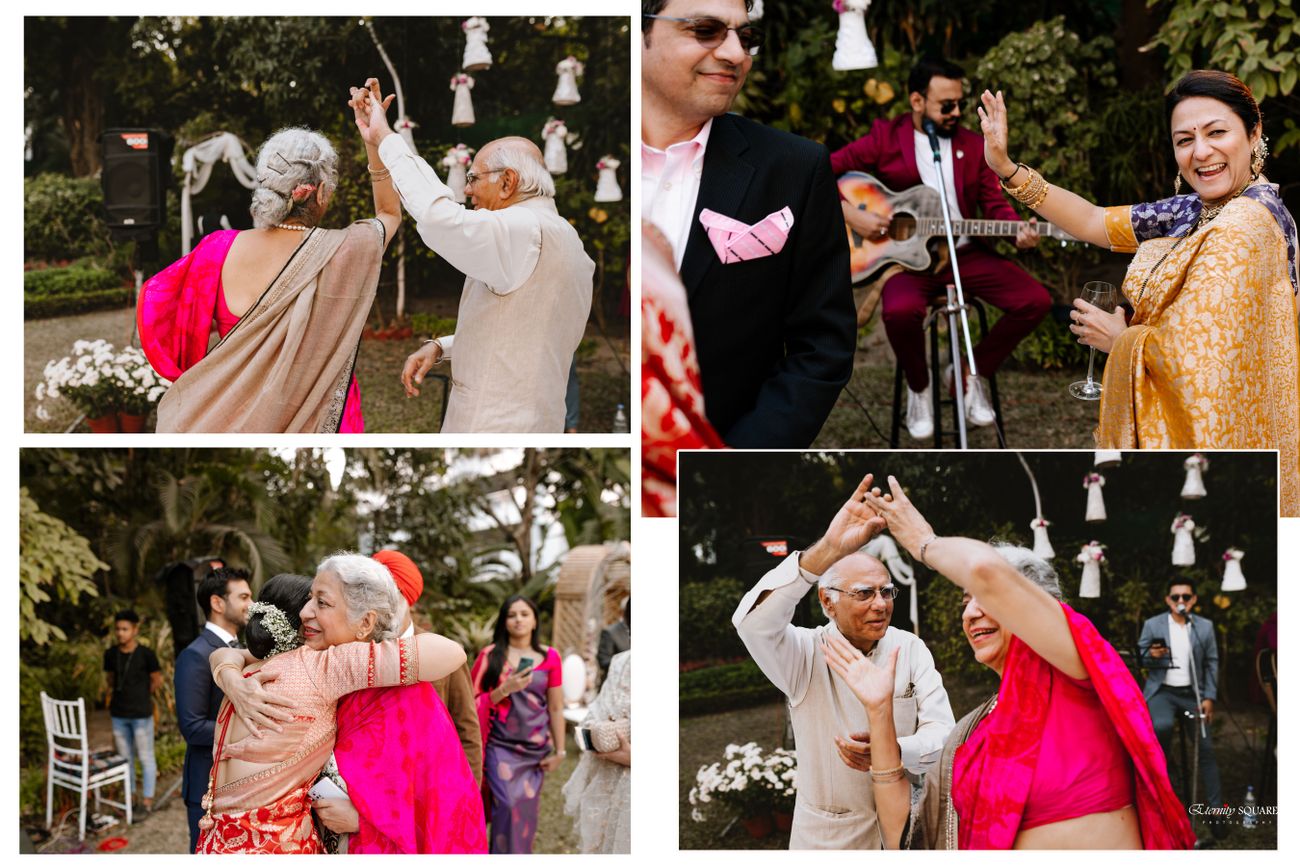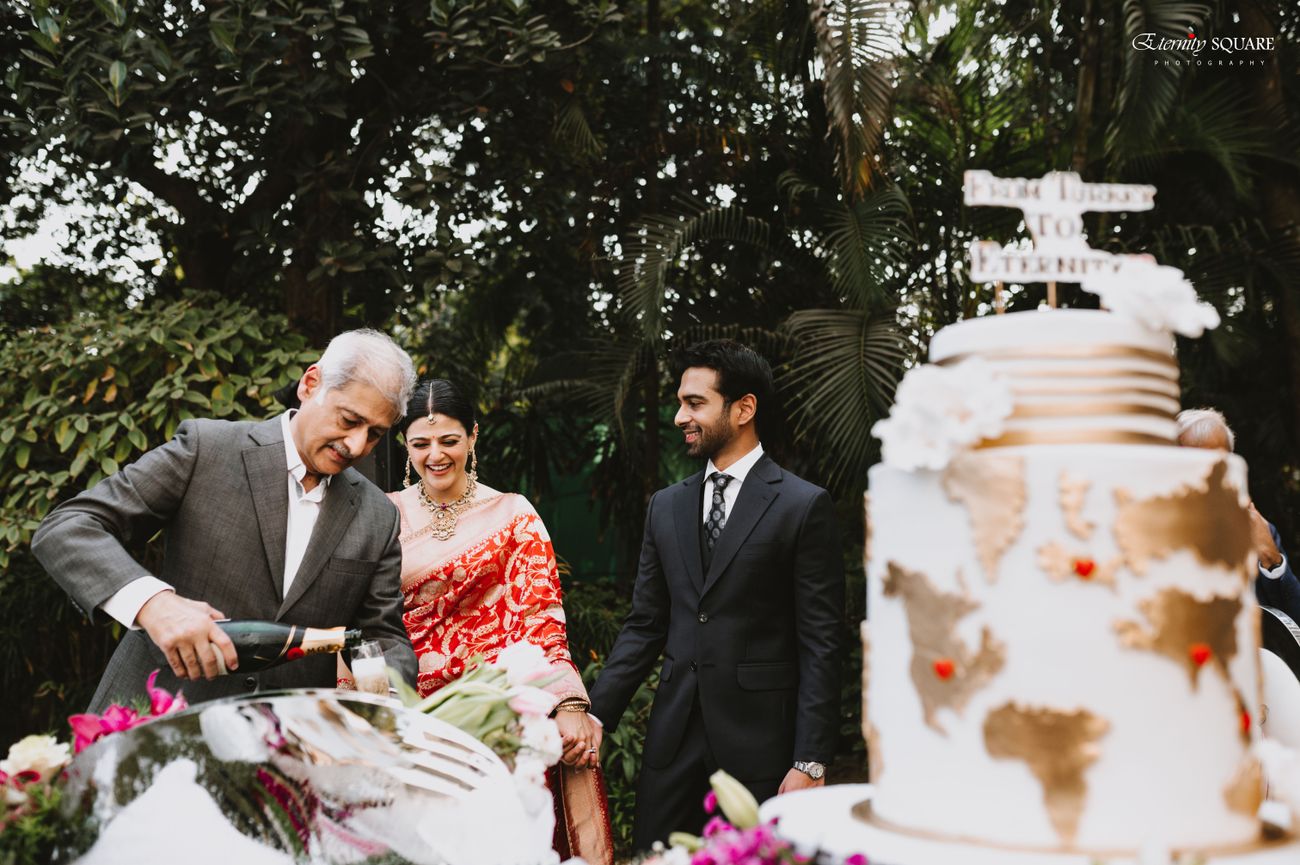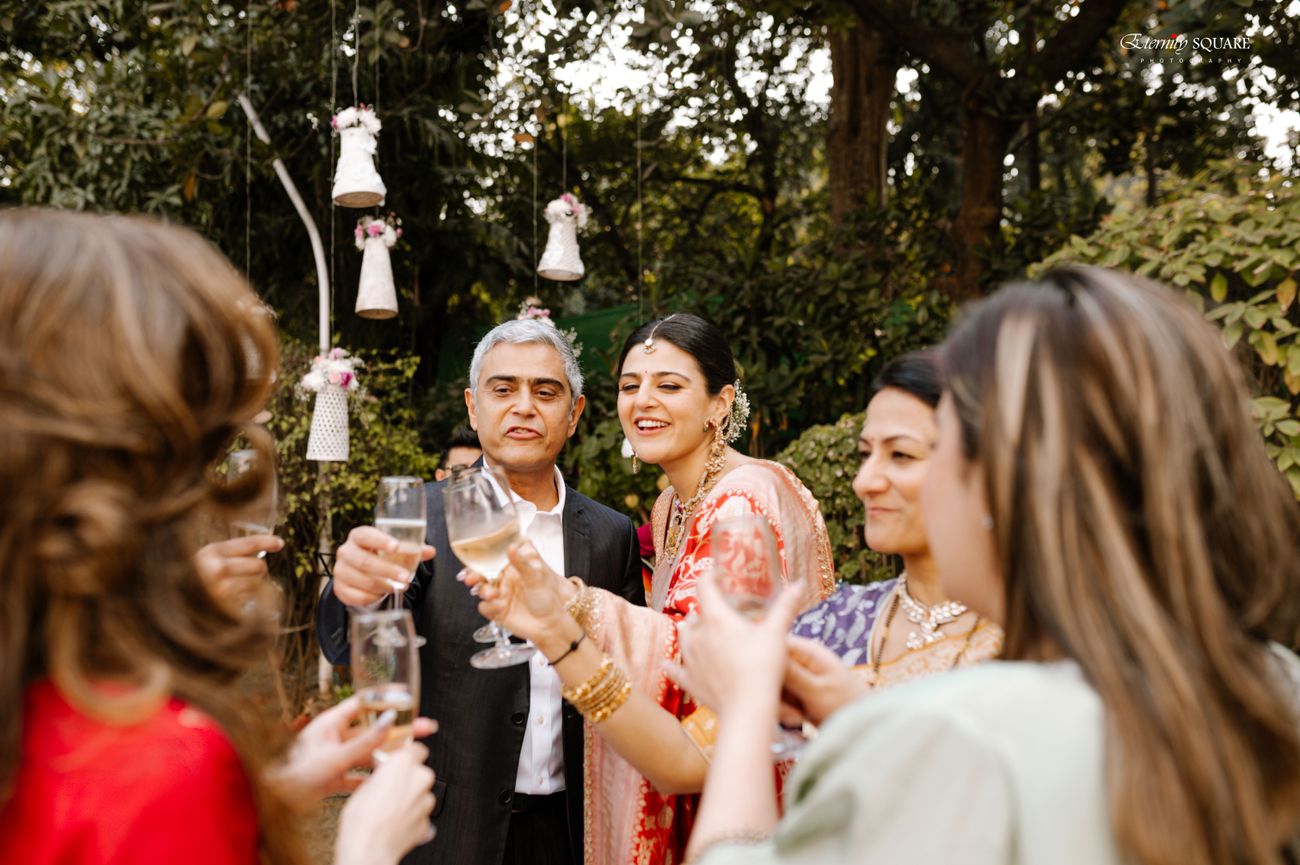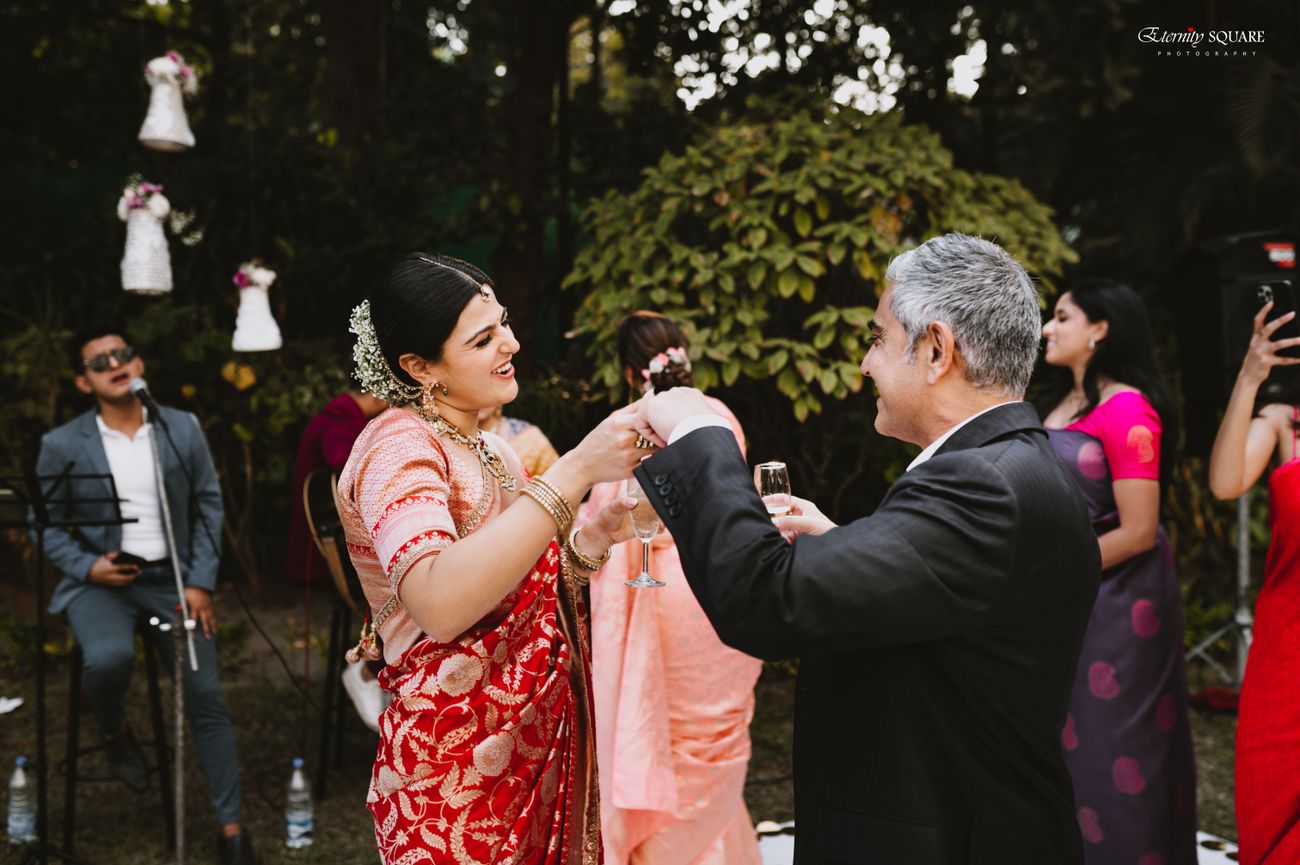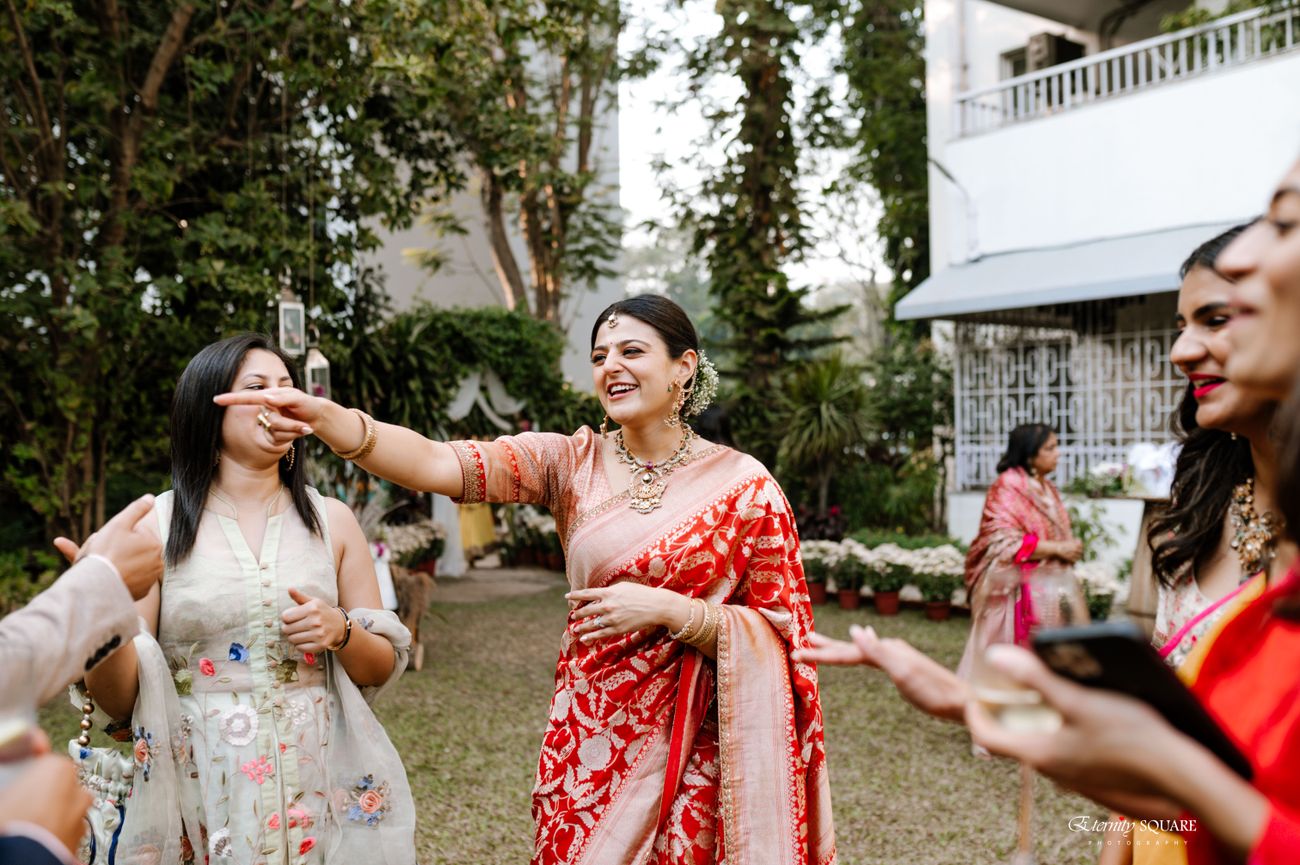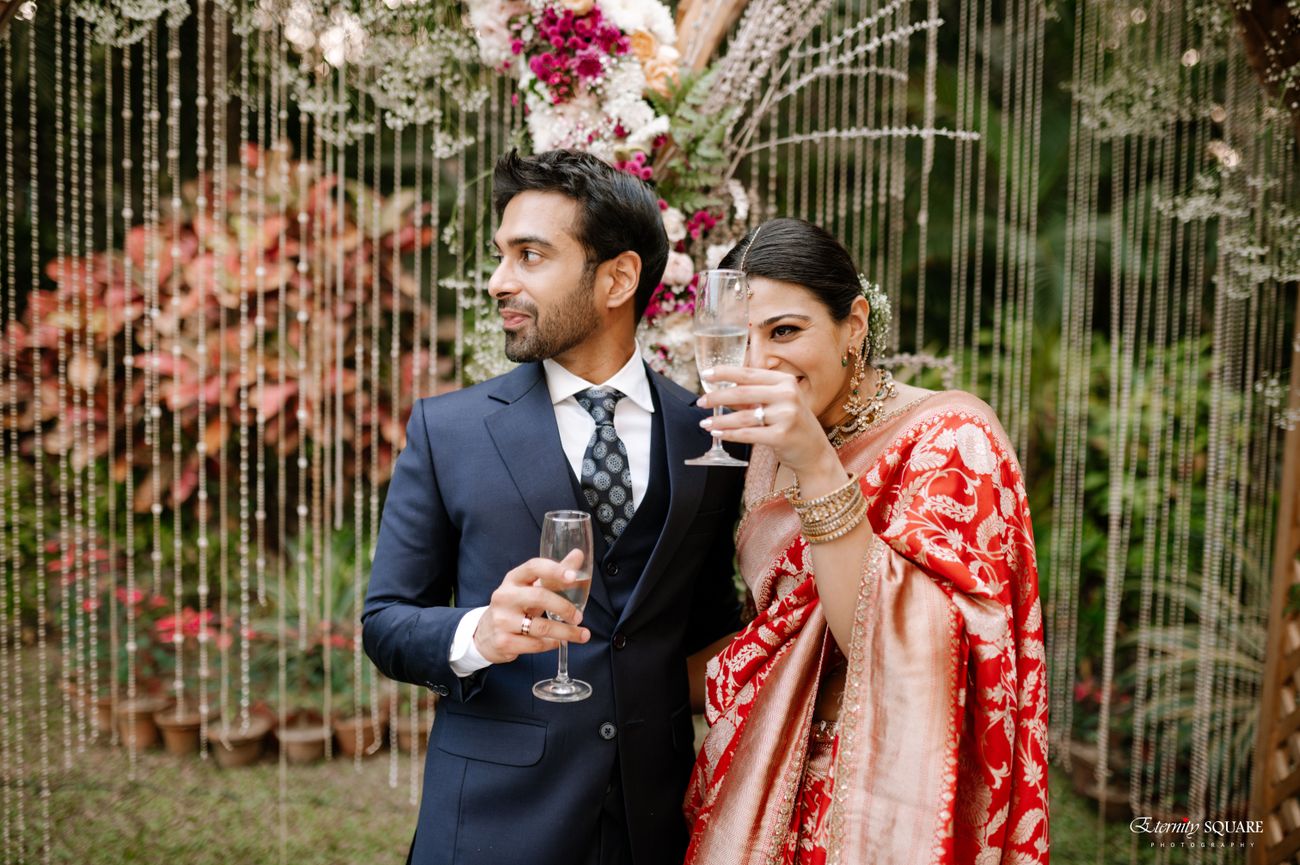 From The Bride:
Our wedding took place on December 24, 2022. This was our civil ceremony so we wanted it to be intimate and personal with our closest loved ones around us. We are both a bit old school in our style and that's the style we went for - understated and timeless. Every element was personalized and had a tie to our story - from our Turkey to Eternity chocolate cake to the inscriptions on our rings.
The jewelry I wore the day of was a set designed by Raj Mahtani, my husband's family's trusted jeweler. The set is very very special - the necklace center piece is Sunay's late Nani's nath which Raj then designed the rest of the set around. Wearing such a personal set made her feel like she was a part of our special day.
Vendor Reviews
Photographer: Eternity Square Photography
I didn't know this until after the event but the photographer we had originally booked had a family emergency the morning of our wedding and our wedding was at 12 Pm. We found Eternity Square on google and called them and they instantly said yes. It ended up working out beautifully because we have the most stunning memories of our day thanks to them.
Makeup Artist: Sujit Paul 
Since our wedding was in Calcutta and I live in Singapore, I didn't have the chance to do a trial and had to take a complete leap of faith. It really worked out - Sujit was able to nail the fresh, dewy skin I was going for and a lighter makeup look. I wanted to look like myself on my wedding day and not go overboard and he really did a wonderful job.
Decor: Krutika Mistry
We wanted soft, elegant decor that wouldn't be over the top and Krutika and her team really delivered.
Groomwear: Barkat Ali & Bros 
Sunay wanted an old school suit look and Sarfaraz really delivered. Sunay only had a few days to have his suit made and they tailored it to perfection.
Catering: Kookie Jar
A family favorite that we knew absolutely had to be a part of our special day. They made the most delicious chocolate cake & we had almost exclusively live food counters with all the bride & groom's favorite dishes.
Vendors: Venue: Belvedere Estate, Calcutta; Photographer: Eternity Square Photography★ 4.9 ; Makeup Artist: Sujit Paul★ 3.1 ; Decor: Krutika Mistry; Groomwear: Barkat Ali & Bros; Bridal Outfits: Sabyasachi Mukherjee★ 4.9 Sabyasachi Mukherjee★ 4.9 and @bindunarang; Catering: Kookie Jar