How To Hire A Photographer And MUA For A Destination Wedding!
BY Apoorva | 07 Jun, 2023 | 530 views | 4 min read
Booking wedding vendors for your destination wedding? It should be the same as a local wedding, right? Nope! Booking wedding vendors especially your photography and makeup artist teams for a destination wedding is a different ball game altogether. A destination wedding adds a unique touch of adventure and romance to your nuptials, and it's essential to find vendors who can understand and translate your vision into stunning photographs and flawless makeup. But don't you worry, we've got your back and tell you how to go about hiring your wedding photography and makeup team!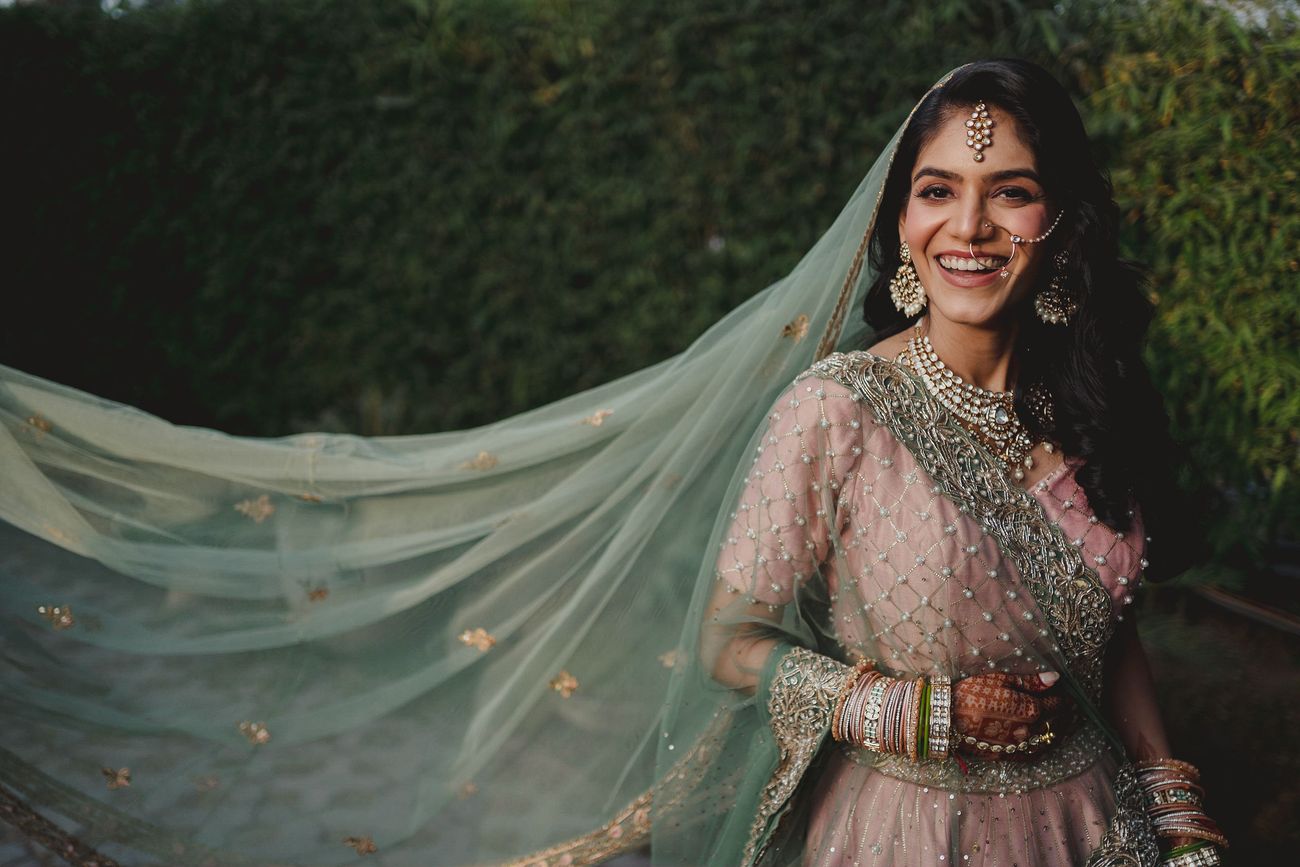 Image via Ruchika and Ashu
Decide Whether You Want To Go Local Or Call Someone From A Different City!
For both photographers and makeup artists the rates are different when it comes to doing a destination wedding. Along with the different rates you are also to foot the stay, food, and travel bills. The difference between local and outstation artists is quite a lot, especially with MUAs as they are blocked for all the days of your events while a local one can still do other events, and will charge you much lesser. But if you are in a remote location like Andamans or Mahabaleshwar, local MUAs are hard to find.
Team Vs Individual Vendors
A team of photographers or a team of makeup artists with hair and drape artists is always a great idea but that also multiplies the cost by the number of people who are involved. If you are planning a team of photographers, ensure you have multiple events planned or do a pre-wedding or family shoot at the destination. Having a huge team for just 1-2 events does not make sense. For your MUA, inform the MUA team that you will have multiple people getting ready with them – like your sister, mum, mum in law – that way they will have work to do plus you will get your money's worth!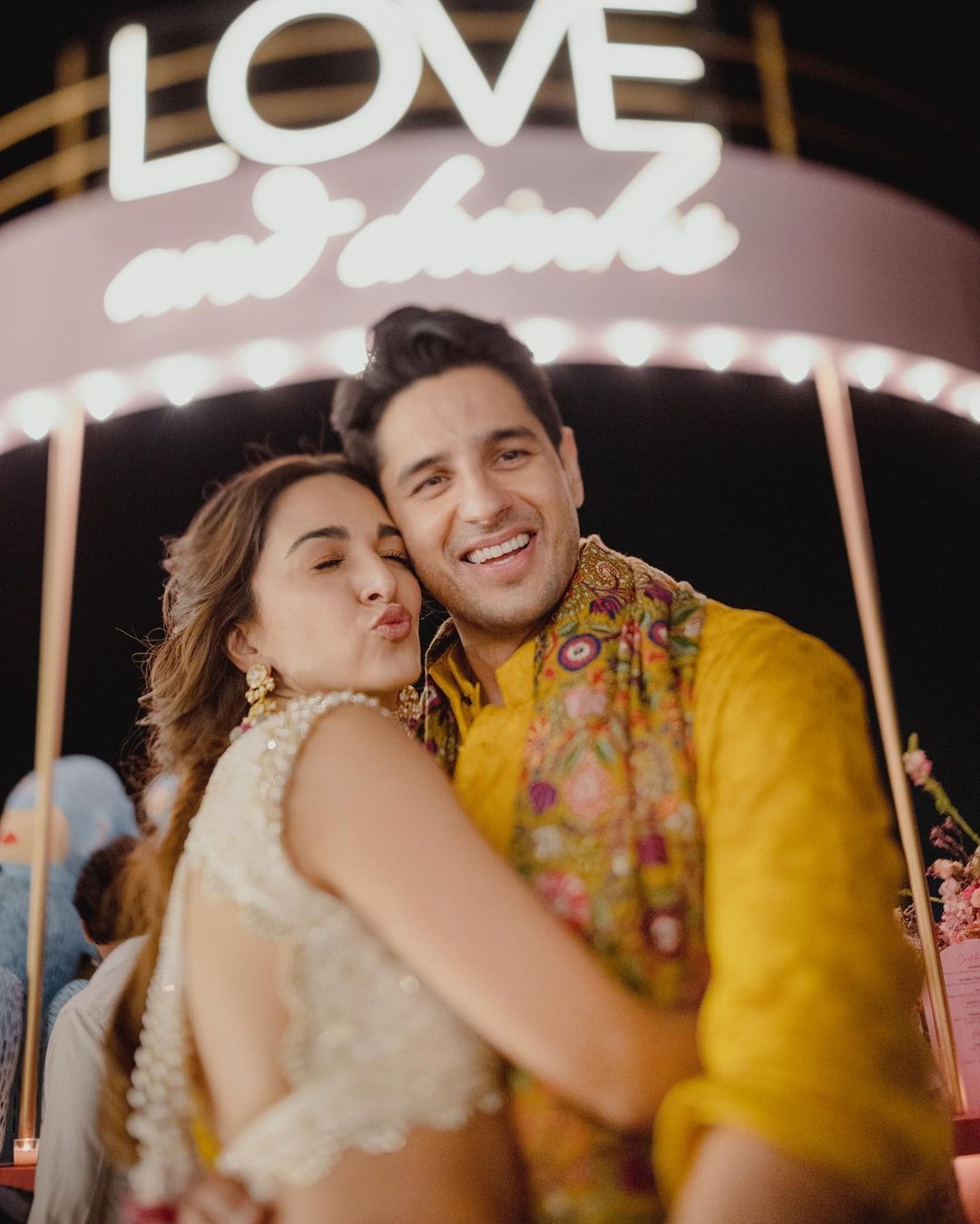 Image via Kiara and Siddharth
Consider The Vendor's Experience
Consider the experience and expertise of the photography and MUA team. Find out how long they have been in business, how many destination weddings they have worked on, and if they are familiar with the specific challenges and logistics involved in destination weddings. Destination weddings work at a different pace than local ones, so make sure they know how to work them!
Reece Visits
Leading photographers want to do a pre-visit trip to the property they will be shooting at, especially celebrity photography teams. Check on that before you book them!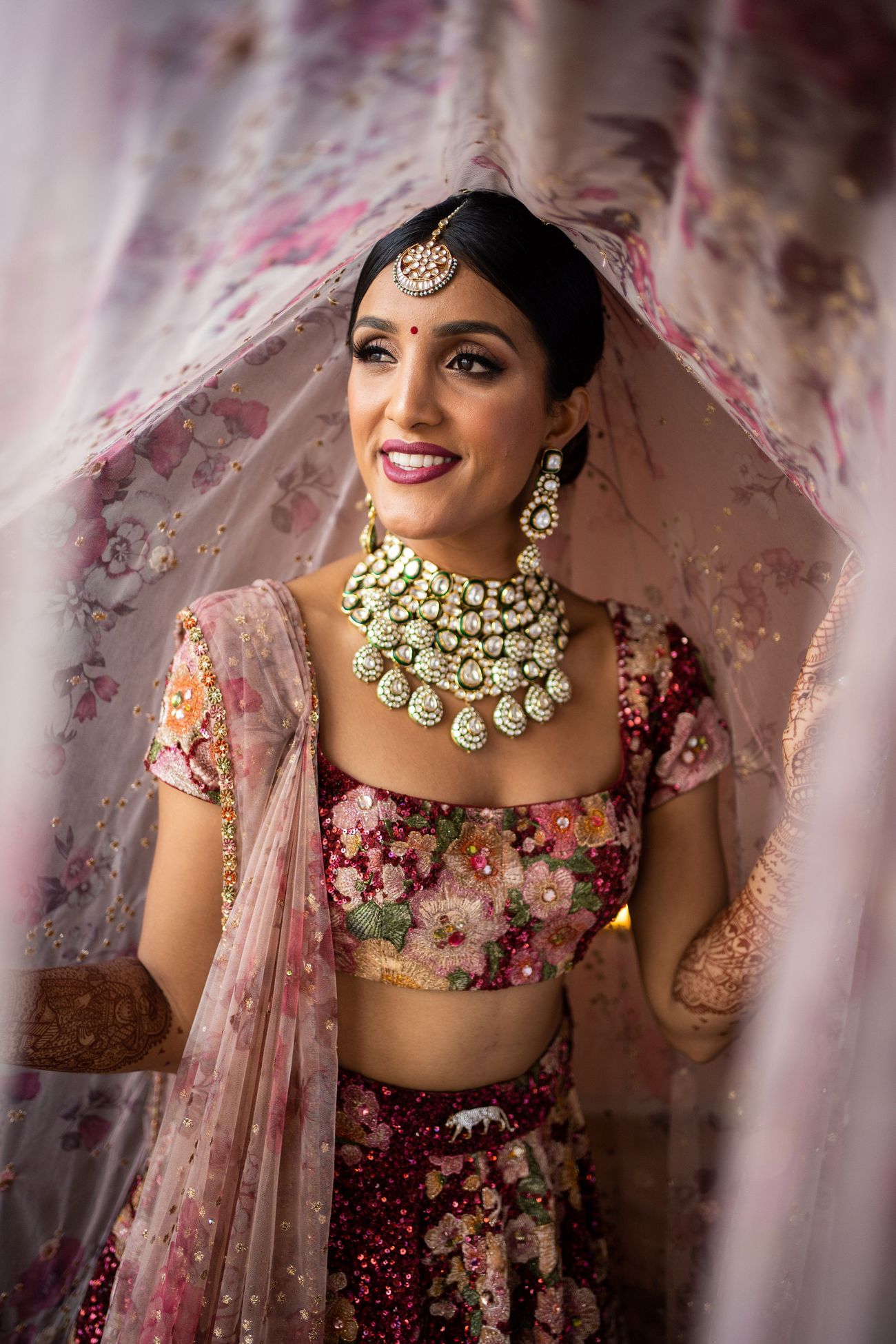 Image via Shaneli and Shaun
Virtual World
If you are hiring your photography and makeup team from a different city, we would recommend you meet them once or at least have 2-3 virtual meetings. Interaction is crucial to gauge if you'll are on the same wavelength. Regular communication will help you bond with the vendors well plus ensure that everyone is on the same page.
Stay & Travel Arrangements
Check with your MUA and photographers about their stay and travel requirements before you book. A lot of celebrity MUAs travel only business class on flights and need separate rooms for their team and them. Along with that photographers need extra baggage allowance to carry their equipment. Double-check before you pay that advance!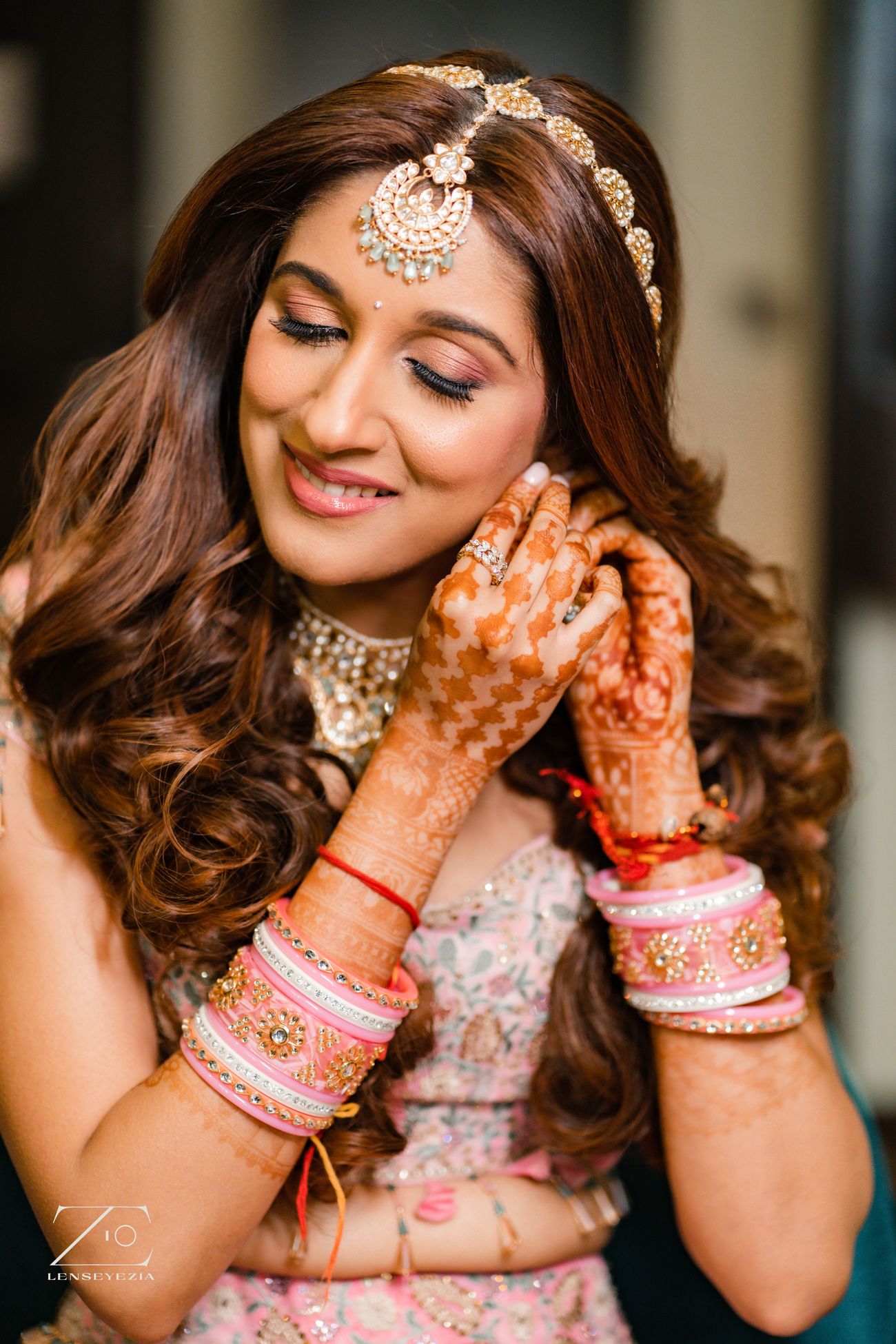 Image via Sumangala and Lokesh
Date Of Arrival
Most couples go a day prior to the destination and we would recommend that you fly in your vendors at least a good 10-12 hours before your first event. That way if the flight is delayed or they are stuck mid-way, you have ample buffer time!
Looking for a candid wedding photography and makeup artist team in the city of your choice? Check out our exclusive WMG vendor gallery which is sorted by city, just for you!