Wedding Card Gifts - Non Edibles Under INR 500
BY Apoorva | 31 May, 2023 | 304 views | 4 min read
Are you tired of the same old boring wedding card presents that end up devoured within seconds? Don't worry, for we have unearthed a treasure trove of stunning and quirky gifts that won't break the bank and will leave your guests swooning with delight! Get ready to dive into a world of fabulous finds, where your wedding card favors will pack a punch and leave a lasting impression, all under the magical price of INR 500!
Stunning Platters From Nestasia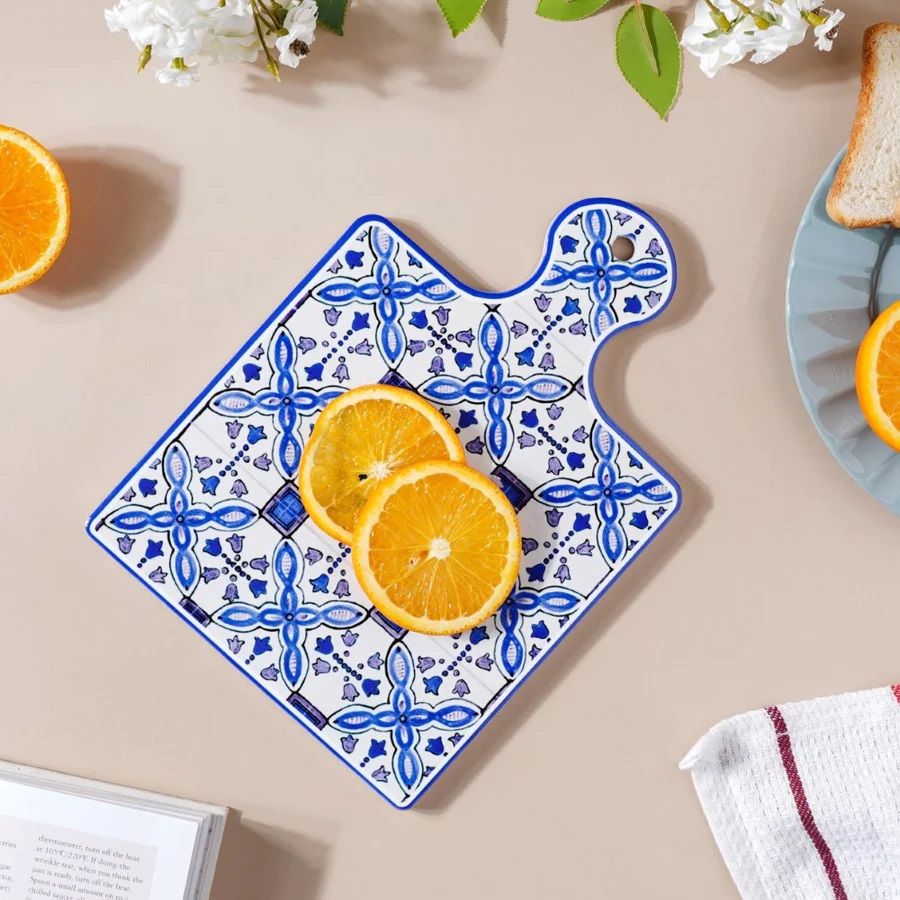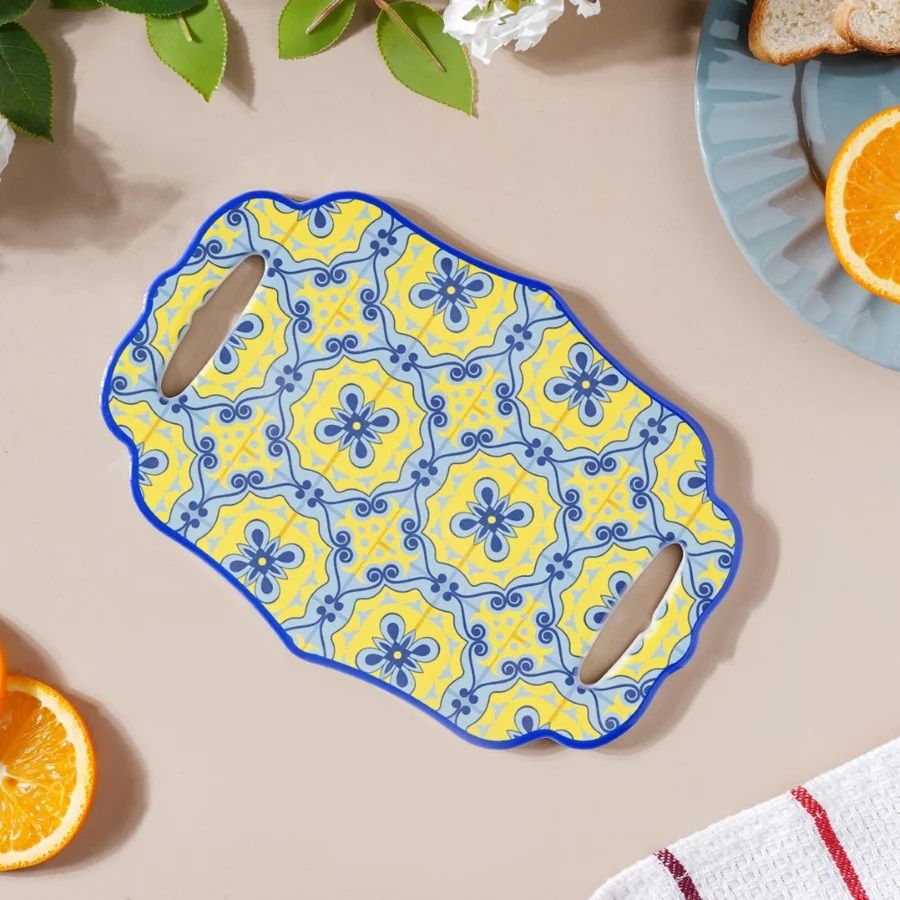 Perfect for everyone's homes and make for such pretty gifts. These platters are easy to carry and everyone will love them!
Available here and here for INR 495 and 470
Mithai Candles By My Artsy Décor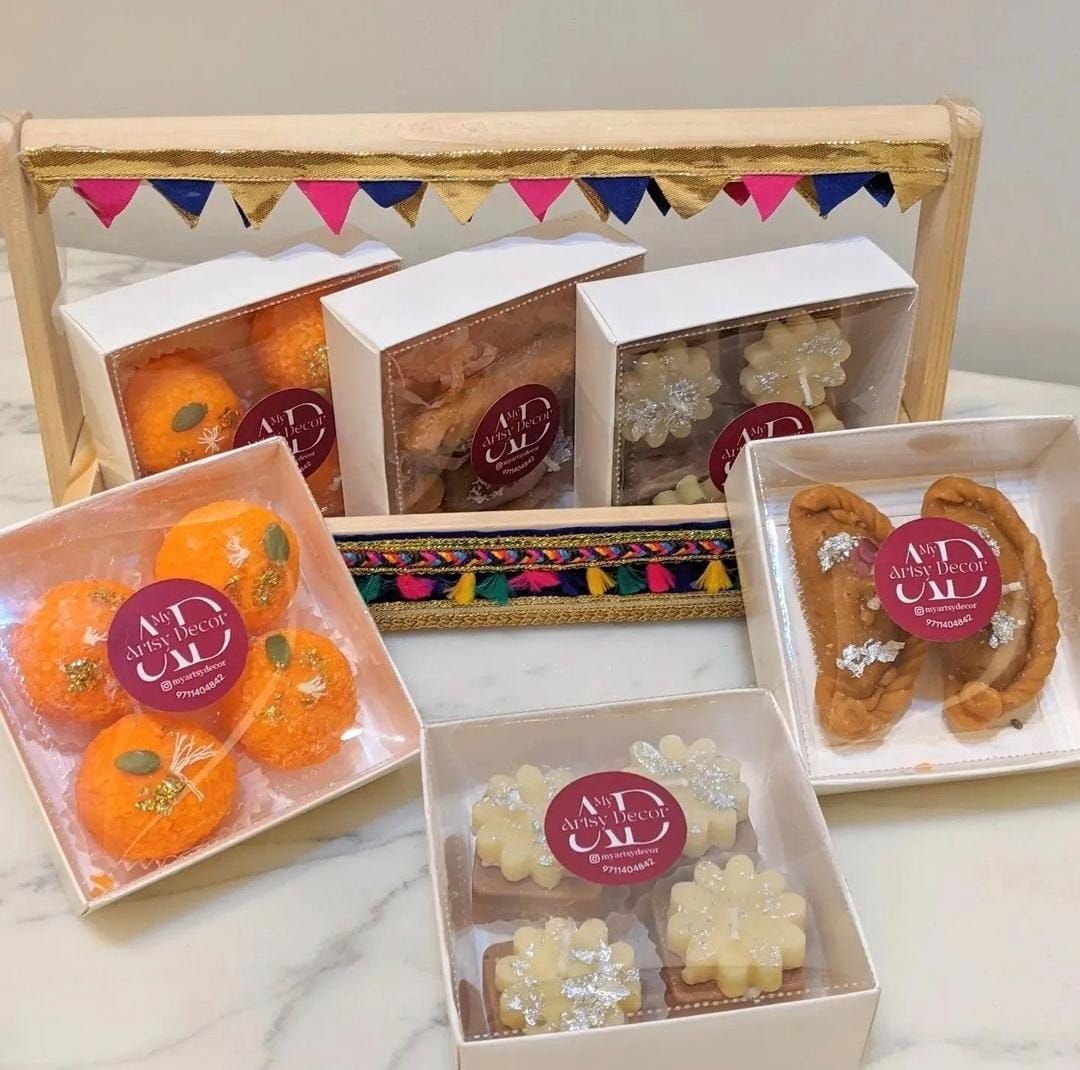 Love sweets but want to go beyond mithai? Gift your guests these fun mithai candles that will infuse a dose of sweetness in your gifts. You can order adorable motichoor ones, gujiyas or even fun western desserts!
Available here for INR 499
Go Green With Super Cute Saplings From Horticult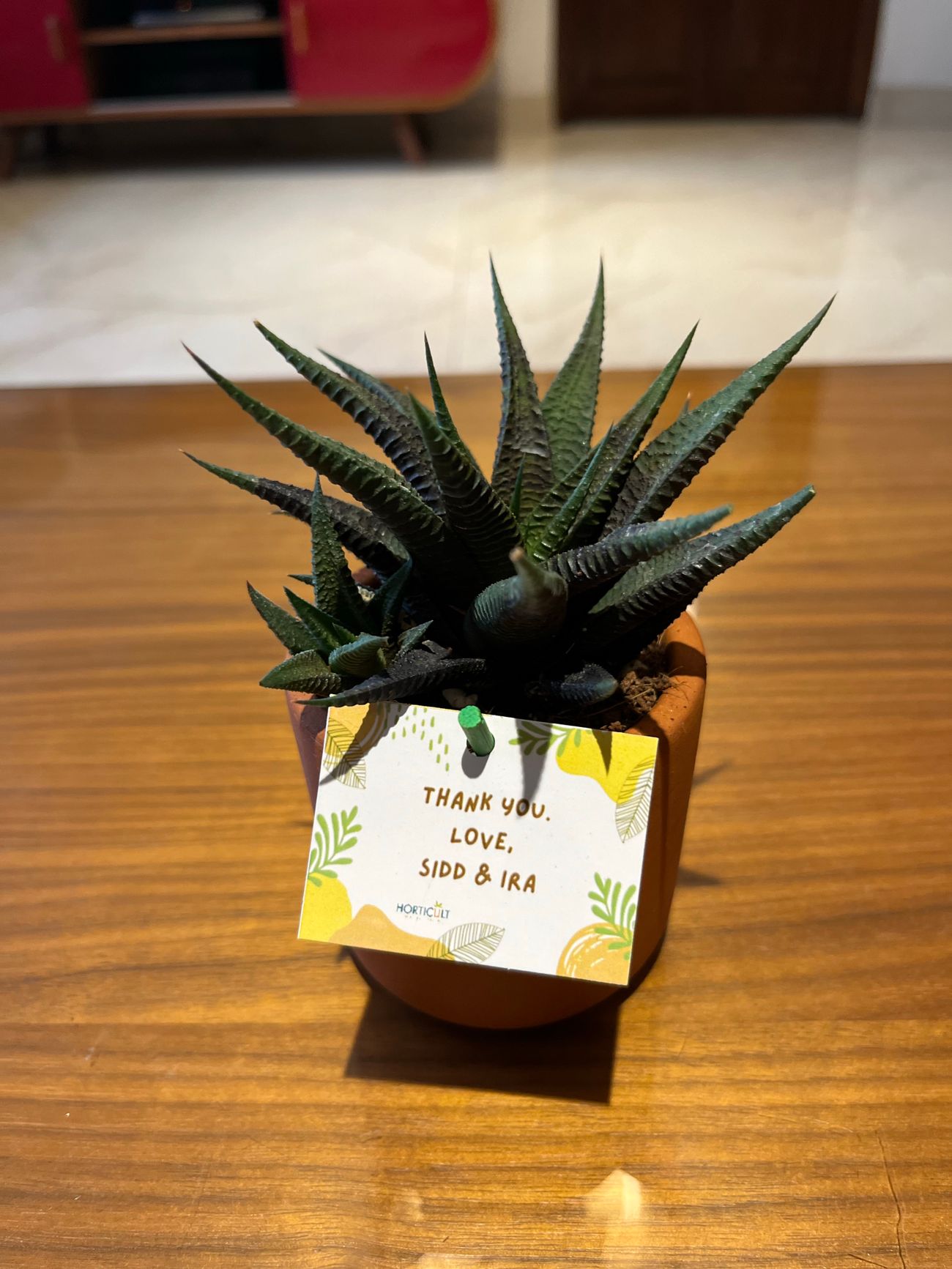 You can pick up a range of cute plants, making your gifts eco-friendly and green as you present your wedding cards. They also have bee-friendly seed kits that you can personalise for your happy celebrations!
Available Horticult★ 4.5 from INR 500 onwards
Lovely Bhakti Boxes From ServDharm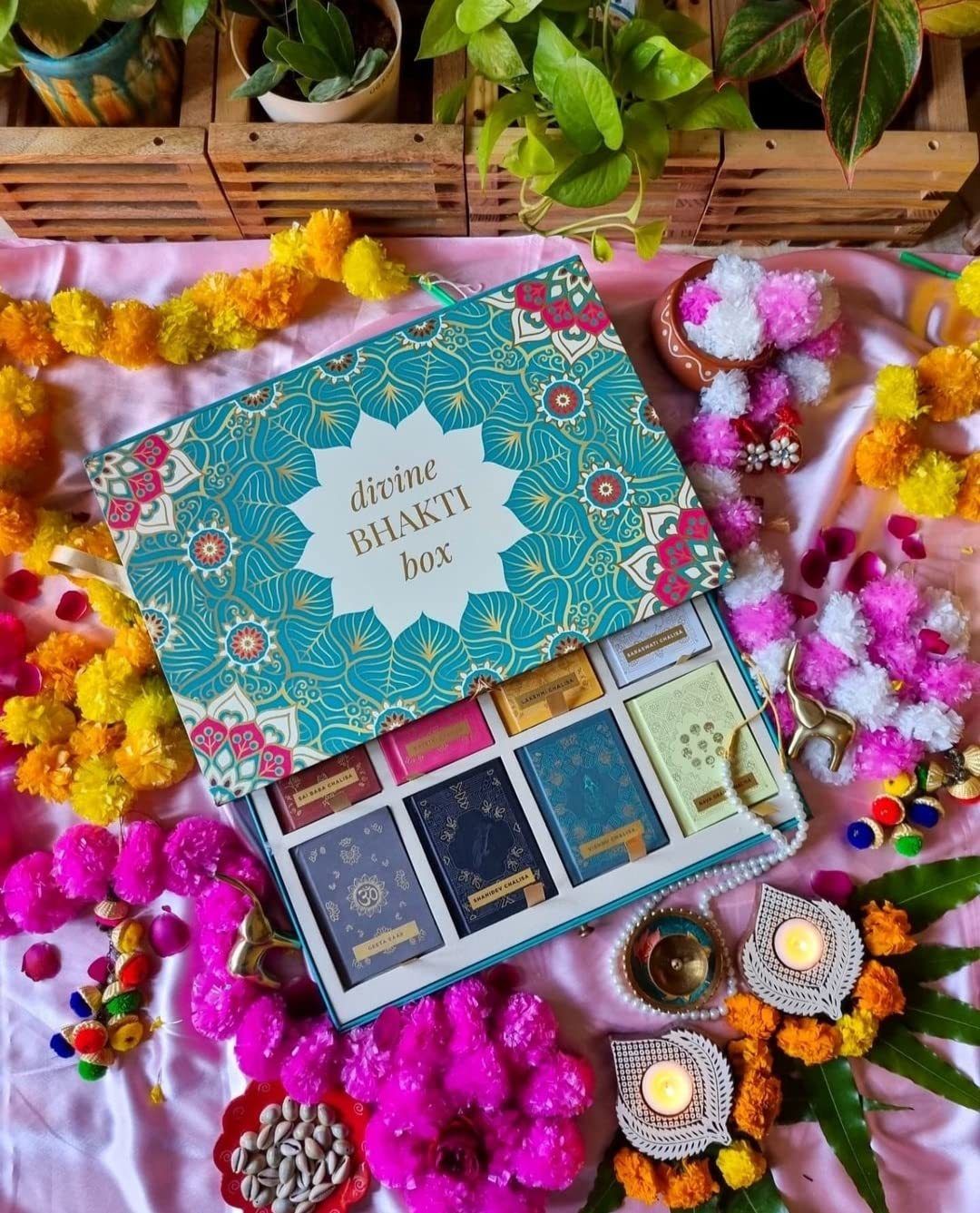 If you are looking for something that is pious and religious to gift, these bhakti boxes from ServDharm are lovely gift ideas
Available ServDharm★ 4.9 from INR 500 onwards
Beautiful Gold Fruit Basket!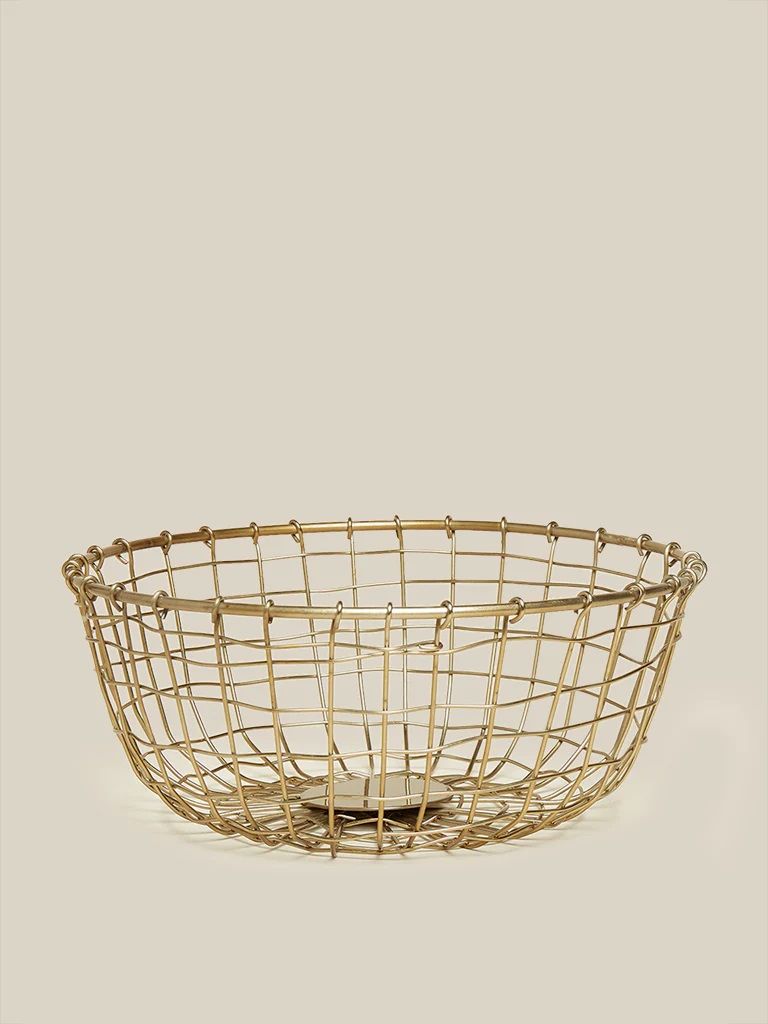 If you love gifts that have utility value, this gorgeous gold fruit basket from Westside home will make for a great gift with your wedding card. You can load it up with fruits or sweets as well while gifting!
Available here for INR 499
Charcoal And Gold Akshar Coasters From Nicobar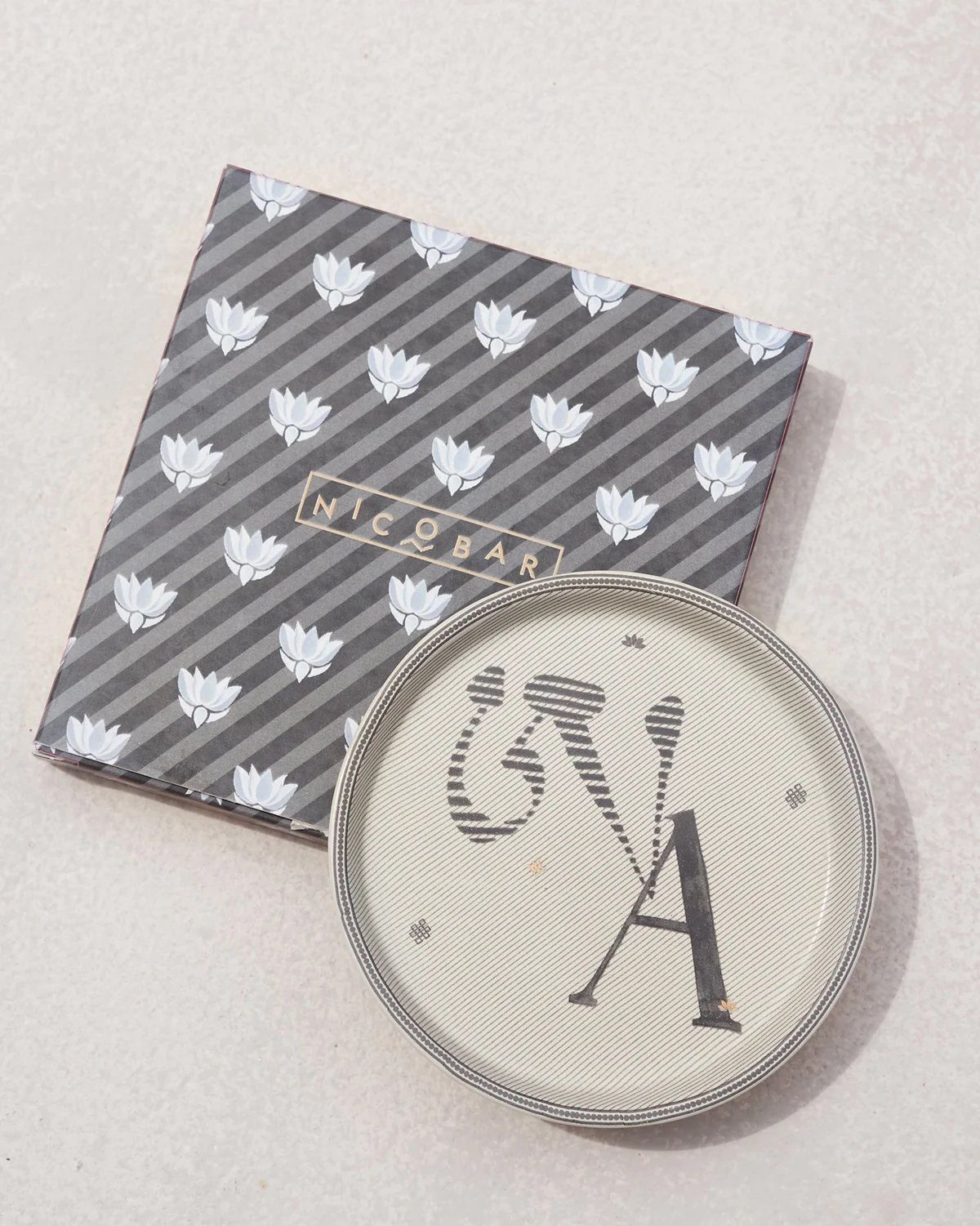 Nicobar has the loveliest home décor pieces and these charcoal and gold akshar coasters are no different. You can pick them out in the name of the bride and groom and they come in a lovely gift box too!
Available here for INR 450
Stunning Emerald Serving Bowls From IKEA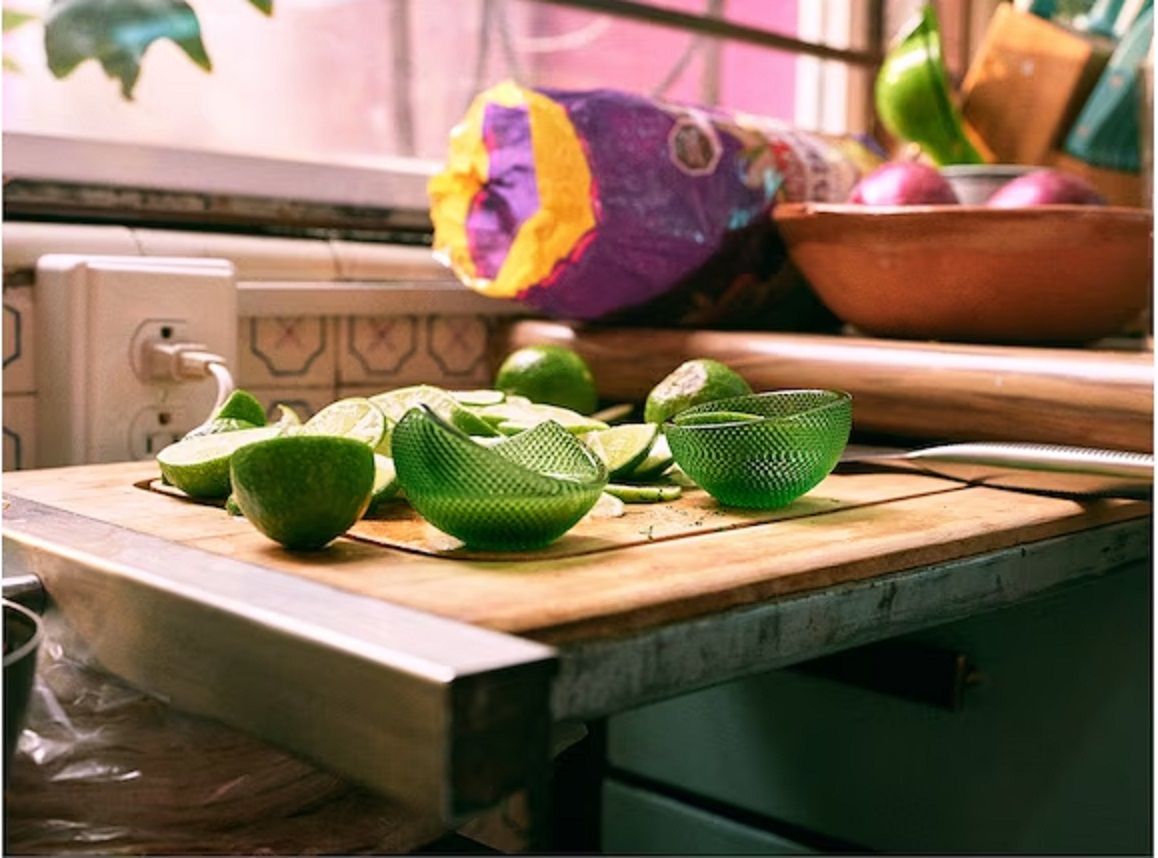 How pretty are these serving bowls? Super budget friendly as well as stunning to look at, these emerald serving bowls will add a sparkle to all dining tables!
Available here for INR 399
Macrame Napkin Rings by Okhai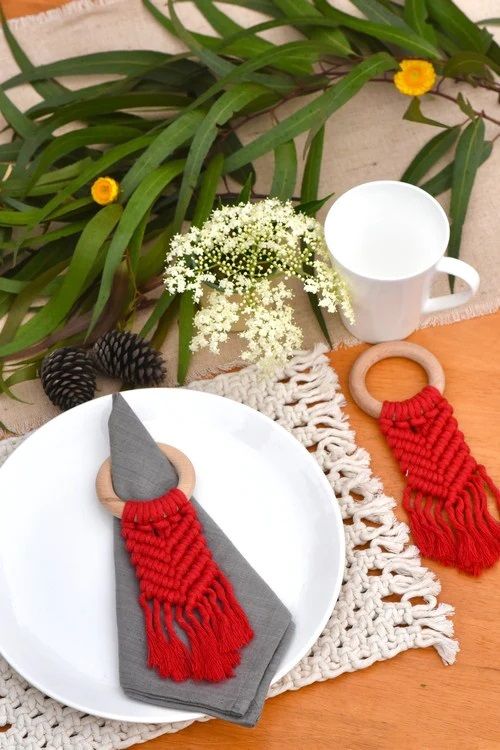 Table setting get more fun with these macrame napkin rings by Okhai. They come in a set of 4 and the bright cherry red colour makes for the loveliest addition to your table!
Available here for INR 369
Cute Planters From Freedom Tree!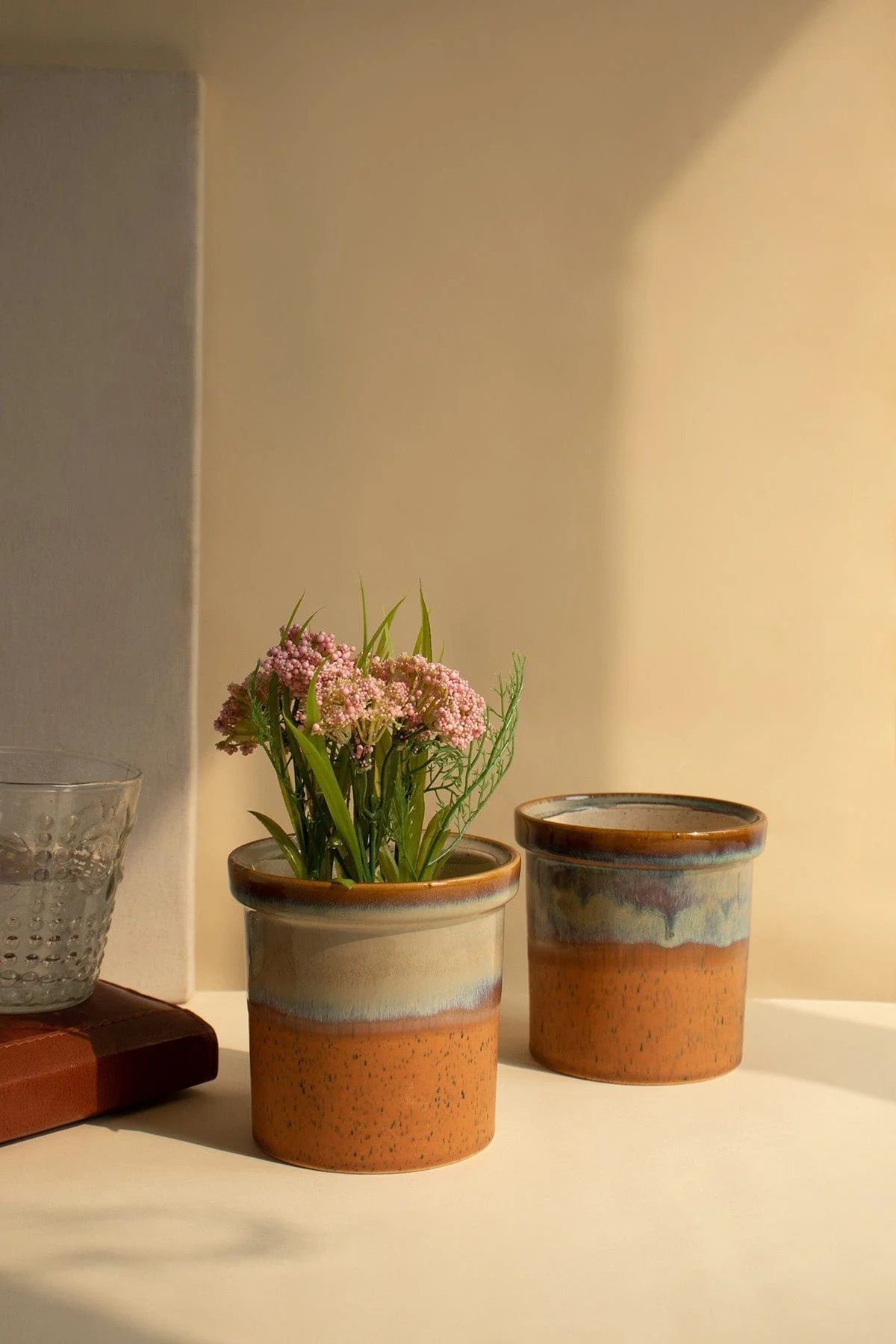 How adorable are these white and ochre yellow ceramic planters that all your guests will love! From the house of Freedom Tree, these planters will add a green little sapling to each home as your invite them to your wedding festivities!
Available here for INR 440
Gold Accents From IKEA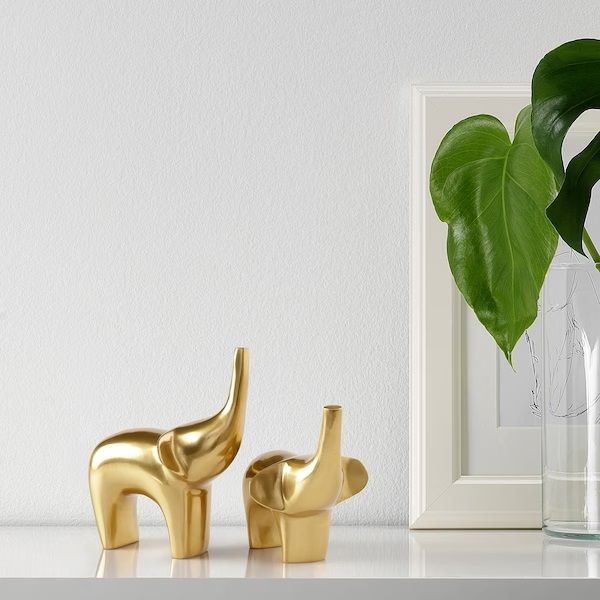 Fun elephant figurine accents from IKEA make for the perfect gift for wedding cards. According to Hindu mythology, elephant figurines symbolize power, integrity, and strength.
Available here for INR 499
Lavender soaps by Marks and Spencer
Add a scent of fragrance with your lavender soap set from Marks and Spencer. This is something that all will love and use!
Available here for INR 499
Gold Votives From Hometown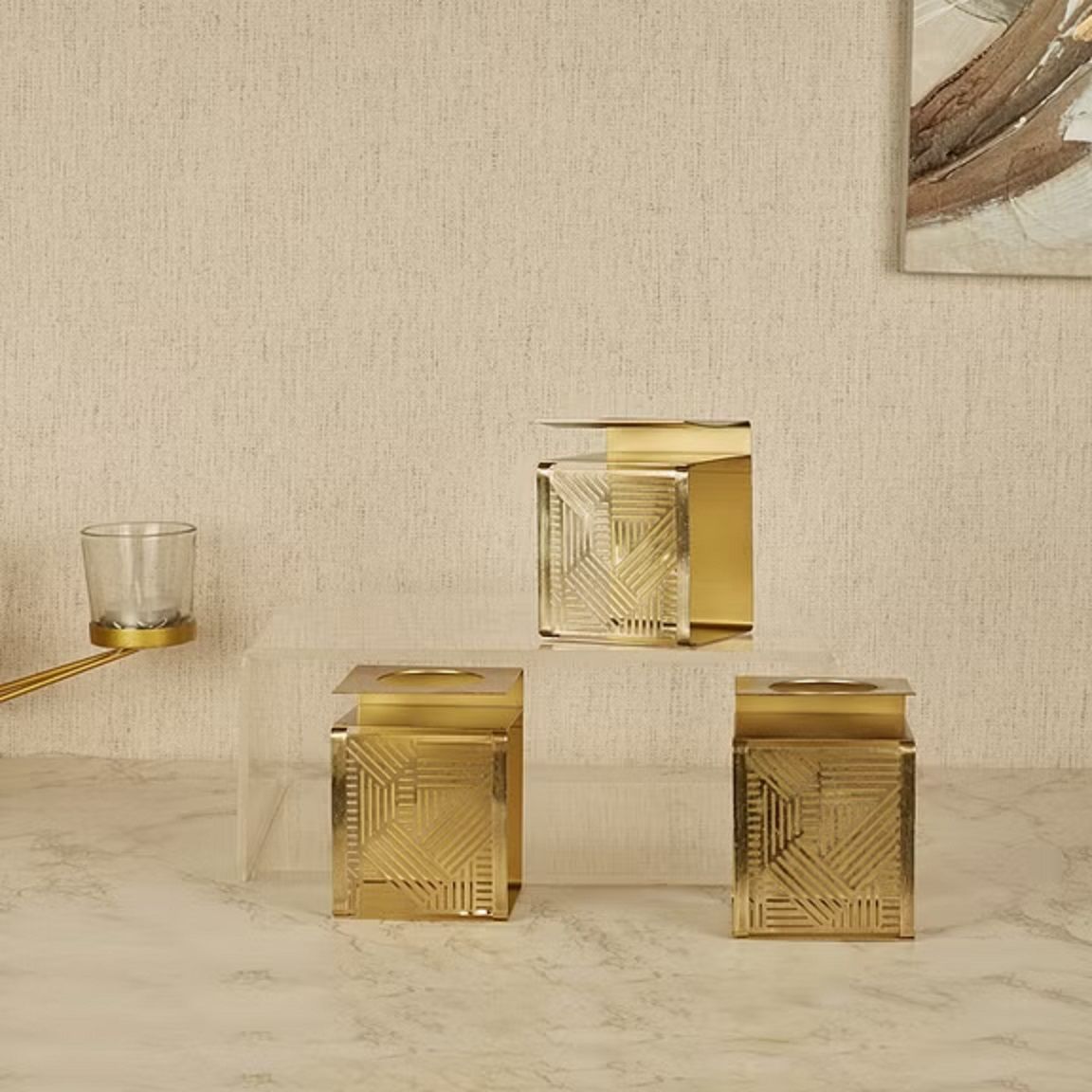 Light up your wedding card giving celebrations with these gorgeous all gold votives in a set of 3 from Hometown.
Available here for INR 495
Incense Sticks From Phool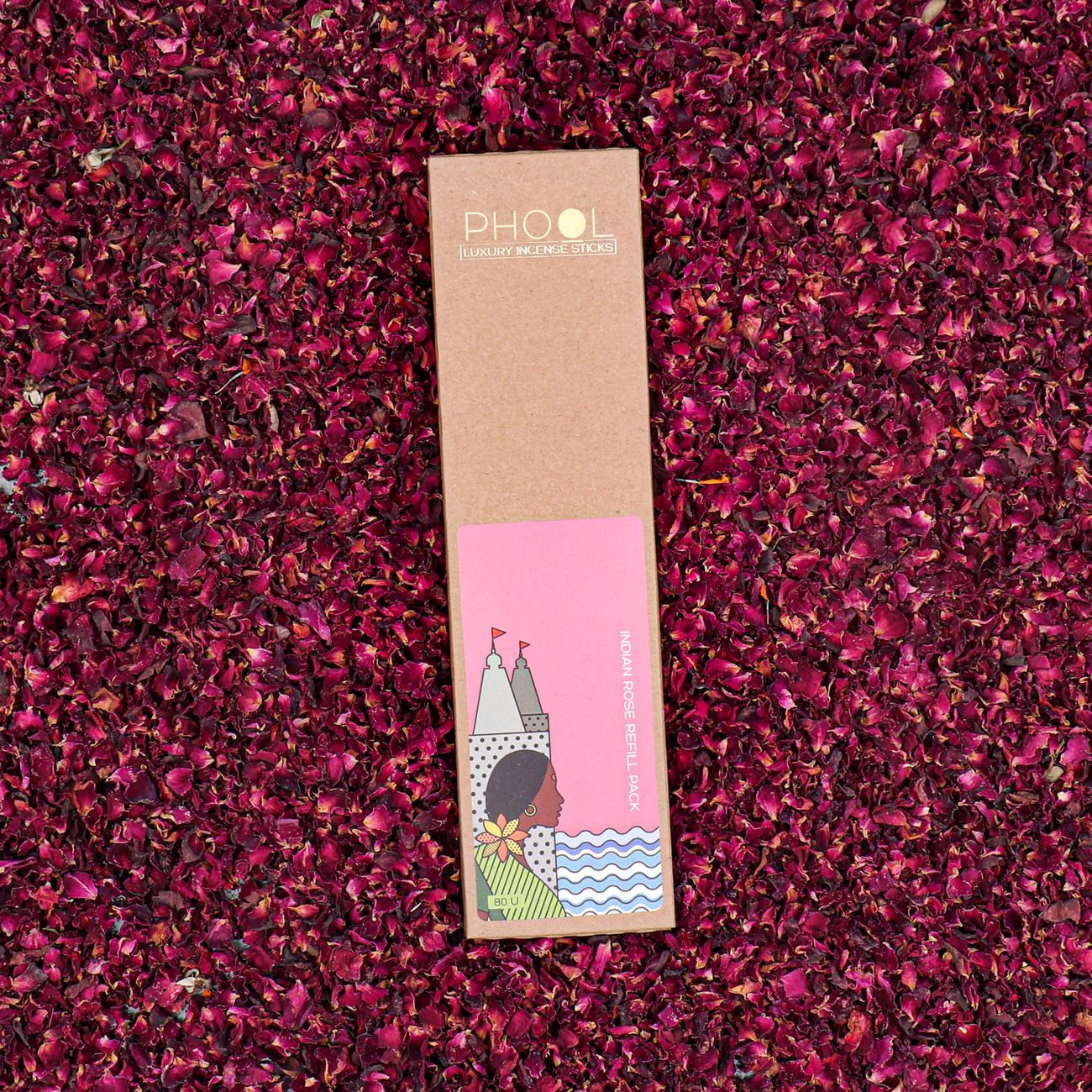 If you are looking for something that is eco-friendly and easy of the pocket, these lovely rose incense sticks will be loved in all homes. Made from temple flowers, these are an eco-friendly way to go green in all your wedding favors!
Available here for INR 245 for one set
Looking for edible gifts? Check out 80+ Wedding Card Gift Ideas - The Ultimate Guide