5 Adorable Proposals by Indian guys that will make you go aww!
BY The WMG Bride | 03 Sep, 2014 | 11856 views | 4 min read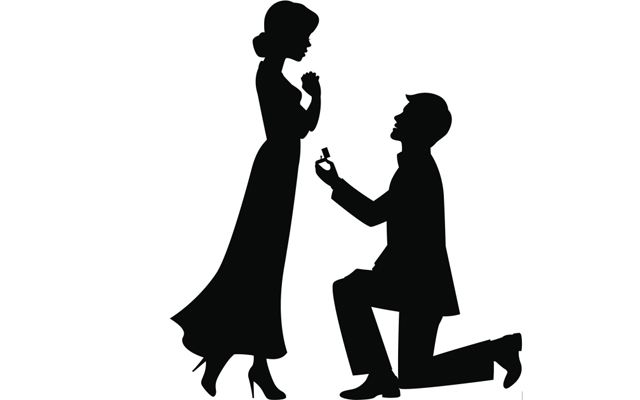 This ones for the guys..or well the ladies if you are the one planning to pop the question ! While Indian weddings have not really had a "proposal" system in the past (Parents meet = a totally unromantic and boring proposal ), its a trend thats fast catching on . In India though, the funda works a bit differently - A guy essentially buys two rings- the engagement ring which he slips on her finger on the day of the engagement event (if they are having one), and a smaller proposal ring (it could be a simple band of diamonds , or a swarovski ring) which he uses to go down on one knee with! (You could use the same ring, but it has logistical issues of slipping on/ off before the engagement function) Here are some uber cute proposals that Indians have done in the past:
The Flash Mob Proposal in Chandigarh
This guy arranged a surprise flash mob in the middle of Elante Mall in Chandigarh. He even got her sisters in the loop and as she looked on in amazement, he popped the question!
Melanie Kannokada's Jigsaw Puzzle Proposal
We were at the beach in Turqs and Caicos during sunset. I went searching for him and came across a sign on the boardwalk that said "Melanie." Slightly confused, I kept walking and saw another sign that said "It began 8 years ago…" More meaningful signs followed, leading me to a private area of the beach. There I found a jigsaw puzzle, but no picture for it. He knew I was obsessed with puzzles, and I got right to work. The picture was shaping out to be of a boy and a girl, facing each other, and in love. But there was one piece missing right where the boy's hands would be. This piece was cut in the shape of a heart. My boyfriend then came out of hiding and handed me this last piece. When I put it in, the completed picture was revealed – the boy was holding a ring, proposing to the girl. It was at that moment that I knew it was happening. He then got on one knee and asked the big question. It was absolutely perfect! -
See more about this proposal at POPXO
The "Im baaack" Proposal
This video has the guy saying a fake  goodbye to his girlfriend and leaving for the airport . But later the same night, she comes for a party to his house not knowing that he would be there. His fanily stands holding candles on each side as he goes down on one knee to a very surprised girlfriend!!
The proposal in the air
Since we are talking about proposals, lets not leave the Wed Me Good founding team behind. Mehak says "When a car titled skywaltz came to pick us up at 6:00 am I thought we were doing something crazy like jumping off a plane randomly or something. But what followed was a surprise hot air balloon ride (these are organised in Manesar and in Jaipur) in the wee hours of the morning, and as the sun began to rise, he went down on one knee with the cutest swarovski butterfly ring ever. The combination of being what seemed like a gazillion feet above the ground, with the sun rising against the hills and a super cute speech was just perfect!"
The Punjabi Proposal
Check out this proposal replete with Bhangra and Gidda dancers in the middle of Union Square! Are we hearing a collective "Aww" from the girls yet? [handbook] Getting married? Find your makeup artist, photographer, decorator and more on
Wedmegood